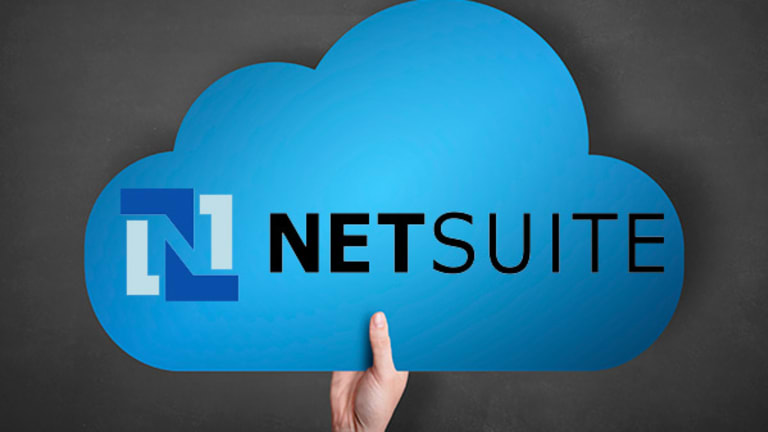 T. Rowe won't tender to NetSuite offer
The fund also demanded that the minimum threshold of approval by unaffiliated shareholders not be altered.
T. Rowe Price (TROW) said it will not tender the shares it governs into the $8.8 billion tender offer for NetSuite by Oracle.
The Oracle (ORCL) acquisition of NetSuite (N) July 28 for $109 per share in cash was initially viewed as an expensive expansion into cloud software for enterprise customers. The premium to NetSuite's share price before news of the potential deal trickled out was roughly 45%. The tender offer is currently set to expire Sept. 15. The U.S. antitrust filing was made before Aug. 26, according to the tender offer filing. That process could end by this week. The companies said on announcement that the deal was expected to close in 2016.
NetSuite's financial adviser is Qatalyst Partners and its legal counsel has been Wilson Sonsini Goodrich & Rosati PC.
Oracle Executive Chairman Larry Ellison controls 40% of NetSuite. And the total of shares committed to the tender offer is 43%. The offer is conditioned on both the receipt of a majority of shares outstanding and a majority of those not held by Ellison or NetSuite insiders and employees. The deal was negotiated under an exclusivity agreement with Oracle.
T. Rowe Price has recently increased its stake in the target from about 15% to 18%. If the target for the majority of the minority condition is about 55%, T. Rowe holds a substantial position relative to the tender offer threshold.
The letter the fund management company sent to the NetSuite board Tuesday, filed Wednesday with the Securities and Exchange Commission, states it is the largest unaffiliated shareholder of NetSuite and built its position "due to our strong conviction that NetSuite represents an attractive long-term investment opportunity for our clients."
T. Rowe said that it held a meeting Aug. 30 to discuss the deal and reiterates its position with the letter. The key points: NetSuite is a unique asset with potential for increased returns following a period of investment, successful subscription-software platforms addressing the Enterprise Resource Planning space have been rare, the public filing accompanying the tender offer suggests no analysis was made to account for synergies Oracle might realize and no other bidder would likely come forward because of the position Ellison holds with the target.
T. Rowe also warned that the minimum condition of approval by unaffiliated shareholders should not be changed.
NetSuite shares traded above their value in the tender offer to $109.26, a premium of 0.2%.
The NetSuite board after reviewing T. Rowe's letter unanimously reaffirmed its recommendation that stockholders accept Oracle's offer and tender their shares.
This article originally appeared in The Deal, a sister publication of TheStreet.com focused on deals and dealmakers, on Sept. 7. For more information about The Deal click here.