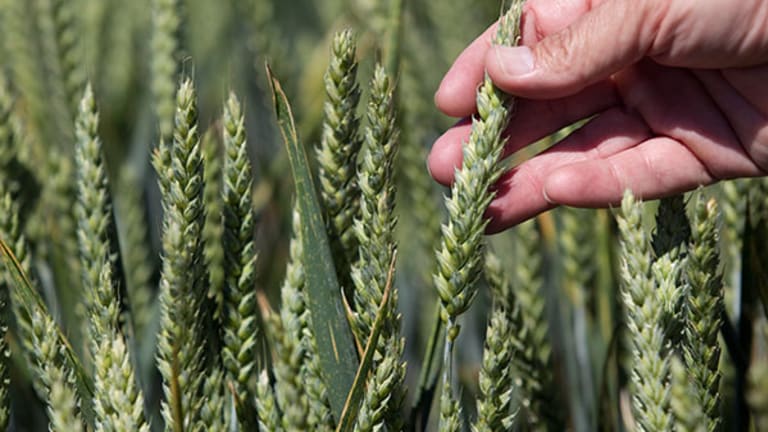 Syngenta Surges After Monsanto Sweetens Its Bid Again
Monsanto's third bid for the Swiss seed and pesticide maker values it at about $46.5 billion and reportedly includes an increased $3 billion breakup fee.
NEW YORK (The Deal) -- Shares in Swiss seed maker Syngenta rallied on Tuesday after Monsanto (MON) increased its offer to Sfr43.7 billion ($46.5 billion) in an effort to bring its reluctant target to the negotiating table.
Monsanto's new offer has been pitched at Sfr470 per share in cash and stock, up from an earlier Sfr449, according to reports that emerged after European markets closed on Monday that a person with knowledge of the situation said were broadly accurate. Syngenta shares traded Tuesday morning in Zurich at Sfr390.40, up Sfr32.80, or 9.2%.
On June 8, Syngenta rejected a second Monsanto offer of Sfr41.7 billion as too low, and said that the bidder had significantly underestimated the antitrust hurdles to a deal. Syngenta Chairman Michel Demaré said at the time his company would only enter talks if Monsanto increased its offer and increased a proposed breakup fee of $2 billion that would be payable if regulators blocked the deal.
The new offer includes a breakup fee of $3 billion, according to a Reuters report that could not be confirmed.
Syngenta said it believes regulators will demand complicated concessions or block outright a deal that would combine Monsanto, the world's No. 1 seed seller, with the world's No. 3 seed business and the leader in crop protection. Monsanto said it would sell Syngenta's U.S. seeds business, a solution that Syngenta dismissed as simplistic.
Demaré has also said that Syngenta was opposed to leaving Basel, where the company has been based for some 250 years, as it would hurt shareholders. 
Monsanto had proposed creating a holding company that would be located in the U.K. for tax purposes.
Syngenta's board was expected to meet Tuesday to consider the new offer. A spokeswoman for the Basel-based target said the company had no comment on the new bid and declined to confirm the board meeting. Monsanto also declined to comment.
Monsanto's bid has also been complicated by the weakness of its own shares, which have fallen more than 20% since the start of the year on fears of a decline in emerging-market demand. The St. Louis-based bidder's latest offer includes an increase in the proportion of cash in its offer, which was previously set at 45%, according to reports.
Monsanto shares closed Tuesday at $89.42, down $4.10, or 4.4%. Monsanto has a market capitalization of about $45 billion.