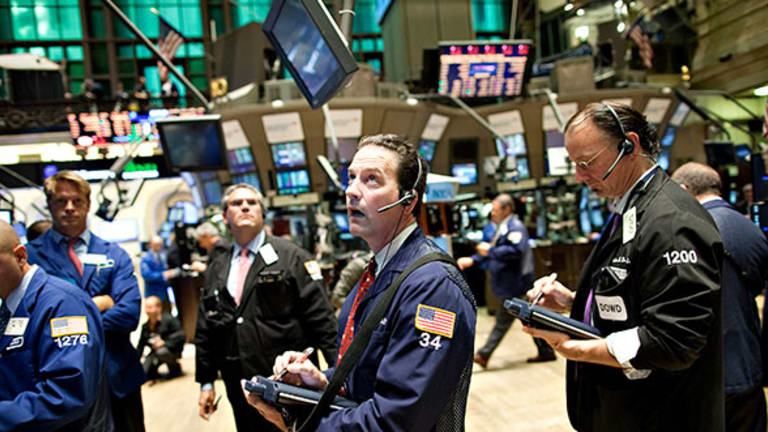 Surprise! Some of Your Muni Bonds May Include Risky Puerto Rican Debt
Why are the municipal income funds in several states holding Puerto Rican bonds?
NEW YORK (The Deal) -- The investment objective of Eaton Vance's (EV) - Get Eaton Vance Corp. Report Georgia Municipal Income Fund is "to provide current income exempt from regular federal income tax and Georgia state personal income tax," according to its investment prospectus.
So it might be surprising to a few Georgia residents that roughly 5% of the fund's $60 million in assets, or slightly more than $3 million, are invested in debt issued by Puerto Rico, according to the most recent filings, which list holdings though Feb. 28. That might be less concerning if Puerto Rico were not potentially a few weeks away from default, in the view of many watchers.
In fact, even Bill Delahunty, Eaton Vance's muni research director, calls a Puerto Rican default "a high probability at this point. If you read their latest disclosure which came out in early May there were significant risk factors in there which clearly stated that if they do not get additional liquidity in one form or another, whether it's through a bond deal or a tax revenue anticipation note by mid to late summer there could be a debt moratorium and there could be a government shutdown, so I don't think that's surprising to the market at all."
But Eaton Vance feels comfortable with the risk in its portfolio, and has sizeable Puerto Rican bond allocations in many muni funds, including ones intended for residents of Maryland, Missouri, North Carolina, Oregon, South Carolina and Virginia, according to regulatory filings.
Puerto Rican bonds are widespread among U.S. muni funds because of what is known as their "triple tax free" status. Unlike many other municipal bond investments, interest income from Puerto Rican munis is exempt from federal, state and local tax. Puerto Rican bond investments vary widely in terms of how risky they are, but some fund companies are drawn to them because they offer significantly higher returns than can be found in most states.
"Depending on what their prospectuses lay out in terms of their investment limits, it may qualify, so that's why you may find it in some of those dedicated single-state funds," says Elizabeth Foos, senior analyst at Morningstar.
The more than $72 billion in Puerto Rican bond debt dwarfs the roughly $8 billion Detroit had outstanding when that city filed for bankruptcy in 2013. While many muni bond funds are prohibited from holding the riskiest Puerto Rican debt issues because of its below investment grade rating, exposure remains extensive among U.S. muni bond funds, including funds marketed to residents of specific U.S. states.
In addition to Eaton Vance, other big fund companies with funds named after U.S. states that invest in Puerto Rican debt include OppenheimerFunds, Franklin Resources (BEN) - Get Franklin Resources, Inc. (BEN) Report and Nuveen Asset Management.
Eaton Vance's Delahunty deflected questions about whether the fund company should consider changing the names of its funds, choosing instead to focus on his confidence that the company is being cautious in how it invests in Puerto Rico.
"Over 95% of our Puerto Rico exposure is insured and these bond insurers have high ratings and so even if there is a Puerto Rico default we are confident that we're going to get paid," he said, adding, "if you look at the vast majority of muni funds out there, they will hold some type of Puerto Rico."
Delahuny said Eaton Vance does not sell its Puerto Rican debt because it yields so much the fund company would have to lower distributions to investors if it did. Furthermore, he believes many issues have gotten cheap and look attractive from a risk/return perspective.
Eaton Vance's Georgia Fund has returned some 9% to investors over the past three years, but losses on Puerto Rican munis have already been the subject of widespread legal claims related to brokers putting clients in unsuitable investments. Most of those claims, however, appear to have been brought by residents of Puerto Rico, according toreports by such news outlets as Reuters and a statement by Finra, an industry self-regulatory body.
As for misleading fund names such as the Franklin Tennessee Municipal Bond Fund, the Nuveen Connecticut Premium Income Municipal Fund and many others, the problem is widespread and there are many cases far worse than state muni funds investing in Puerto Rican bonds, according to Mercer Bullard, a professor at the University of Mississippi School of Law.
"You can have 20% of your assets in investments that essentially contradict what you're invested in," he said.
"This was subject of an advocacy initiative some years ago when we persuaded the SEC to adopt the Misleading Fund Names Rule. Unfortunately, the rule still allows misleading fund names as you've encountered," Bullard said.
An SEC spokeswoman declined to comment on Bullard's criticism of the rule.
Read more from: