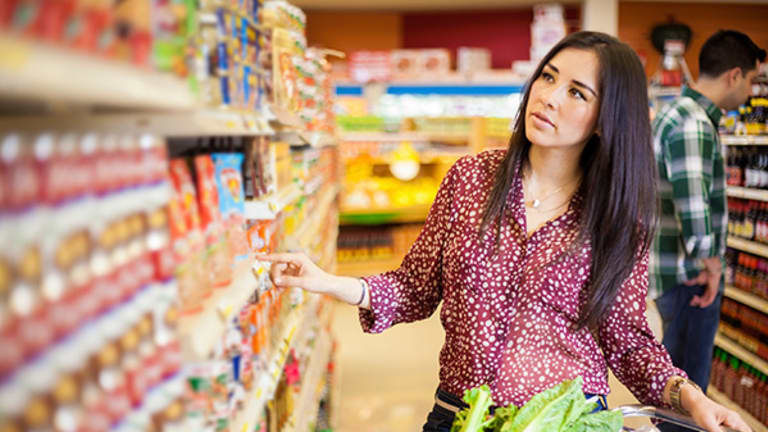 Supermarket Chain Ingles Could Be a Target for Kroger, PE, Activists
The Southeastern grocer Ingles is ripe for consolidation and is priced to move.
Ingles Markets (IMKTA) - Get Report , a supermarket chain popular in the Southeast, could end up becoming a tasty target for national chains such as Kroger (KR) - Get Report .
Because of its potential as a target not only for the Krogers of the world, but also for private equity firms, Ingles is also a candidate for activist hedge funds.
Industry sources say to expect more consolidation in the grocery space in the coming months. And hedge funds, as well, are searching the public markets for bargains in the wake of a selloff in the stock markets.
To be sure, Reuters has reported that Kroger is already interested in Greensboro, N.C.-based organic and natural food retailer Fresh Market. That chain's footprint extends across more than two dozen states, so it is more national in nature, but it is likely attractive because of its experience in the organic channel.
But Black Mountain, S.C.-based Ingles may be just as attractive, as it is a more vulnerable regional chain largely confined to the Southeast, with stores in Alabama, Georgia, North Carolina, South Carolina, Tennessee and Virginia, according to its website.
In fact, grocery chains similar to Ingles that have the second- or third-largest market share or footprint in their region are the most likely targets, simply because they have a more difficult time competing on price. The dominant player in the Southeast that Ingles must contend with is Publix Super Markets (PUSH) , a source noted.
Chains that are not dominant in the regions they serve are at a disadvantage, in part because there is little room to grow. Intense competition in the grocery space makes it necessary for such chains to find buyers that can not only help them survive, but thrive.
Regionals such as Publix are efficient operators and do not feel the same pressure to sell that their smaller rivals do.
Ingles, to its credit, has steady cash flow and valuable real estate. According to regulatory filings with the Securities and Exchange Commission, the company cites property and equipment as being worth nearly $1.23 billion.
And the supermarket operator has seen its stock price deteriorate in recent months, falling from more than $56 in late November to trade at less than $35 as of Feb. 18.
The plummet gives the food retailer an enterprise value of about $1.62 billion, which is close to 6.75 times its projected adjusted earnings before interest, taxes, depreciation and amortization of $240 million for the fiscal year ending on Sept. 30, according to data provided by Bloomberg.
The enterprise value includes both a market cap of about $700 million as of Feb. 18, and debt of approximately $920 million as of Dec. 26.
In addition, industry sources have named Ingles as a consolidation candidate in the past.
In 2013, Kroger bought Southeastern supermarket chain Harris Teeter Supermarkets for nearly $2.5 billion, which works out to be about 6.94 times the target's adjusted Ebitda of around $360 million for the fiscal year ended Oct. 1, 2013.
With an attractive valuation and rich in assets, Ingles may find itself being eyed by both potential acquirers and hedge funds looking for minority stakes.