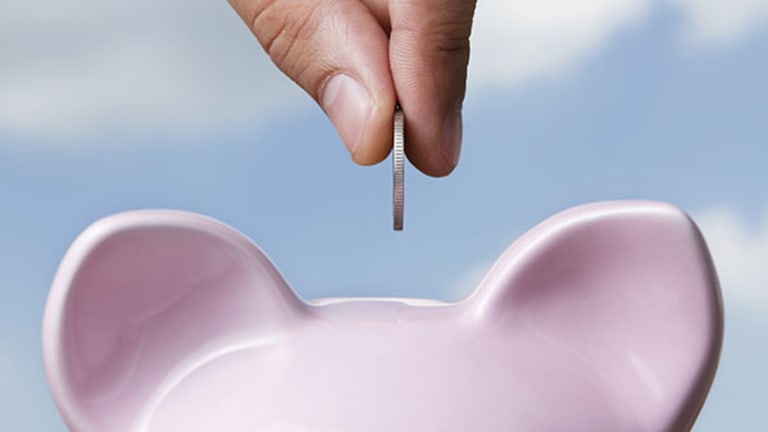 Stock Surge Sparks Speculation About More Small-Cap Bank M&A
With dealmaking among larger banks having dried up, analysts believe balance sheet woes, location and other issues will make several institutions potential sale fodder.
The Nasdaq Bank Index being up more than 20% from the lows it reached mid-February has analysts suggesting that bank M&A, especially in the $100 million market cap range, will pick up.
"From an anecdotal standpoint, I've seen that large-cap M&A has dried up," according to analyst Evan Tomaskovic of Carl Marks Advisors.
Smaller players such as Evans Bancorp (EVBN) - Get Free Report , Seacoast Banking Corp. of Florida (SBCF) - Get Free Report and State Bank Financial (STBZ) - Get Free Report could begin to drive banking M&A, according to a few analysts.
Tomaskovic pointed to the trust preferred securities smaller banks issued during the 2008 recession as a way to raise equity and how these banks, because they had to redeem them five years later, suffered balance sheet woes as a result.
"Smaller-cap banks have balance sheet issues that aren't going away," Tomaskovic said. "Over the next six months, significant M&A activity will pick up."
Evans Bank, a community bank based in Hamburg, N.Y., could be a takeover target thanks to its location in upstate New York according to Hovde Group analyst Joseph Fenech.
He said this is especially true because of KeyCorp (KEY) - Get Free Report 's acquisition of First Niagara Financial Group (FNFG) , which is located in Western New York.
"Even prior to the recent revitalization of the Buffalo-area economy, we can think of several potential acquirers with very healthy stock currencies that would have had a strong desire to acquire EVBN, particularly given its status as just about the only 'gateway franchise' into the greater Buffalo market," Fenech wrote.
He has a price target on the company at $29 per share. Evans closed at $25 Wednesday.
Fenech asserted that a damper in large-cap bank M&A could cause a potential surge in smaller sector banking activity.
"We'd also note that poorly managed companies tend to make bad decisions, such as ill-advised acquisitions that destroy value, which one could argue has, along with the market decline earlier this year, cast a chill on larger bank M&A activity, following a spate of poorly received transactions last year," he wrote in a note.
He added that should smaller cap banks fail to execute, "they should have the option to pursue other alternatives, such as a sale."
Carl Marks' Tomaskovic said he expects to see heavier activity in the South, particularly in Texas and Louisiana.
"In those areas, oil has an effect," he said. "Loan books are so tied to the economy of the area itself."
While he said he could not disclose what banks are looking to make acquisitions, he did note that most of the prospective buyrs are looking to acquire in markets outside of their own. So, for example, if a bank primarily served Louisiana, it may look to expand into Georgia.
"It diversifies risk on the portfolio," Tomaskovic said. "When you have a bad loan area, like Texas, if you can spread out to another state, you can diversify risk."
"There's definitely activity that can be had if people are looking to sell," he added.
Seacoast Bank could look to do some acquisitions. According to Jeff Lee, Seacoast's marketing director, the company has plans to continue growing organically but is open to doing deals in its home state of Florida.
"It's certainly a great state," Lee said. "There's opportunities to grow in the state organically and through M&A. Our near term focus is in Florida, but we're open o stay close to our customers."
Lee said the company is not actively looking to be acquired, but would be open to the right offer.
"One's bank trouble is another bank's opportunity" Tomaskovic quippped. "A bigger, more well-capitalized bank could go in and take over in those markets."
According to another Hovde analyst, Kevin Fitzsimmons, Atlanta-based State Bank Financial, which The Deal previously identified as a potential target for takeover, could also look to make an acquisition.
"We expect the company to continue to seek out further accretive acquisition opportunities over the balance of the year and into 2017," Fitzsimmons wrote on the bank.
What will these banks pay for their smaller competitors?
"A lot of these banks will trade right around book value," Tomaskovic said. "Sometimes you'll get a premium for them if they're in an attractive location." 
Officials at Evans Bank and State Bank declined comment.
A version of the article originally appeared in The Deal, a sister publication of TheStreet, on June 7.