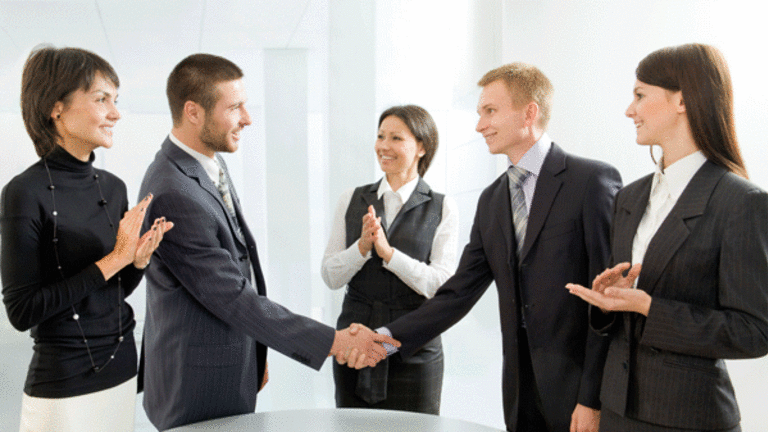 Stillwater Slips on Hedge Fund Board Battle
Stillwater Mining Co. fell after urging shareholders to reject slate that includes the company's founder and a former governor
NEW YORK (
TheDeal
) -- Billings, Mont., palladium and platinum producer Stillwater Mining Co. is urging shareholders to reject a director's slate proposal that includes a former Montana governor and the company's founder.
Shares of Stillwater were gaining for a third day adding 0.2 percent to $12.83.
Stillwater is facing pressure from an activist shareholder, New York hedge fund Clinton Group Inc. The firm holds a 1.2% stake in the company and is nominating Stillwater founder and former CEO Charles Engles and former governor Brian Schweitzer to its board.
"The stock has really fallen over the last couple of years as the board has sought to buy other properties and started to mine other metals," Clinton managing director Gregory Taxin said Thursday.
Taxin's first public foray against the company was via an open letter to management dated Dec. 20. Clinton specifically criticized the board for missteps in its two acquisitions -- the $118 million purchase of Toronto gold and platinum miner Marathon PGM Corp. in September and the $451 million purchase of Vancouver, British Columbia-based Peregrine Metals Ltd.'s gold and copper mining operations in Argentina in October 2011.Taxin explained that the deals have distracted Stillwater's focus away from domestic platinum production.
"They took a pure-play palladium and platinum mining company and went off and bought an asset in Argentina that's mostly copper. It's not as interesting, not as rare. And Argentina is a hard place to do business. They then bought something in Canada they now admit they didn't do a good job of diligence on," Taxin said, explaining that extracting metal from the Marathon assets will be more difficult then previously thought.Investors will vote on directors at the shareholder's annual meeting May 2, Stillwater said.
Stillwater criticized Clinton in its own letter to shareholders on Wednesday.
"It is disappointing that a hedge fund, the Clinton Group, is waging a battle for control of your company even though it only acquired just 1.2% of our outstanding shares and has no relevant experience investing in platinum mining companies."
Stillwater added that according to filings, Clinton's "average holding period
for past mining investments is only one-and-a-half quarters, suggesting a significant short-term bias."
Stillwater's own nominees for the eight-person board include board chairman and current CEO Francis R. McAllister, Craig L. Fuller, a former assistant to President Reagan for cabinet affairs from 1981 to 1989, and Steven S. Lucas, a partner at government-focused law firm Nielsen Merksamer Parrinello Gross & Leoni LLP, as well as other mining executives.The hedge fund announced Feb. 25 that it joined forces with former governor Schweitzer to bring change to Stillwater, which has seen its stock price dip nearly 20% over the past five years.
Schweitzer, who served two terms as governor, told the Associated Press when he agreed to join the hedge fund's slate that his main concern is the company's 1,500 employees in Montana. While governor, Schweitzer, a Democrat, lobbied to keep Montana businesses such as Stillwater operating locally.
Taxin said the governor was highly popular while in office and was very familiar with labor unions, regulators and other groups associated with Stillwater's operations in the region.
"He noticed our letter when we wrote it in December," Taxin said. "Stillwater is the largest public company in Montana and one of the largest employers in the state," Taxin said, adding Schweitzer was brought on board after leaving office last year after he hit term limits.
Platinum and palladium are both considered rare metals and are used in neurosurgical and dental devices, drugs for cancer treatment, and computer and automotive equipment.
Stillwater Mining declined Wednesday to comment further on the proxy contest.
Written by Thomas Zadvydas in New York