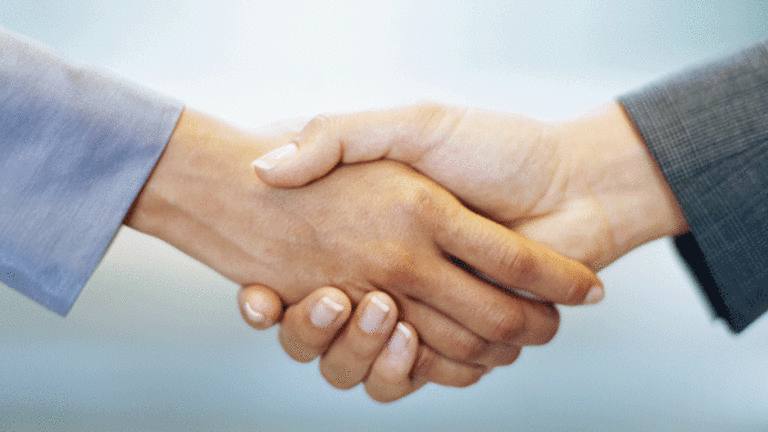 Starwood Hotels Is Checking Out Its Options, and It Has a Lot of Them
As Starwood Hotels & Resorts Worldwide launches a strategic review, a sale may seem like the obvious choice. But it's hardly the only one.
NEW YORK (The Deal) -- As Starwood Hotels & Resorts Worldwide (HOT) launches a strategic review following reshuffling earlier this year, an outright sale may seem like the most obvious choice for the hotel operator. But some company followers doubt that will happen any time soon.
Starwood Hotels announced Wednesday that it has retained Lazard to explore a full range of strategic and financial options. The Stamford, Conn.-based company declined to comment further Thursday. Matthew Lustig of Lazard will be leading the review, The Deal has learned.
"Ultimately, it makes sense for consolidation to occur in the space," said Chad Beynon, an analyst at Macquarie Capital. "The problem is they have five different avenues they're trying to walk down, and that's resulting in a higher price."
In fact, the announcement of the review comes as Starwood prepares to spin off its vacation ownership business and looks for a permanent chief executive.
Starwood, which owns and operates a number of high-end leisure brands such as St. Regis, Westin, Sheraton and W Hotels, announced in February that it planned to spin off its vacation ownership business.
It also said in February that Frits van Paasschen would resign as CEO and that Adam Aron, who had been serving on the board since 2006, had been appointed interim CEO.
Beynon explained that while there were talks about a potential marriage between Starwood and its U.K.-based peer InterContinental Hotels Group (IHG) - Get InterContinental Hotels Group Plc Report over the past year amid the tax inversion wave, such a scenario is not as feasible today.
InterContinental has been a target of activist hedge fund Marcato Capital Management, which in November urged the hotel operator to consider a strategic transaction with peers, including Starwood. With stock prices up sharply since then, that deal would be much more expensive now. So Starwood is left to contemplate a range of other options.
"It would be difficult to see a merger occur based on where the stock is trading and all the other avenues they are walking down," Beynon said.
Still, InterContinental and Wyndham Worldwide (WYN) would be the most likely suitors for Starwood, based purely on the size, balance sheets and geographies, according to Beynon.
While Starwood could also look to divest some of its assets, what makes such scenario difficult is that the properties are "not painted with the same brush," he explained.
For Starwood, pursuing an outright sale and "letting somebody else deal with it" may be its easiest route, said an industry source who asked for anonymity. "You have a lot going on," this person said of Starwood's preparation for a unit spinoff and plan to reposition its Sheraton brand, questioning "If you're really up for sale, why are you doing all this stuff?" This person went on to say while there is certainly pressure on Starwood to do something, too many things are up in the air for the leisure giant.
Still, some company followers believe that an outright sale is the most probable option for Starwood.
There is a 50% chance that Starwood will sell itself as a result of the strategic review, said David Loeb, an analyst at Robert W. Baird Co., adding that the company could welcome three pools of potential suitors: strategic buyers, private equity and foreign players.
In addition to InterContinental and Wyndham, Hilton Worldwide Holdings (HLT) - Get Hilton Worldwide Holdings Inc Report and ACCOR SA could also be strategic suitors.
"Never count Blackstone out," Loeb said, adding that the private equity house would have to decide whether Starwood would be an interest for Hilton or for its different fund. (Blackstone Group took Hilton private in 2007 in deal valued at nearly $25 billion then took it public in 2013.)
Loeb also did not rule out the possibility of company founder Barry Sternlicht making a return.
"Maybe no one knows it as well as Barry," he said of Sternlicht, who is currently the CEO of private equity firm Starwood Capital Group Global. "He had to go out, but maybe he wants to take it back."
Loeb sees a 20% chance that Starwood decides to carry out a more creative transaction such as buying brands or spinning off some its real estate assets, and a 30% chance that the company doesn't carry out a transaction and tries to fix problems internally instead.
While the company hasn't been "terribly open" to exploring options in the past, times have changed and it may be feeling more pressure, said Patrick Scholes, managing director at SunTrust Robinson Humphrey. Starwood's underlying fundamentals aren't particularly strong, he said, adding that its core hotels have been underperforming, and there is an industry-wide trade down by travelers to more affordably priced accommodations.
But if it decided to sell itself, Starwood could be sold for around $100 per share, according to Scholes. Based on the 171.15 million outstanding shares, such offer would value the company at about $17 billion. Starwood could also spin out its owned hotels into a publicly traded REIT or sell the owned hotels, he added.
Ryan Meliker, an analyst at MLV & Co., agreed that a sale would be the most likely option, explaining that private equity could take Starwood through a leveraged buyout. He pointed to Blackstone, Starwood Capital Group, TPG Capital, Carlyle Group (CG) - Get Carlyle Group Inc Report and Apollo Global Management (APO) - Get Apollo Global Management Inc. Class A Report as potential suitors.
"Starwood is by far the most international out of the U.S.-based operators. U.S. economic growth is the strongest," Meliker said of the company's geographic footprint. "Right now, those are the negatives."
Such geographic exposure is a component affecting company performance on a short term, Meliker said, adding that shareholders were happy with Starwood's recent movements such as the spinoff of its vacation ownership, or timeshare, business.
While the review is overall positive news, the trade-off for Starwood is that the hotel operator may not get much credit for the changes it is carrying out, pointed RBC Capital Markets analyst Wes Golladay.
"The company was plagued with unit growth issues. They're also a little bit more exposed to emerging markets. There's been a slowdown in cities out there for development," he said, adding that Starwood has been quick to identify changes that are achievable.
Starwood also reported first quarter earnings Wednesday. For the three month period that ended March 31, the company generated $1.42 billion in revenue, down 3% from $1.46 billion a year earlier. Adjusted EBITDA was $274 million for the quarter, slightly down from $281 million the prior year. Shares have fallen since the report: They lost about 2% Thursday, and fell further in early trading Friday, down to $85.35 at around 10:15 a.m.
Officials with TPG, Blackstone and Wyndham officials declined to comment. Those with InterContinental, Hilton, ACCOR, Starwood Capital, Carlyle and Apollo could not be reached.
Read more from:
This article was originally published at 5:26 p.m. ET April 30 on The Deal.