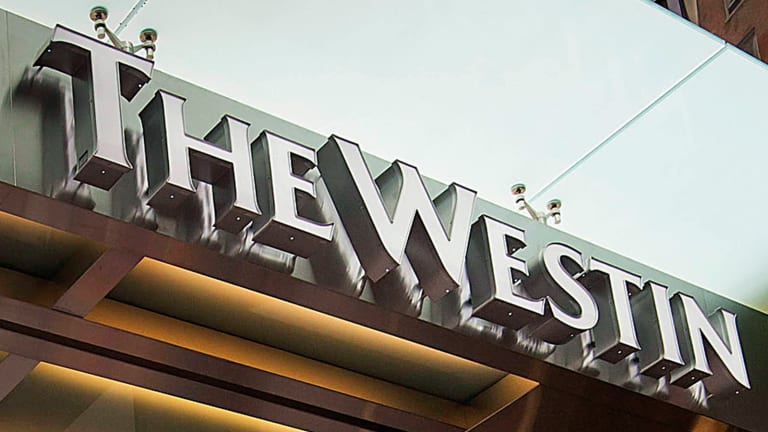 Starwood Gets Sweetened Offer From Anbang
The Chinese insurer is back with a bid of more than $14 billion, putting Starwood's deal with Marriott in jeopardy.
Anbang Insurance Group Co.is not backing down from its pursuit of Starwood Hotels & Resorts Worldwide (HOT) , offering $14.2 billion for the hotel operator in an attempt to break Starwood's deal with Marriott International (MAR) - Get Marriott International Report .
Bethesda, Md.-based Marriott agreed to acquire Starwood last November in a deal that valued the target at $12.2 billion but Anbang, joined by partners J.C. Flowers & Co. LLC and Primavera Capital Ltd., entered the fray earlier this month with a competing offer. Starwood recommitted to Marriott on March 21 after the original suitor sweetened its offer to $13.6 billion, or $78.84 per share, in cash and stock.
But the battle for Stamford, Conn.-based Starwood is apparently not over yet, with the target saying Monday that its board has received a revised, non-binding proposal from the consortium that is "reasonably likely" to lead to a superior proposal. The two sides are currently discussing a cash bid that would value Starwood at $82.75 per share.
Starwood said its board will continue discussions with the consortium to try to reach a binding agreement. The board has not yet changed its recommendation that holders accept the Marriott deal, though that recommendation could change if Anbang follows through on its offer.
Shares of Starwood jumped 2.5% at open on Monday. Shares of Marriott were up 4%. Though Anbang and its partners are believed to have significant cash at its disposal to complete the deal it is far from certain that the Chinese insurer's actions are being viewed favorably at home. Chinese financial publication Caixin reported last week that the China Insurance Regulatory Commission has a "disapproving attitude" towards the Starwood bid and is worried that the deal would push Anbang's offshore asset total above approved thresholds.
Starwood said it will proceed Monday as previously announced and convene then immediately adjourn a shareholder meeting to consider the Marriott offer. Shareholders are currently set to vote on the deal on April 8.
Should Anbang's revised offer lead to a definitive agreement Marriott would be entitled to a breakup fee of $450 million, with Starwood also required to reimburse Marriott for up to $18 million of actual costs incurred by Marriott in connection with the transaction financing.
Starwood, which operates about 1,300 properties under brands including St. Regis, Luxury Collection, W, Westin, Le Méridien, Sheraton and Four Points, would give global scale to either buyer. Should Marriott, which operates 4,000 properties including Ritz-Carlton, Courtyard and Residence Inn, win the deal the company would become the world's largest hotelier.
Anbang, meanwhile, has been building its own hotel empire, acquiring New York's Waldorf Astoria in 2014 for $1.95 billion and earlier this year reaching an agreement to buy Strategic Hotels & Resorts Inc. from Blackstone Group LP (BX) for $6.5 billion.