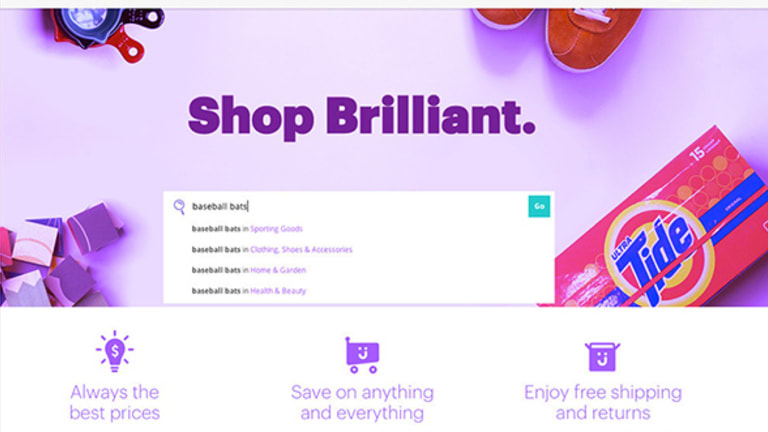 Startups Find the Fund Raising Environment Has Turned Treacherous
Need that second round of funding? E-commerce companies find doors being closed.
You're an e-commerce company with a winning business model: you sell subscriptions for monthly shipments ... beauty products, shaving gadgets, high style shoes. Whatever. You're what's called, euphemistically, in the world of digital retail startups, "discovery platforms."
You've zoomed your subscription base from a measly few thousand at inception to more than two million. You attracted a round of Series A funding without breaking a sweat.
Now it's time to scale up. Turning two million subs into something more like 10 million. It'll take a few million more semolians to add to staff and invest in the infrastructure. But, whatever ... it's only money.
Except --suddenly-- the capital .... It ain't there. Unlike in your glorious startup days, when venture capital was anxious to feed you that life sustaining cash, you find that when you put your hands out, they come back ... empty.
EDITORS' NOTE: This article was originally published by The Deal, a sister publication of TheStreet that offers sophisticated insight and analysis on all types of deals, from inception to integration. Click here for a free trial.
"We're seeing more companies that have raised a Series A funding that are now struggling to raise a Series B," BJ Lackland, chief executive of Lighter Capital, an investment firm with an innovative digital platform, said in an interview.
How can that be? Subscribers pay you $10 a month—or $15 or even $20—for that gorgeous box of eyeliner. Or razor blades. Or goat cheese. There's revenue here that you can point to. Recurring, predictable revenue. There's tremendous cash flow.
"The market is changing," Michael DiPiano, founder and managing partner at NewSpring Capital, said in a recent interview. "There's more focus on the unit economics, as opposed to solely on the revenue."
Yes, sad but true, the business model for e-commerce startups—in fact, for any new venture, whether in retail, technology, healthcare (well, maybe less so with healthcare, but still ...) has changed. In au courant political doublespeak, there's been a "pivot."
Used to be, the model was growth. Just growth. Do whatever you had to. Spend whatever you had to. Just grow. Grow subscribers. Grow revenue. Grow spending. Just grow. Worry about the darn bottom line somewhere down the road. The thinking was, pump the accelerator.
And now, suddenly, the pivot.
"There's a lot of great innovation happening—whether it's robotics, space, water, the sharing economy, the internet of things," SC Moatti, a technology veteran and best-selling author, said in a recent interview. "So I don't think the fundamentals have changed.
"But there is more demand from investors to see a business idea," she added.
Meaning the emphasis isn't any longer growth at all costs. Now it's a race to break even. Where there was once nothing but a bunch of programmers who slept under their desks and worked in loungewear, now there's suddenly a demand that there be a grownup in the room.
"We go through trends," Alan Wink, director of capital markets at EisnerAmper, among the largest consulting and accounting firms in the country, said in an interview. "Do companies value themselves on top line growth or on Ebitda?" he asked rhetorically.
Clearly, nowadays, the latter.
Think of Jet.com. Accounts said the brazen internet retailer, which had ambitions to blow up Amazon.com (AMZN) , was burning through $40 million a month. Now, if it's taking on Amazon, it's doing so through its new business model as the e-commerce platform of Wal-Mart Stores Inc. (WMT) . The trip from digital euphoria, and beautiful Hoboken, N.J., to Bentonville, Ark., took about a year from inception to acquisition target.
And that's a success story. Jet.com's previous round of fund raising valued the company at about $1.5 billion. The $3 billion purchase by Wal-Mart effectively doubled the internet retailer's valuation.
"Valuations and multiples are at a high level," Jason Freedman, partner at Ropes & Gray, said in an interview. "The challenge investors face is picking the right companies.
"If you believe we're approaching the peak of a cycle, you look for companies that have a path to profitability," Freedman added. Anyone here old enough to remember the late nineties dot.com bubble and its favored valuation metric called "eyeballs?"
Thought so. So take the more recent example of Birchbox. The company was one of the pioneers of the "discovery platform" business models. The company was valued at just under $500 million when it secured its first round of funding in 2014. It boasted of 2 million subscribers to its box of beauty products.
By January of this year, Birchbox was cutting staff. Then did so again in June. In August, it got a lifeline—securing $15 million in funding, and has suggested it will be profitable by the end of this year.
EDITORS' NOTE: This article was originally published by The Deal, a sister publication of TheStreet that offers sophisticated insight and analysis on all types of deals, from inception to integration. Click here for a free trial.
There have been several technology or e-commerce startups that have prettied themselves up enough to be acquired: Demandware is being bought by Salesforce.com (CRM) for $2.8 billion. Marketo, a marketing software developer, will be taken by Vista Equity Partners LLC, the same firm that agreed to buy meetings management technology provider Cvent.
But there have been several enterprises that, lacking that next round of financing, ended belly up: Quirky, a crowdsourcing site for inventors, died last year. Rdio, an online music streaming service, gave it up last November. Coraid, a data storage provider, couldn't be resuscitated last year.
"The investment community is a bit more focused on the likelihood of an investment's getting to sustainability," DiPiano said.
What's behind this so-called "pivot"?
"I think the investment strategy would be different if you were dealing with a vibrant IPO market," EisnerAmper's Wink said.
The absence of the IPO market—argue, if you will, whether that window has fully closed or not—means that the exit strategy for investors isn't quite as apparent. Granted, angel investors would always rather see the kind of strategic purchase that Wal-Mart did with Jet.com or Salesforce did with Demandware.
"Investors always prefer a sale to an IPO," Freedman said. "There's less market risk if they're getting out all at once."
Still, he added, a robust IPO market would nevertheless be welcome. "Everybody loves optionality."
It's not as if the funding market has closed for business. "I actually think the funding environment has returned to something I'd describe as 'normal,'" Lighter Capital's Lackland said, noting that his investment model, which he describes euphemistically as "VC lite," continues to provide funding to compelling investments.
"I know it feels as if the capital environment is down, because it was so frothy," he added. "But raising money should be hard. Equity investors need to be very choosy with high risk businesses.
"I think we're just backing off from what was a frothy market," he said.
EDITORS' NOTE: This article was originally published by The Deal, a sister publication of TheStreet that offers sophisticated insight and analysis on all types of deals, from inception to integration. Click here for a free trial.