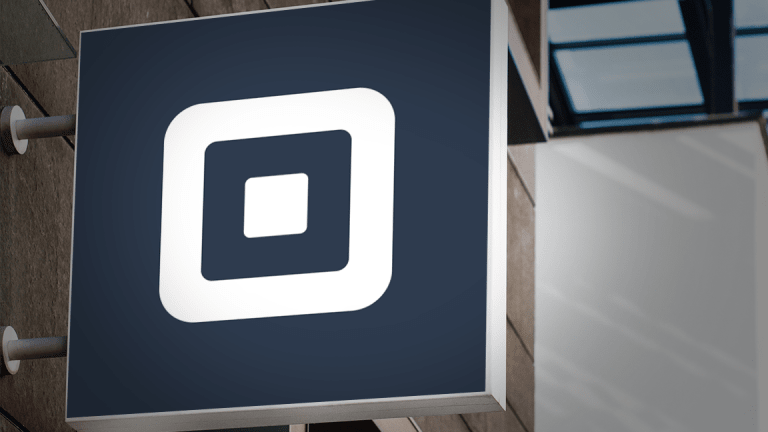 Square Shares Shake Off Concerns About PayPal's Deal for iZettle
While PayPal's acquisition of iZettle was not the best news for Square, it could have been worse.
While PayPal's acquisition of iZettle was not the best news for Square, it could have been worse.
While news that PayPal (PYPL) - Get Report would buy iZettle for $2.2 billion initially rattled shares of Square (SQ) - Get Report , the stock flattened out on Friday. 
"It should be flat because, beyond this noise, there is really no impact on Square's business," said Moshe Katri of Wedbush Securities regarding PayPal's acquisition.
Stockholm-based iZettle provides a Square-esque card processor for businesses, as well as services such as inventory management, cash advances and invoicing. The purchase opens the door for PayPal to enter the small to mid-sized stores and businesses where Jack Dorsey's Square has built a comfortable niche.
Square was down 0.1% $54.75 on Friday early afternoon. The stock dropped 3% Thursday on reports of the iZettle deal, and was lower in after-hours trading after PayPal officially announced the transaction.
Other payments companies had modest stock moves Friday. Worldpay (WP) - Get Report dropped 0.3% to $81.45, and Global Payments (GPN) - Get Report fell 0.5% to $113.25. First Data (FDC) - Get Report fell 0.7% to $19.16. Total System Services (TSS) - Get Report was basically flat at $86.27.
Square is predominantly in the U.S., which Katri noted has 20 to 30 million small and mid-sized businesses. iZettle operates mostly in Europe and Latin America. Both companies have relatively low market penetration, providing room for both to grow. "It's a vast market and they don't necessarily have to compete head to head," Katri said. 
Moreover, the analyst said, the array of apps services that Jack Dorsey has developed to complement Square's card readers are "best of breed."  They include payroll processing, invoicing, tracking employee hours and performance and loans.
"Square is kind of the Apple (AAPL) - Get Report version of processing given what they are doing and the quality of their products," Katri added.
However, Scott Kessler of CFRA Research projects that iZettle has greater growth prospects than Square and will fit neatly into PayPal's offerings.
"We have seen iZettle as a legitimate competitor to Square, especially in Europe and parts of Latin America, and think a combination with [PayPal] enhances related prospects," Kessler wrote in a report. 
Services at the point-of-sale within stores and business has been a weakness for PayPal, he added. "We think the combination makes sense for [PayPal] and poses a greater competitive threat to [Square]," Kessler wrote.
While PayPal's expansion deeper into stores poses a threat to Square and other payments technology companies, the news could have been worse.
Amazon (AMZN) - Get Report is reportedly offering discounts on credit card fees to merchants that use its payments service, Wedbush analyst Katri noted. An aggressive move by Jeff Bezos into payments would cast a shadow over the sector. 
"If Amazon had made that acquisition, I would bet you this morning many names in the payments ecosystem would have been under pressure," he said.
PayPal, Apple and Amazon are holdings in Jim Cramer's Action Alerts PLUS.