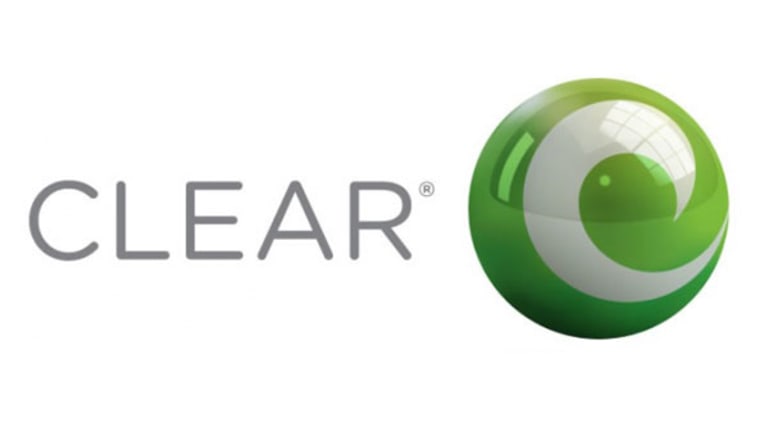 Sprint Caves In Clearwire Battle at $5 a Share
Sprint caves in offering $5 a share for Clearwire.
Updated from 3:36 p.m. ET to reflect closing Clearwire share prices and additional information throughout
.
NEW YORK (
) --
Sprint
(S) - Get SentinelOne, Inc. Class A Report
has offered
Clearwire
(CLWR)
$5 a share for the company's remaining stock, as the telecom tries to thwart blocking from
Dish Network
(DISH) - Get DISH Network Corporation Class A Report
in its planned consolidation efforts.
Sprint's $5 a share offer and the bid's acceptance from a special committee of Clearwire's board of directors indicates the telecom is trying to finish its merger ahead of key shareholder meetings through June. The revised offer, a 47% premium from Sprint's last $3.40 a share bid for Clearwire, also signals the company is caving to pressure from Dish.
Dish has frustrated Sprint's plans at a merger with Japanese telecom SoftBank and in its acquisition of Clearwire, causing rising takeover prices at multiple stages of a near one-year long consolidation effort.
"The revised offer demonstrates Sprint's commitment to closing the Clearwire transaction and improving its competitive position in the U.S. wireless industry," Sprint said in a statement.
With valuable wireless spectrum assets, Clearwire is an important piece of Sprint's multi-billion dollar, multi-year effort to revamp its wireless service and better serve rising smartphone data usage. Sprint's upgrade, Network Vision, seeks to build a nationwide 4G LTE network.
"The Clearwire board and special committee have determined that the $5.00 per share transaction with Sprint represents the best path forward for the company and is in the best interest of our unaffiliated stockholders," Erik Prusch, President and CEO of Clearwire, said in a statement.
Sprint started its bidding for Clearwire shares over a year ago at $2.90 a share, however, a series of proposals floated by Dish has led to the wireless broadband service's rising price. Earlier in June, Dish Network unveiled a $4.40 a share tender for Clearwire's remaining shares, in a proposal Sprint called illegal.
Prior to Thursday's revised offer, Sprint filed a lawsuit claiming Clearwire's recommendation of Dish's $4.40 a share offer over its $3.40 a share offer infringed on the company's rights as an initial Clearwire equity holder.
At times in Sprint's acquisition efforts, Clearwire has said to objecting shareholders and competing bidders a lack of cash could put the company at risk of bankruptcy. In recent years, Sprint has injected billions into Clearwire to keep the company afloat.
Sprint will be buying approximately 50% of Clearwire shares it does not currently own, in a deal that values Clearwire at about $14 billion. Clearwire could have cost as much as $7 a share after Dish entered the fray, according BTIG Research.
Clearwire's special committee has gone from recommending Dish's offer ahead of the June 24 shareholder meeting to recommending Sprint's revised offer.
Key Clearwire shareholders such as
Mount Kellett Management
,
Glenview Capital Management
,
Chesapeake Partners Management
and
Highside Capital Management
have agreed to vote in favor of Sprint's offer. Collectively those funds own 9% of Clearwire's voting shares.
Comcast
(CMCSA) - Get Comcast Corporation Class A Report
,
Intel
(INTC) - Get Intel Corporation Report
and
Bright House Networks
have also agreed to vote in favor of Sprint's offer.
As part of the deal, Clearwire will be required to pay a termination fee of $115 million, or 3% of Clearwire's total equity value, if it breaks Sprint's revised offer.
Earlier in June, Dish
from bidding for Sprint, after the satellite TV provider had
the telecom for $25.5 billion.
While the Charlie Ergen-chaired satellite TV company is no longer interested in acquiring Sprint, it has succeeded in making Sprint's consolidation efforts far more costly.
Sprint's increased offer for Clearwire likely further undermines the company's recapitalization efforts. The telecom now is offering well over $1 billion more for Clearwire shares than its previous bid.
Meanwhile, in SoftBank's attempt to trump Dish's bid for Sprint, a revised offer contemplated that it would only pump a total of $5 billion into the nation's third leading wireless carrier, a 37% reduction in the recapitalization of the cash-strapped telecom. Dish Network even pointed out to regulators overseeing the deal a reduction in capital going to Sprint as part of SoftBank's revised offer, in a somewhat ironic statement.
SoftBank's initial $20.1 billion proposal for Sprint sought to inject $8 billion into the telecom and put its leverage ratios in line with financially healthy competitors such as AT&T and Verizon. The reduction in capital in SoftBank's revised offer reflected stronger financial performance by Sprint and rising synergy, the company said.
After negotiating with Dish in earnest on its takeover proposal and due diligence, sources close to Sprint said Ergen was increasingly viewed as frustrating the company's merger efforts. According to a proxy filed by Sprint with the
Securities and Exchange Commission
, Dish never submitted what the company considered to be a formal, fully-financed offer for the company.
Charlie Ergen-chaired Dish isn't abandoning a strategy to enter the U.S. wireless market by leveraging the company's TV business and spectrum assets to bring a new nationwide "triple play" service bundle to market.
Without Sprint or Clearwire, however, Dish may yet have options to steer into the wireless market. Those include an acquisition of
T-Mobile
, network access agreements with carriers such as Sprint and spectrum sales to telecoms as large as AT&T, according to industry analysts.
An e-mail seeking comment from Dish Network spokesperson Bob Toews wasn't immediately returned.
Clearwire shares rose over 7% to $5.05 in Thursday trading, closing above Sprint's revised offer. Sprint shares rose 1% to $7.07. Dish Network shares fell less than 1% to $39.18.
Wireless Goes Wild as Consumer Is Given Shakedown
Sprint Takes Game 7 Lead in Dish Battle
-- Written by Antoine Gara in New York