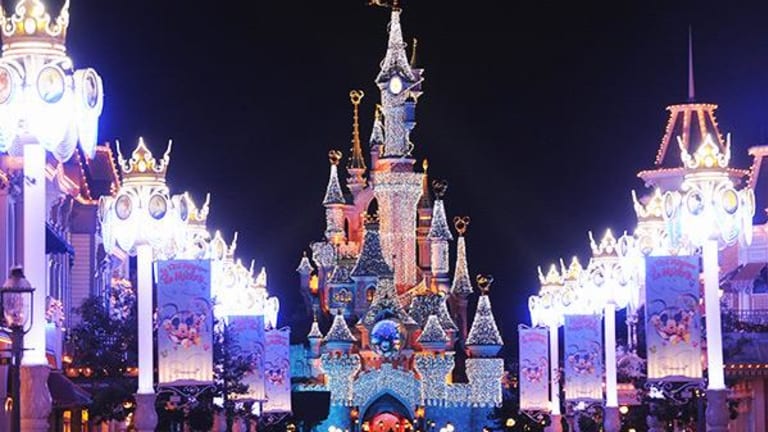 Two Years of Agitation at Euro Disney and Counting
Walt Disney has announced its intention to take control of Disneyland Paris for a premium, but that hasn't ended the battle between the entertainment giant and Paris-based activist CIAM.
By the time Walt Disney Co. (DIS) announced last month its intention to offer to take full control of debt-laden Euro Disney for €2 a share, at a significant premium to its market value, the entertainment resort and operator of Disneyland Paris had already been under behind-the-scenes pressure from an activist investor for almost two years. And the battle between the entertainment giant and Charity Investment Asset Management, or CIAM, a Paris-based, 5-year-old event-driven fund that adjusted its strategy to include activism about four years ago, is far from over. 
In March 2015, after a 2014 recapitalization intended to improve the amusement park operator's financial position and provide necessary resources to continue to invest in Disneyland Paris, Walt Disney was required by French law to launch a mandatory tender offer to try to buy out minority shareholders of Euro Disney for €1.25 a share. Shareholders also had the option of buying from Walt Disney shares at €1.25 a share issued during the conversion of debt as part of what the company called an "anti-dilution" device to allow investors to maintain their ownership levels before the transaction.
However, CIAM didn't think that was a fair valuation of the company and argued that under French law Walt Disney could also have asked for an exemption, which is typically granted. "We made enough noise at the time to prevent them from buying out the rest of the company at that price," said Anne-Sophie D'Andlau, a managing partner at CIAM. Walt Disney ended up owning 77% of Euro Disney.
D'Andlau argued that Euro Disney had been charged very high fees and royalties from Disney. In addition, she argued that Disney did not properly value about 2,300 hectares of land the amusement park owned, prime real estate, near Paris.
The fund, she said, hired an expert who took five weeks to study the park and adjacent land. He found that the land rights were worth close to €2 billion. "Our expert came back with a valuation of €2.40 a share for just the land and development, [not the existing amusement park]," D'Andlau said.
Euro Disney disputes this assertion, arguing that the real estate valuation analysis presented by CIAM is "fundamentally flawed and grossly exaggerates the value of these real estate rights."
Another expert, D'Andlau noted, found that Euro Disney was charged royalty fees that were 2.5 times as high as other amusement parks in Europe, which CIAM argued was too high even for the Disney brand.
But the Euro Disney spokesman said that the royalties paid to Walt Disney are "within market comparisons," considering the strength of Disney's intellectual property, including key Disney themes involving Marvel, Pixar and "Star Wars" characters that makes the parks unique, and the value it brings to Disneyland Paris. In addition, he added that Disney waived management and royalty fees at times.
CIAM acquired shares that eventually grew to a 1.4% Euro Disney stake. The fund began agitating, contacting other shareholders and later launching civil and criminal proceedings, including an effort seeking to help Euro Disney recover about $930 million from Walt Disney related to what the fund claimed was an overpayment of royalty, management and other fees through its development contract. The goal of the criminal case, she said, is to prove that Euro Disney is being managed for the sole interest of Walt Disney and therefore not in the interest of minority shareholders.
However, a Euro Disney spokesman said that it considers CIAM's allegations "false and unfounded," adding that the company's management works daily to optimize the business in the interest of all shareholders. A Walt Disney spokesman did not return a request for comment. 
In addition, CIAM has raised Euro Disney's governance issues. D'Andlau contends that Euro Disney's executives receives stock options in Walt Disney shares, not Euro Disney shares, a significant conflict. Since CIAM's campaign, three directors have either left Euro Disney's board or are planning to do so shortly, one of which, Valerie Bernis, said that "she feels unable to protect the interest of minority shareholders."
Euro Disney contends that management is overseen by an independent supervisory board, which is compensated based on their presence and participation. In addition, the spokesman acknowledged that Euro Disney's executives receive Walt Disney stock options, but added that they are received as part of a long-term incentive package, in addition to salary and bonuses.
More recently, Walt Disney last month raised its stake in Euro Disney to 85.7% after buying 90% of a stake controlled by Saudi billionaire Prince Alwaleed bin Talal, about a 9% stake, for €2 a share, paid in Walt Disney stock.
Walt Disney intends to buy out the remaining shares and de-list Euro Disney. It can do so only if it gets a stake of at least 95% of the shares outstanding. CIAM said its agitations, expert review and court cases were a key reason Walt Disney took its latest step.
For now, CIAM is in a holding pattern, because it is waiting to read a fairness opinion that is expected to be released in disclosure documents next month explaining how Walt Disney will justify its €2 a share offer. However, if it isn't a good enough explanation, expect CIAM to expand its campaign. "We are monitoring closely and still continuing our legal action and PR campaign," D'Andlau said.
Editors' pick: Originally published March 22.
Action Alerts PLUS, which Cramer manages as a charitable trust, has no positions in the stocks mentioned.