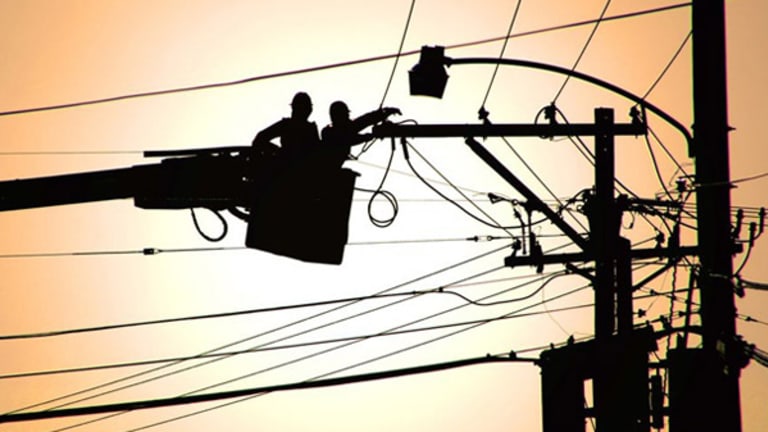 Spain's Iberdrola to Fuse Its U.S. Unit with UIL in $3 Billion Deal
The companies say the union of the two utilities will allow them to 'aggressively pursue' opportunities in sectors including wind power.
NEW YORK (The Deal) -- The U.S. unit of Spanish power company Iberdrola has agreed to pay just under $3 billion for UIL Holdings (UIL) to create a listed utility with more than 3.1 million customers, the companies said late on Wednesday.
The deal comes just over two months after UIL scrapped a $1.86 billion offer for Philadelphia Gas Works, after the target's city council blocked the takeover, and ends the New Haven, Conn.-based company's energetic, but short-lived, search for a Plan B.
New Gloucester, Maine-based Iberdrola will offer stock and cash worth $52.75 per share for each UIL share, a 25% premium above Wednesday's closing price. UIL shareholders will emerge with 18.5% of the enlarged entity, which the companies value at $17.9 billion, while UIL President and CEO James P. Torgerson will take the reins as CEO of the new entity.
The fusion will unite utilities operating in complementary geographies across New York, Connecticut, Maine and Massachusetts, and create a financially stronger entity to "aggressively pursue near- and long-term growth opportunities, particularly in transmission and contracted wind," the companies said.
Iberdrola Chairman Ignacio Galán said in a statement that the transaction "creates a significant company in the United States, a key market in which we are taking a major step forward" and "reflects our preference for effecting friendly corporate transactions."
The deal comes just over a week after Iberdrola released full-year results that showed international EBITDA growth, including from the U.S., offset a 7.4% slump in Spanish earnings. Group 2014 EBITDA was €6.96 billion, up 3.1%, while revenue declined by 3.4% to just over €30 billion.
In its own earnings report, UIL said on Thursday that fourth-quarter net profit was $32.3 million, down from $40.4 million, while full-year earnings were $109.6 million, compared with $115.3 million in 2013.
The company said expenses related to the abortive acquisition of Philadelphia Gas Works eroded earnings. Full-year revenue was up marginally at $1.63 billion.
Stockholders in UIL will receive an equal number of shares in the newly listed entity, plus $10.50 per share in cash.
Advisers on the deal include Morgan Stanley and law firms Sullivan & Cromwell, whose team included Joseph Frumkin, and Wiggin and Dana for UIL. Iberdrola's advisers included a Lazard team of George Bilicic, Jonathan Mirand Justin Palfreyman.
The acquirer's shares were up marginally in Madrid, where it has a market value of just under €39 billion. Closing is expected by the end of 2015.
David Marcus contributed to this report.
Read more from: