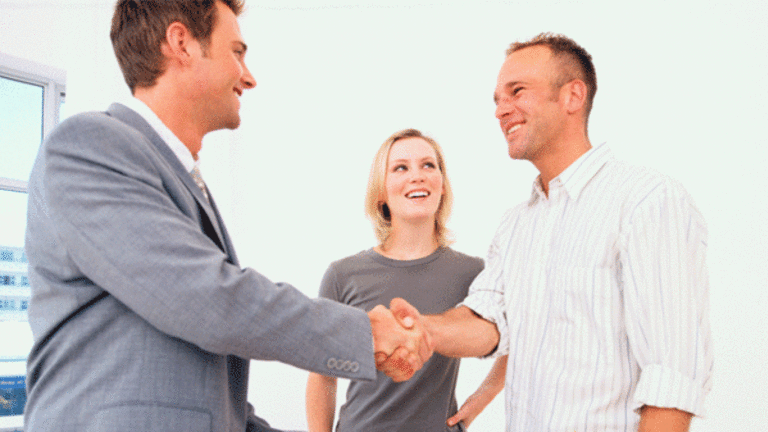 NEW YORK (
) -- Remember SPACs? You can easily be forgiven for not doing so, since they never amounted to much.
Nonetheless, and despite lower upfront fees, banks are finding it worthwhile to underwrite these deals, which they predict will become more frequent.
Special purpose acquisition companies, which had their heyday from roughly 2005-2007, are shell companies sent out in search of acquisition targets. SPACs from that era weren't especially successful, which may explain why dealmakers involved in trying to revive the structure are shying away from dusting off the old acronym.
"We feel very much that we're in the early innings in the post-financial crisis era of acquisition vehicles," says Philip Drury, co-head of Equity Capital Markets for the Americas at
Citigroup
(C) - Get Citigroup Inc. Report
. "We're certainly getting a lot more inquiries."
Drury says an impressive roster of well-respected investors participated in the IPO of
Capitol Acquisition Corp. II
(CLACU)
, which raised $200 million via a Citigroup-led initial public offering in May.
Other post-crisis SPACs include JWC Acquisition Corp., which went public in late 2010 and bought
Tile Shop Holdings Inc.
(TTS) - Get Tile Shop Holdings, Inc. Report
in 2012, and Justice Holdings, which went public in 2011 and acquired
Burger King Worldwide
(BKW)
last year.
One of the attractions of SPACs for investors is their limited downside. Acquisitions vehicles that don't complete a deal within a specified time frame (usually two years) return the money they raised to investors. As a result, investors who bought into SPACs in 2007 avoided the worst of the financial crisis in 2008 and early 2009.
For investors who believe the market is likely to move lower or sideways over the next several months, the opportunity to effectively put one's money in escrow while waiting for a potential pop from a successful deal may prove attractive, say proponents of the structure.
"We're entering into a stock picking environment. That is where the acquisition vehicles come into their own," Citigroup's Drury says.
The structure has been tweaked a bit to function more smoothly. Pre-crisis SPACs often included two in-the-money warrants, which was dilutive and encouraged investors to take advantage of the arbitrage between the value of the warrants and the shares. Now they include fewer warrants or none at all. Other changes make it more difficult for investors to block potential deals. And SPAC sponsors tend to be people who have done them previously and successful made acquisitions using the structure, according to Mark Ein, an investor who worked at
The Carlyle Group
(CG) - Get Carlyle Group L.P. Report
and
Goldman Sachs
(GS) - Get Goldman Sachs Group, Inc. (GS) Report
and is Chairman and CEO of Capitol Acquisition Corp. II.
"We consider this sort of the next generation vehicle," Ein says.
Ein claims Capitol Acquisition Corp. I, which he raised in Nov. 2007, was "amongst the best
SPACs that were ever done."
If that claim is true, it doesn't speak well about the asset class.
Ein's first vehicle acquired mortgage real estate investment trust
Two Harbors Investment Corp.
(TWO) - Get Two Harbors Investment Corp. Report
in October 2009. Investors who bought into the IPO and dumped their shares at their high in March of this year would have significantly outperformed the S&P 500. Shares of Two Harbors, like those of virtually every other mortgage REIT, have nosedived in recent weeks, however.
Maybe more significant, Two Harbors shares took some time to start climbing, so it wasn't necessary to get in early by owning shares of Capitol Acquisition Corp. I. In fact, it took more than a year before Two Harbors shares traded higher than they were on the day the deal with Capitol Acquisition Corp. I was completed.
That type of performance is one of the reasons Bill Fertig, principal at hedge fund Context Capital Management, isn't overly impressed with the SPAC structure.
Fertig argues the deals SPACs ultimately completed were "at best mediocre, so ultimately the shareholders didn't do particularly well."
One of the problems is that SPAC sponsors have to put up some money to get the vehicle off the ground, giving them an incentive that is different from that of other potential investors.
"If you know you're going to lose $3 million if you don't do a deal, you might do a deal just so you don't lose your money," Fertig says.
Nonetheless, Fertig sees some value to investing in a SPAC, which he likens to making a reservation at a restaurant.
"If you have to cancel you can always cancel, but there's some value in having that reservation. In the same vein, the ability to participate in a potentially hot deal has some value."
On balance, however, he remains skeptical.
"I don't know that SPACs are really going to catch on in a wild way. If they were working out really well you'd see a lot more SPACs being done."
--
Written by Dan Freed in New York
.
Disclosure: TheStreet's editorial policy prohibits staff editors, reporters and analysts from holding positions in any individual stocks.