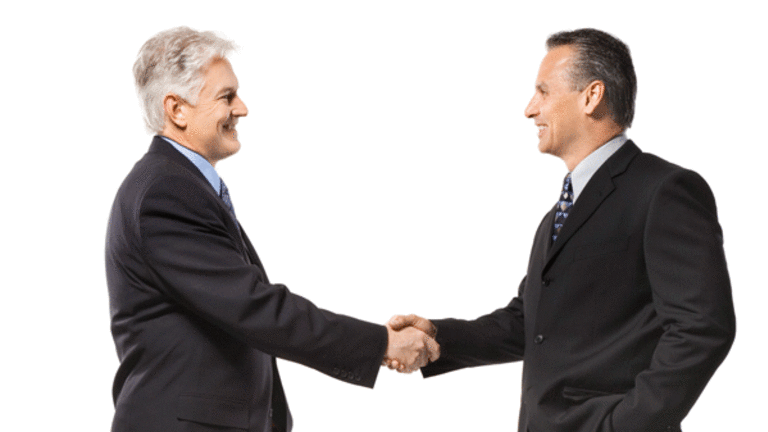 Sources Say Brookfield Has Kickked Off a Cross Sound Cable auction
Sale of the transmission company could fetch as much as $200 million.
Brookfield Infrastructure Partners LP (BIP) - Get Brookfield Infrastructure Partners L.P. Report , a Toronto-based energy investor, has kicked off the sale of its Marlborough, Mass.-based Cross Sound Cable Co., according to three sources familiar with the situation.
Teasers have been distributed and first round bids are due in early November, with a goal to sign a purchase and sale agreement with the winning party toward year-end.
Citigroup Inc. and HSBC Bank plc have snagged the sellside mandate. At Citi, the deal team includes Jack Paris, Jugjeev Duggal, Philip Holder, Justin Snyder, and Lucas Rooney. The bankers on the deal at HSBC are Solon Kentas, Kenneth Marks, Jeffrey Allsop, Ahmet Ugurlu and Casey Coates.
If a transaction occurs, it will be subject to a number of regulatory approvals, including the Federal Energy Regulatory Commission.
Brookfield declined to comment and calls to Citigroup and HSBC were not returned.
The transmission company likely will fetch approximately $200 million in a sale, the sources said.
In February 2006, Babcock & Brown Infrastructure, which went into liquidation in 2009, acquired Cross Sound Cable from TransEnergie HQ Inc. and UIL Holdings Corp. for $213 million and an equity requirement of $25.7 million, excluding cash reserves. Brookfield Asset Management Inc. (BAM) - Get Brookfield Asset Management Inc. Class A Report recapitalized Babcock in October 2009.
Commonwealth Bank of Australia provided $193 million in financing for Babcock & Brown's acquisition of Cross Sound. Commonwealth retained Rothschild in 2011 to sell Cross Sound, the sources said. The auction was late-stage and concluded with Brookfield holding the asset, these peoploe said.
Cross Sound Cable is a high-voltage electrical transmission company providing 330 megawatts of capacity to customers. It is a 24-mile long submarine cable buried in the Long Island Sound that connects the electric transmission grids of New England and Long Island, New York.
The asset, which went into commercial operation in February 2005, is highly attractive as it provides a stable cash flow, due to its entire transmission capacity being contracted to the Long Island Power Authority until 2032. Also, there are a dearth of transmission opportunities as the majority of transmission businesses in the U.S. are owned by regulated utilities.
It also has a 25-mile Ericsson fiber optic cable that connects Shoreham, N.Y. to New Haven, Conn., with 192 fibers total. It also has dark fiber capacity available to provide route diversity between New York City and New England.
The company is a member of ISO New England and a transmission service provider under the ISO-NE Transmission, Markets and Services Tariff. ISO New England is an independent, non-profit Regional Transmission Organization that serves Connecticut, Maine, Massachusetts, New Hampshire, Rhode Island and Vermont.
Brookfield Infrastructure, with a $5.9 billion market capitalization, was founded in 2007 and is a subsidiary of Brookfield Asset Management.
An industry analyst said the sale of Cross Sound fits in with Brookfield's strategy over the past couple of years of recycling capital from businesses it deems to be noncore to grow other businesses.