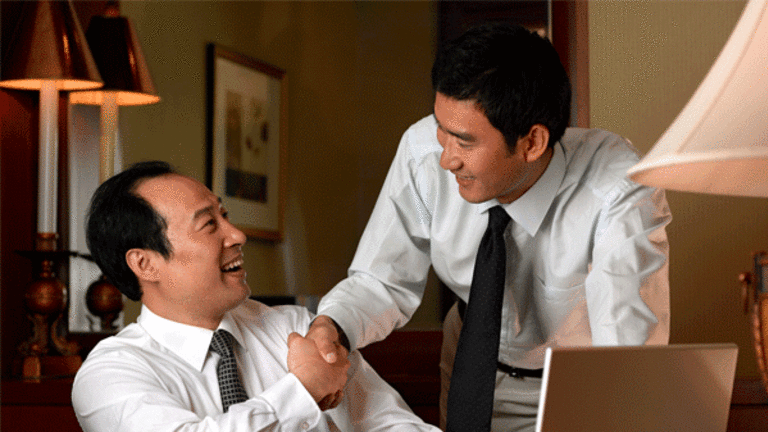 Source Says Snow Phipps Wins PE-backed Teasdale Foods for About $200 Million
A source said the New York private equity firm paid about 10 times sales for the provider of Hispanic canned food products.
New York private equity firm Snow Phipps Group LLC has emerged as the winning bidder for Teasdale Foods Inc., the provider of Hispanic canned food products that was acquired only three years ago by Palladium Equity Partners LLC.
Terms of the transaction, which closed on Tuesday, weren't disclosed but a source familiar with the process said Snow Phipps paid around 10 times the target's about $20 million in revenue, implying a deal valued at roughly $200 million.
The auction process included financial players that wanted to enter the burgeoning Hispanic food category and felt they could fuel additional growth in Teasdale, the source said.
The Deal reported in late July that New York PE firm Palladium was shopping Teasdale, which it acquired on Sept. 20, 2011, for an undisclosed sum.
Teasdale, which is based in Atwater, Calif., provides conventional and organic canned hominy, beans and sauces in the West and Midwest through the Teasdale and Aunt Penny's brands.
Since gaining backing from Palladium, Teasdale has grown partly via acquisitions.
On Sept. 6, 2012, Teasdale acquired Hoopeston, Ill.-based Hoopeston Foods Inc., adding a conventional and organic canned dried beans supplier serving the Midwest market. Financial terms of the deal weren't disclosed.
Teasdale then bought Zateca Foods LLC and Greeley Trading Co., suppliers of pre-cooked dehydrated beans, on Dec. 19, 2012, for an undisclosed sum.
On July 25, 2013, Palladium announced the recapitalization of Teasdale, revealing that the portfolio company executed a $94.5 million senior secured credit facility, $34 million of which was returned to Palladium investors via a dividend.
Other players offering similar products to Teasdale include B&G Foods Inc. (BGS) - Get B&G Foods, Inc. Report , which offers canned bean products under its Joan of Arc brand; Campbell Soup Co. (CPB) - Get Campbell Soup Company Report , with complementary products such as its canned soup; and ConAgra Foods Inc. (CAG) - Get Conagra Brands, Inc. Report , which offers Southwestern-style canned bean variations via its Ranch Style Beans brand as well as Dennison's canned chili.
Recent activity in the space includes Jalisco, Mexico-based canned food company Conservas La Costena SA de CV's Aug. 4 agreement to buy Minneapolis-based Faribault Foods, a provider of canned vegetables, sauced beans, refried beans, baked beans, among other organic and Mexican products. Terms of the deal weren't disclosed.
GraceKennedy Ltd., the Caribbean food and financial service conglomerate based in Kingston, Jamaica, extended its presence in the U.S. by acquiring Hispanic-focused food distributor La Fe Foods Inc. for $26 million on Aug. 7. La Fe has offices in Moonachie, N.J., Raleigh, N.C., and Medley, Fla.
Teasdale CEO Alberto Bandera will continue to lead the company, while Snow Phipps operating partner Peter Shea will join Teasdale as non-executive chairman of the board.
Shea previously served as managing director of H.J. Heinz Co. in Europe and currently serves as the non-executive chairman of FeraDyne Outdoors LLC, the archery accessory company Snow Phipps won on April 29 following a robust auction process. Terms of that deal weren't disclosed.
For Palladium, the sale of Teasdale comes on the heels of the Aug. 7 sale of Sahale Snacks Inc. to J.M. Smucker Co. (SJM) - Get J.M. Smucker Company Report for an undisclosed price. Sources at the time said J.M. Smucker likely paid as much as $150 million, or as high as 3 times the $50 million in sales generated by the provider of premium, all-natural dried fruit and nut blends
Weil, Gotshal & Manges LLP's Sarah Stasny, Andrew Arons, Adam Dickson, Andrew Colao, Kristopher Villarreal, Alana St. Aude, Rachel Trudeau, Emily Aguilar, Marc Silberberg, Mark Dundon, John O'Loughlin, Michael Nissan, Verity Rees, Lawrence Baer, Aryeh Zuber, Joseph Verdesca, Gabriel Gershowitz, David Litvack, Jeffrey Osterman, Rachel Vigneaux, Vadim Brusser and Alexis Brown-Reilly provided legal counsel to Snow Phipps on the Teasdale transaction.
Harris Williams & Co.'s Tim Alexander, Glen Gurtcheff, Brant Cash and Michael Gilkes supplied financial advice to Palladium.
Officials with Snow Phipps, Palladium and Teasdale declined to comment.