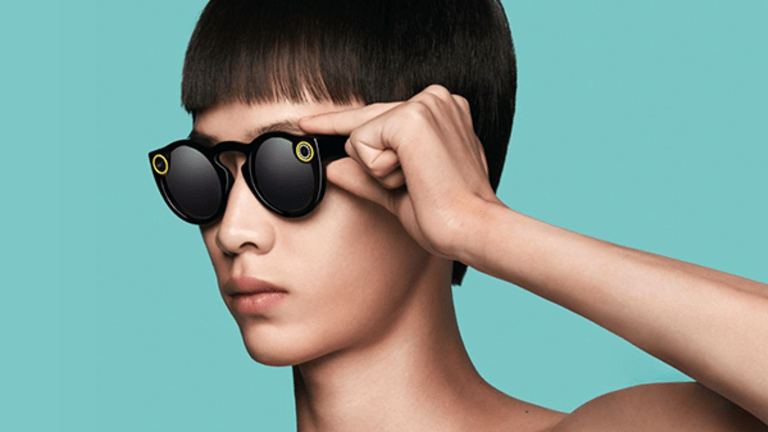 Snap to Take Major Hit as FTSE Russell Considers Minimum Voting Rights
The company behind the Russell 3000 index is leaning in the direction of excluding companies with non-voting shares from its index.
The FTSE Russell is likely to exclude companies with only non-voting rights from some of its equity indices, possibly including the Russell 3000, after institutional investors expressed outrage over Snap Inc.'s (SNAP) - Get Snap, Inc. Class A Report move earlier this year to have initial public offering with shares holding no voting rights, according to two people familiar with the situation.
If the FTSE adopts a proposal it has under consideration, as many expect, it would likely represent a major defeat for the company behind the Snapchat app because it means that major institutional investors, including big pension funds, won't be investing in it.
Many big index funds, exchange-traded funds, and public pension funds invest passively following major indices, such as the Russell 3000. The FTSE Russell, which is owned by the London Stock Exchange, has at least for now temporarily excluded Snap from the Russell 3000 as it reviews whether changes should be made to the characteristics of companies that are permitted to participate in its indices.
The serious likelihood that Snap would be excluded from the index is likely a key contributor weighing down the company's shares, which traded at $15.26 a share on Wednesday morning, significantly down from its $27.00 a share high near its IPO debut.
The index firm, which expects to reach an official decision this month, has issued a proposal that would require at least 5%, 10% or 25% of the votes be in the public sphere. If passed, Snap would not be included.
Also, the S&P Dow Jones Indices, which produces the S&P 500 index, recently issued a series of questions to investors on the issue of non-voting shares, including one that asked whether a company listing shares with no voting rights should be eligible for an index. The deadline for comments ended June 30, but the questions suggest to some that the S&P appears to be moving in the direction of excluding a company from their indices if they only issue non-voting shares. An S&P spokesperson declined to comment on when it would release an update.
It's possible that Snap could change its structure to let public shareholders receive voting shares. However, Snap did not return a request for comment. 
Also, a move by the FTSE and S&P indices to exclude companies with only non-voting shares would likely have broader implications for the IPO market because it would send a signal to other companies that they should not follow in Snap's footsteps when entering the public markets.
It also would be a small victory for institutional investors, who argue that the one-time tech darling is permanently unaccountable to shareholders. Besides, it would be a small positive for activist hedge funds, who seek to use the votes attached to shares they buy to launch share-price improving and M&A campaigns at public corporations.
However, the environment isn't necessarily moving into a more pro-activist direction. A new post-Snap IPO structure is emerging, one that is much more likely to pass muster with the index providers but also one that doesn't give activist hedge funds an easy road to winning director-election battles.
The IPO last month by meal kit delivery-company Blue Apron Holdings Inc. (APRN) - Get Blue Apron Holdings, Inc. Class A Report could be the model other companies will follow that will both protect themselves from activists and could allow them to participate in major indices. Blue Apron's IPO issued three classes of stock, including one that gives investors a vote per share, another that gives its CEO and other insiders shares with ten votes each and yet another that is made up of non-voting shares.
However, even Blue Apron would need to issue many more class A shares in the public market to meet the minimum thresholds required by the FTSE Russell proposal. 
Nevertheless, with this structure, shareholders will still have a chance to submit controversial proposals for consideration and vote on the company's executive pay plans. However, with insiders controlling a huge chunk of the voting shares, it is unlikely that an activist could win a director-election battle, even if most outside investors backed their board candidates.
Also, the fight over votes is part of a broader fight over the future of the IPO. Proponents of increasing non-voting shares argue that it is necessary and justified to encourage IPOs at a time when the IPO market in the U.S. has been struggling. At the same time, they contend that it repels a growing class of activist hedge fund managers targeting companies for M&A and other share-price improving moves, especially when companies are just emerging in the public markets. But a key concern among governance experts is that global markets could see a rise in major corporations that aren't accountable to shareholders, eroding a pillar of the contemporary market-based system for tempering risk in the financial system.
Editor's note: This article originally appeared on The Deal , our sister publication that offers sophisticated insight and analysis on all types of deals, from inception to integration. Click here for a free trial.