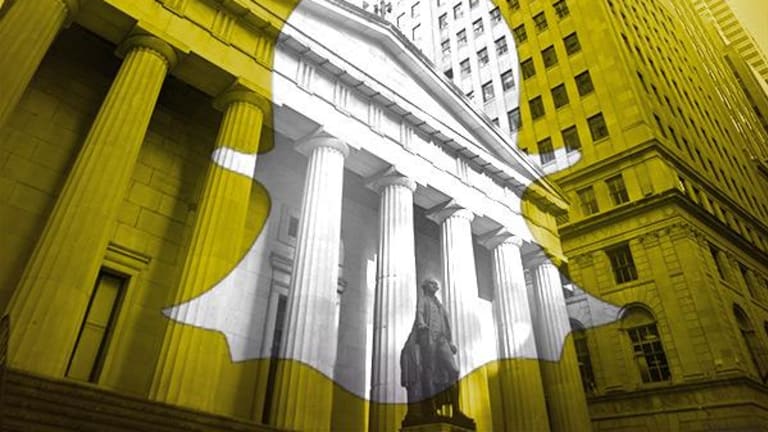 Snap Holders Eye Lawsuits In IPO's Wake
The developer of the disappearing message app's non-voting stock has raised the ire of investors, who argue it deprives shareholders of a fundamental right to a vote on their investment.
Snap's (SNAP) unprecedented issuance of non-voting shares as part of its IPO earlier this month is expected to be met with investor-backed lawsuits charging that the developer of the disappearing message app's stock structure deprives shareholders of a fundamental right to a vote on their investment.
That's according to governance experts, Delaware lawyers and a former Delaware judge, who say they expect to see lawsuits submitted in the coming weeks and years by disgruntled institutional investors complaining that they were deprived of a vote. At issue is Snap's highly-successful IPO on March 2 at the New York Stock Exchange under the ticker SNAP. It priced its IPO at $17 and quickly rose to $27 a share, before dropping and trading mid-day Wednesday at around $20.54 a share.
Public pension funds and other shareholders are worried that Snap, which is incorporated in Delaware, has become impervious to campaigns typically launched by activist institutions or hedge funds because its board make up will be effectively controlled by co-founders Evan Spiegel and Bobby Murphy. Also, they complain that many institutions may soon be required to buy Snap's shares because the issuance is expected shortly to be included as part of key indices, such as the Russell 3000, which they use to base their passive investment allocations.
Any such lawsuit may focus on complaints that institutional investors were deprived of a vote on the main issues, including the election of directors or on whether to approve the company's external auditors. The post-2008-crisis Dodd-Frank Act gives shareholders a non-binding vote on executive compensation at U.S. public corporations. However, that right won't be afforded to outside shareholders at Snap, raising another point of contention that could be posed in a Delaware courtroom.
However, experts contend that shareholders filing the suits won't have much success, in part because the non-voting nature of the shares was fully disclosed to investors in advance of any purchases. 
Columbia Law School professor John Coffee argues that Delaware opinions have concluded that companies generally can put anything they want in their charter. He added that even if Delaware courts prohibited non-voting shares, proponents of the tactic would find other state jurisdictions supportive of the structure. Finally, he said that even if non-voting shares were eliminated outright, companies would issue shares giving investors only a small token vote while insiders maintain control, following in a recent trend of tech company IPOs with dual-class share structures.
"There's no fraud here [at Snap] because everything was fully disclosed," said Coffee. "The only thing that will stop future Snap IPOs is collective action by institutional investors. If they agree as a group not to participate in these offerings, then they can deter them."
Greg Shill, a fellow in Harvard Law School's Program on Corporate Governance, noted that any investor filing a lawsuit is likely to complain that they were deprived of a vote. However, he argued that shareholders would be wise to tread carefully on that point. "Voting rights are a traditional incident of shareholding, but the act of buying non-voting shares may be interpreted as a definitive waiver of that right," Shill said. "I doubt the courts really want to touch that, so it would be better to focus on the presence or possibility of conflicts of interest created by the unusual structure" Shill said.
Shill stated that he believes that, absent new regulation of dual-class stock, a lawsuit in Delaware implicating Snap's share structure is almost inevitable in the coming years, with at least three possible outcomes. One possibility, he contends, is that the judges give Snap's controllers a pass by abstaining entirely from ruling on potential conflicts between the controlling shareholders and the holders of non-voting shares. Shill says he believes this outcome is unlikely. Alternatively, Shill says Delaware judges could declare - in a bold move -- that no shares may be offered in Delaware companies without voting rights, which he also sees as improbable.
A third alternative, Shill contends, would permit a narrower ruling, but it would likely only occur if Snap agreed to sell itself to a strategic or private equity buyer, a scenario that isn't likely anytime soon. In that situation, shareholders might file suit, based on the argument that the non-voting structure contributed to a low valuation for the deal, especially if the controllers - Spiegel and Murphy -- don't have much equity in the company at the time.
"Shareholders have a right to vote on mergers," Shill said. "If Snap signed a deal to be acquired by another company, some Snap shareholders who didn't have a vote would almost certainly argue that the non-voting share structure artificially depressed the deal price."
A lawsuit filed last year by shareholders focusing on Comcast Corp.'s $3.8 billion acquisition of DreamWorks could shed some light onto how Delaware judges might react to a Snap sale down the road. In that deal, DreamWorks' founder and controlling shareholder, Jeffrey Katzenberg, received an unusual two-year consulting job that opponents contend benefited him at the expense of other shareholders with fewer votes. Katzenberg's consulting arrangement, the lawsuit argues, goes against a requirement that the studio's shareholders must get equal consideration in the deal. The lawsuit was filed in Delaware Court of Chancery.
The DreamWorks deal "may produce some guidance relevant to Snap," Shill added. The litigation is ongoing.
Lawrence Hamermesh, corporate and business law professor at Widener University's Delaware campus, said he didn't think there was a significant likelihood of litigation unless there was some problem with Snap's disclosure documents. "I don't see any technical or formal legal defect to complain about," Hamermesh said.
Some institutional investors have expressed concern about their lack of a vote when it comes to Snap's shares, including Anne Simpson, governance director at the California Public Employees' Retirement System, who called the issuance "junk equity." However, Hamermesh said that for him, the short answer to grumbling about "junk equity" is "don't buy it if you don't like it."