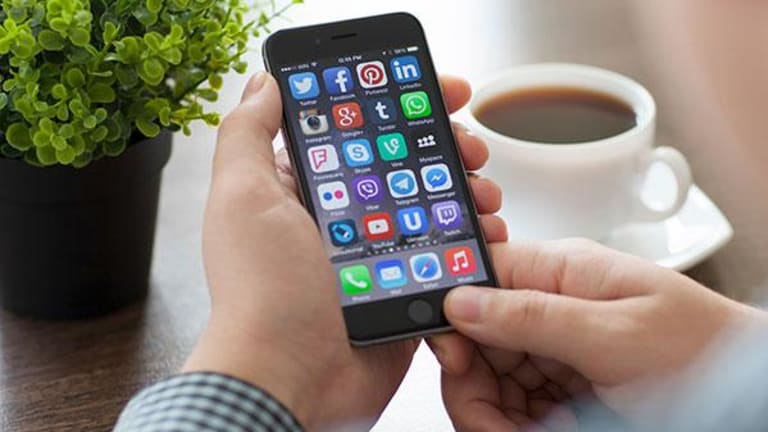 Single and Strong: Telecoms Bouygues, Iliad Rise on Earnings
Growing sales and customers boost first-half profit for France's No. 3 and No. 4 telecoms despite their recent failures to secure deals.
Shares in Bouygues (BOUYF) and Iliad (ILIAY) , France's No. 3 and No. 4 phone companies, gained on Wednesday after strong first-half figures suggested that they are rebounding from recent failures to secure deals.
Bouygues, which also has building and media divisions, posted operating profit of €206 million ($229 million), up €87 million on the first half of 2015 boosted by its telecommnications unit's 6% revenue increase, to €2.3 billion.
The company, which is controlled by the Bouygues family, posted a net loss of €28 million for the six months, a €14 million improvement on the same period last year, after booking one-off charges primarily relating to the restructuring of its TF1 television unit, and costs associated with a new telecoms network sharing agreement with rival SFR. Net profit excluding exceptional items climbed to €46 million for the first six months, up from a €4 million loss in the previous year.
Iliad said Ebitda climbed 11.5% to €808.5 million over the first half after it increased its sales by 6.3% to €2.3 billion. The upstart operator, which roiled the French telecoms when it undercut rivals following the launch of its Free mobile service in 2012, said it had added 400,000 new mobile customers in the first half. That outpaced Bouygues, which added 322,000 new mobile subscribers over the period.
Iliad shares gained 6.3% on Wednesday to trade at €188.5, up €11.40 on their Tuesday close. Bouygues shares traded at €29.08, up €0.96, or 3.4%.
France's mobile market shifted from one of Europe's most expensive to among its cheapest in 2012 with the launch of Free, sparking concerns that meager margins would damage investment in networks and prompting calls for consolidation.
Bouygues Telecom was earlier this year the target of an offer worth about  €10 billion from market leader Orange (ORAN) , though the deal fell apart in April after the companies failed to agree on the terms.  The partners had lined up Iliad to buy assets to ease their union past regulators. 
Talk of consolidation in the French market has cooled as the telecom companies' focus shifts overseas.
Orange is widely rumored to be negotiating a deal for Vivendi's (VIVEF) stake in Telecom Italiaundefined , though neither party has confirmed talks. Iliad is also looking toward Italy and has struck a deal to buy assets in the country from CK Hutchison (CKHUY) and VimpelComundefined , which are seeking to combine their H3G and Wind operations. Iliad's acquisition of Italian frequencies and several thousands of transmission sites is dependent on approval, due by Sept. 8, of the Hutchison-Vimpelcom deal by the European Commission.
Bouygues, also on Wednesday, announced the appointment of two deputy chief executives in preparation for the departure of chairman and CEO Martin Bouygues. CFO Philippe Marien and telecoms head Olivier Roussat were promoted to assist existing deputy CEO Olivier Bouygues, Martin's brother.