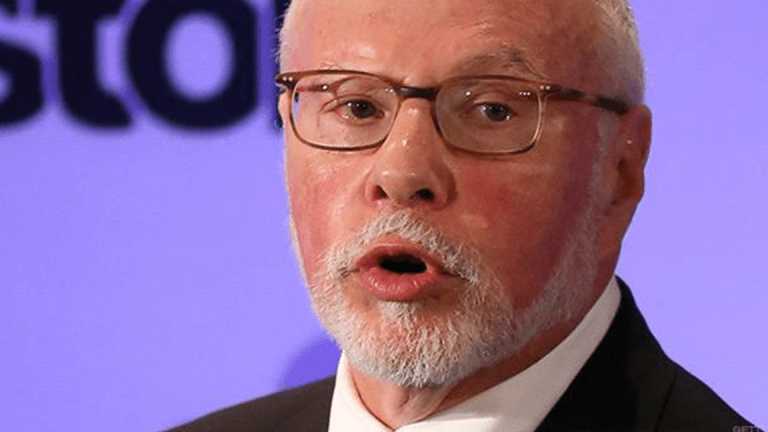 Elliott's Singer Launches New Hess Campaign
The insurgent manager may want to oust the oil and gas company's CEO or push for a sale of the business or assets.
Elliott Management's Paul Singer is likely eyeing a March 9 deadline for director nominations at oil and gas company Hess Corp. (HES) - Get Hess Corporation (HES) Report .
That's because the billionaire activist investor is reportedly preparing a new fight with the energy company, pushing it to either remove CEO John B. Hess, or to pressure him into considering a sale of the company.
Shares of Hess spiked up 6% in after hours trading on the news, to $45.10 a share.
According to the Wall Street Journal, citing sources, Elliott is pushing for changes to how the corporation approaches shareholder returns. On Dec. 6 Hess announced it was declaring a quarterly dividend of 25 cents per share. The company in November launched a $500 million buyback plan, possibly in response to the activist's agitations.
Elliott, which owns a 6.7% Hess stake and is the company's third largest investor, frequently has launched boardroom battles to drive share price improvement change at targeted companies. If Singer seeks to do so at Hess he will need to submit director candidates by March 9, according to the company's proxy material.
The upcoming battle comes after Hess and Elliott came to a settlement in 2013 that required Hess to give up his chairman position and added some director candidates nominated by the activist hedge fund. It also helped drive the sale of some assets. For example, Elliott nominees Rodney Chase, a former deputy group chief at BP, and David McManus, an ex-VP at Pioneer Natural Resources, are currently on the Hess board. A key source of concern: Hess shares are down about 31.5% year-to-date.
For more coverage like this, sign up for the Activist Daily.
More of What's Trending on TheStreet: