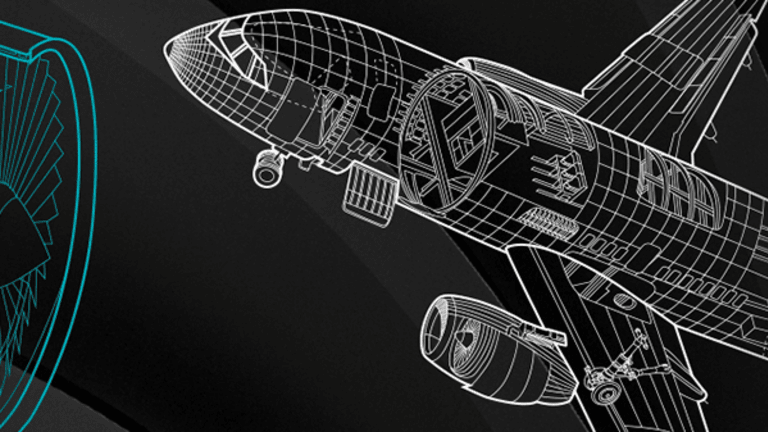 A heated director-election battle between Arconic (ARNC) - Get Arconic, Inc. Report and Elliott Management's Paul Singer has a much better chance at settling in advance of an annual meeting in May now that the aerospace part company's embattled chief executive, Klaus Kleinfeld, has resigned.
A settlement would mean more Elliott-backed directors on Arconic's board - the activist is seeking to install four directors as part of its share-price improving efforts. Arconic on Monday offered to nominate two of Elliott's directors. However, the two sides appear to be squabbling over whether to set up an operations committee proposed by Elliott. They also can't yet agree on the number of directors the activist fund would have on a CEO search committee—Singer wants three of five members of this panel. 
However, recommendations expected to be issued as soon as this week by two influential proxy advisory firms—Institutional Shareholder Services and Glass Lewis—will play a significant role in what happens next. Glass Lewis could distribute its report as early as Tuesday.
Prospects for a settlement were much dimmer when Elliott launched its public campaign and proxy contest on Jan. 31. That's because a core goal of the activist fund was to remove Kleinfeld and replace him with their chosen successor, former Sprint AeroSystems Inc.'s (SPR) CEO Larry Lawson. When activists launch campaigns to oust CEOs settlements, don't frequently occur.
However, Kleinfeld resignation from Arconic on April 17 makes a settlement more likely. Kleinfeld stepped down after he sent an unauthorized letter to Elliott Management that the company's board said demonstrated poor judgment.
The letter suggests that Singer made "colorful memories" that have "the high potential to become lastingly legendary," including singing classic show tune "Singing in the Rain" in a fountain.
The activist fund said that it planned to continue its campaign even after Kleinfeld's departure, arguing that a string of governance failures at the company means its board needs a significant turnover. The fight now continues over who will be the new CEO - someone the company picks or Elliott's candidate.
"It looks pretty likely that Elliott has paved the path to more board members and the CEO of their choosing," said Matthew Miller, equity analyst at CFRA Research in Denver. "I think that bringing in Lawson will be a positive catalyst for the stock. If they [Elliott] are successful the company will have a better focus on secular growth."
Institutional and retail investors - who represent 30% of outstanding shares - will be watching the results of Arconic's first quarter 2017 results, set to be released Tuesday.
Settlements are more likely when a CEO who was the target of a campaign is no longer heading the company. A move by ISS and Glass Lewis to back some, but not all, of Elliott's four director candidate slate, could also drive both sides to a settlement agreement.
And it is likely that ISS and Glass Lewis will still raise concerns with some of Arconic's incumbent board and back some if not all of Elliott Management's slate. The proxy advisory firms are very influential among institutional investors. Both companies aren't likely to view favorably an agreement Arconic set up with private equity firm Oak Hill Capital Partners that Elliott described as vote buying. The two advisory firms also are expected to take issue with a so-called "poison put" mechanism Arconic set up that would require $500 million of liabilities to come due upon a change in control.  ISS declined to comment.
"It is pretty clear that leading up to this Elliott Management had some pretty fair points about lack of independence of the board," CFRA's Miller said. "There are other board members who lack independence."
A person familiar with the situation noted that Arconic is meeting with ISS today. He suggested that it is likely that Arconic didn't disclose either governance issue with ISS and Glass Lewis in advance of the contest, which indicates that the two advisory firms will likely back at least some of the activist candidates.
The installation of two or three Elliott nominees, for example, could have a significant impact on who the company picks as its next CEO even though the aerospace parts maker has a 13-person board. That's partly because three of Arconic's current directors had previously been installed as part of a settlement with the activist fund. So even if Elliott doesn't control a majority of the board it would still wield significant influence.
Also, Elliott-backed directors could get critical Arconic board subcommittee assignments in a settlement that might otherwise not be granted in a contest that goes the distance.
A lot will depend on David Hess, a director who joined Arconic's board in March that has come in as interim CEO upon Kleinfeld's departure. Hess served as President of Pratt & Whitney from 2009 to 2014, where he oversaw the company's design and manufacturing of aircraft engines.
Institutional investors often prefer to give deference to a company's board to pick its next CEO. However, already 22% of Arconic's shares have come out in support of Elliott, including Orbis Investment Management Ltd., which owns a 3.9% stake. First Pacific, a 4.6% holder, and Arconic's fourth-largest owner told Bloomberg that all long-serving directors should be removed.
Arconic's large retail base is a key voting faction and will represent be a key deciding factor, along with big institutional investors such as BlackRock Fund Advisers and Vanguard Group who may not have decided how they will vote yet.
But watch for ISS and Glass Lewis to tip the scale, most likely towards Elliott's side.