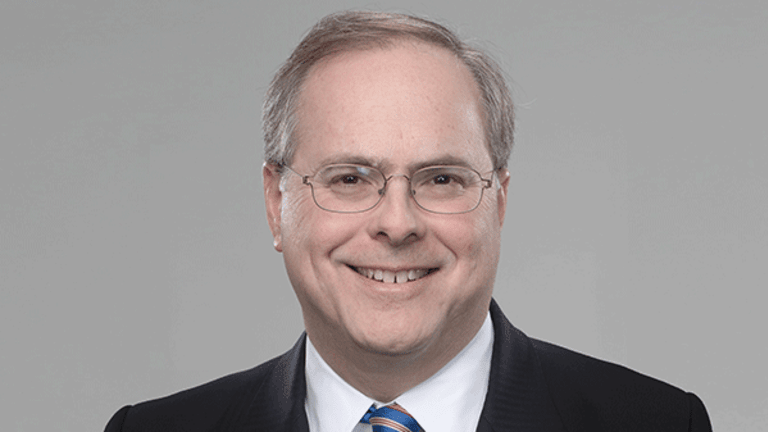 Simpson Thacher's Klein Balances Big Deals and Great Films
M&A co-head Alan Klein advises ChemChina, Microsoft, ADT and Tyco and sneaks in a few movies on the side.
Alan Klein is the chairman of the board of trustees at the Film Forum in New York, but he didn't have as much time as he might have liked to catch art house movies last year. Instead, Klein, the co-head of M&A at Simpson Thacher & Bartlett, was the lead lawyer for companies in four of 2016's largest deals, the largest and most complicated of which is still pending.
Klein is advising China National Chemical on its $43 billion agreement to buy Syngenta (SYT) . ChemChina came in as a white knight as the Basel, Switzerland-based agribusiness giant was fending off an unwanted approach from St. Louis-based rival Monsanto (MON) and signed up with Syngenta on Feb. 3. Not only was there "a lot of delicacy about ChemChina's coming on the scene," Klein said; the deal is the largest outbound Chinese acquisition ever and involves significant legal complexity. Klein credited a number of his partners for playing key roles on the deal, especially Shaolin Luo in Beijing, who has a strong relationship with the client.
Syngenta is incorporated in Switzerland, but its shares are listed in Zurich and on the NYSE, so the companies had to match up Swiss takeover law and the U.S. tender offer rules, which Klein and his partner Chris May focused on. Simpson's Peter Thomas helped ChemChina win CFIUS approval for the deal in August, and the companies are still in the process of obtaining antitrust and competition approval in more than 20 countries, a process led by Simpson's David Vann and Peter Guryan. Because Syngenta is a European company, ChemChina needed to arrange funds certain financing, which included negotiating a $50 billion credit line, a task tackled by Sinead O'Shea in Simpson's London office.
Syngenta Chief Executive Erik Fyrwald said on Jan. 16 that he expects the deal to close in the "not too distant future."
Closer to home, Klein and partner Anthony Vernace represented longtime client Microsoft (MSFT) - Get Free Report in its $26.2 billion acquisition of LinkedIn (LNKD) , which was also rumored to be talking to Salesforce.com. The competition meant that LinkedIn "was trying to navigate confidentiality obligations they had with the other bidder and exclusivity obligations they had with Microsoft. In terms of deal tactics and negotiating and bidding tactics, it was kind of a high wire act," Klein said. LinkedIn has two classes of stock, which created "fiduciary issues that LinkedIn had to sort out." The deal closed last month.
In 2012, Klein represented Tyco International when it split into three companies, one of which, the flow-control business, was merged with Pentair (PNR) - Get Free Report . The two survivors continued to send work to him after the split. Klein helped ADT (ADT) - Get Free Report when it added activist Keith Meister of Corvex Management to their board in 2012, then represented the company on its $520 million purchase of Reliance Protection in 2014 and on its $12.3 billion sale to Apollo Global Management (APO) - Get Free Report along with Simpson's Vernace, a deal announced last February and which closed in May.
"Apollo gets a lot of credit for being able to pull its financing together in a reasonably tough environment at that point," Klein says.
He and Simpson's Elizabeth Cooper advised Tyco on its $18 billion merger with Johnson Controls, a deal announced Jan. 25, 2016, and closed in September. As part of the deal, Johnson Controls reincorporated in Ireland, and Klein noted that the deal was the last big inversion announced before the Department of the Treasury issued regulations aimed at curbing deals in which U.S. companies reincorporate overseas.
The possibility of such a change loomed over the negotiations between Tyco and Johnson Controls, and, Klein said, "We were very focused when we were negotiating the deal that the transaction would not easily disappear if the inversion tax rules were to change. We successfully negotiated that a change in the IRS rules regarding inversions wouldn't in and of themselves enable Johnson Controls to get out of the deal." He added that the terms of the deal included "a bespoke set of agreements around governance transition from one CEO to the next," with Johnson CEO Alex Molinaroli heading the combined Johnson Controls International through March 2018, when Tyco CEO George Oliver becoming CEO after being president and chief operating officer of the combined company.
During the first-half frenzy, Klein said he was able to sneak down to SoHo to see Son of Saul at the Film Forum, which went on to win the Oscar for best foreign film. He says he also enjoyed seeing the Coen Brothers' movie Blood Simple last summer--Joel Coen is a trustee at the Film Forum--and is excited about Panique, a 1947 French thriller that's just opened.
Action Alerts PLUS, which Cramer co-manages as a charitable trust, has no positions in the stocks mentioned.