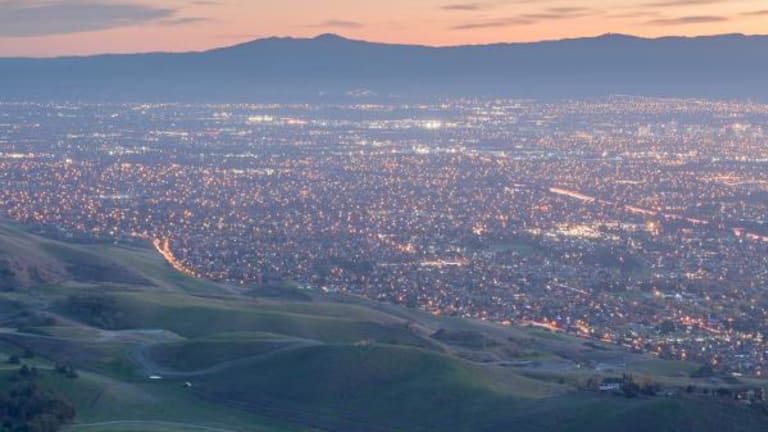 Silicon Valley DNA vs. NDAs
Waymo's suit against Uber reflects the broader battle over IP and trade secrets that is breaking out through the tech industry.
When Uber bought self-driving truck developer Otto for $680 million less than a year ago, the ride-sharing company proclaimed in a blog post that it had created a "dream team."
Uber hailed the arrival of Otto founder Anthony Levandowski. "Anthony is one of the world's leading autonomous engineers: his first invention, a self-driving motorcycle called Ghostrider, is now in the Smithsonian," Uber gushed. Levandowski had developed autonomous car technology for Alphabet's (GOOGL) - Get Alphabet Inc. Class A Report self-driving car unit, now known as Waymo. "Just as important, Anthony is a prolific entrepreneur with a real sense of urgency."
The sense of urgency has only increased, though not in the way Uber expected.
Levandowski is at the center of trade secrets litigation that Waymo brought against Uber, accusing the engineer of stealing 14,000 documents on his way out the door when he left to found Otto in January 2016.
Former trophy hire Levandowski has until the end of the month to provide Alphabet's Waymo with documents that he allegedly downloaded or face termination from Uber, as per a May 15 letter from General Counsel. Judge William Alsup, who is hearing Waymo's suit in the U.S. District Court for the Northern District of California in San Francisco, mandated the return of the files.
While the dispute between Waymo and Uber is dramatic and riveting, it is not unique. Augmented reality company Oculus, which Facebook (FB) - Get Meta Platforms Inc. Class A Report acquired for $2 billion in 2014, drew similar accusations from Zenimax. Tesla (TSLA) - Get Tesla Inc Report recently sued a former program manager of its Autopilot advanced driver assistance system unit for breach of contract. Complicating matters in Silicon Valley, California does not recognize non-compete clauses that could block employees in other regions from hopping to a rival with prized intellectual property.
Self-driving cars, augmented reality and other technology are more than a hotbed for new products. They represent new platforms for computing and mobile communications and have attracted companies such as Alphabet, Facebook and Apple (AAPL) - Get Apple Inc. Report . 
"Whenever you have a lot of money behind technology that is groundbreaking, you face the fact that the market is going to compete for that same brass ring," said Michael Brophy, a partner from the law firm Withers Bergman, regarding the massive valuations and the disputes that have arisen.
Increasingly, the value resides in IP. As money chases tech, the elite engineers who drive innovation are prized commodities, as Uber's blog post on Levandowski reflects.
The mobility of the brains behind the intellectual property is part of Silicon Valley's DNA and can clash with the legal strategies that companies use to protect their IP.
"The value that these companies bring is really about their people and their capacity to innovate and maintain their edge," said University of San Diego law professor Orly Lobel, who said that "brain circulation" of tech's brightest is not just good for employees—it is a necessary part of Silicon Valley's culture. Tech groups want to keep their IP and the minds that create it, but may face a goose-and-golden-egg scenario if they try to prevent worker mobility.
Waymo and Zenimax alleged trade secrets violations in their efforts to block the loss of IP.
To defend against the loss of trade secrets, a company would have to demonstrate that it had internal systems and controls to keep its IP private. 
"One of the fastest ways you can lose a trade secrets case is if the defendant can show you didn't take steps to protect your information," Brophy said. "If you treated [trade secrets] like they were gold and kept them under lock and key, and have handbooks that talked about security to show that you treated it internally as a valuable resource, the defense won't be able to poke holes in your case."
Waymo charges that Levandowski installed special software on a company laptop to access the company's design server, and then downloaded 9.7 GB of "highly confidential files and trade secrets, including blueprints, design files and testing documentation."
Gamemaker Zenimax argued that software unit technical director John Carmack downloaded "thousands of documents" after he left the company for Oculus in August 2013, less than a year before Facebook bought the virtual reality startup for $2 billion. Zenimax said it "invested tens of millions" over "many years" to develop the technology that Carmack downloaded onto a USB drive.
Zenimax prevailed, and a jury ruled that Facebook had to pay $500 million.
Even if a company can not prove that an employee stole trade secrets, but can show a breach of agreement if the person poached employees or clients or broke confidence, it may be able to conduct discovery.
"That simple breach of agreement may give you the foothold to find out if there are even more violations than you are aware of," Brophy said.
"That's what you're seeing with Google and Uber, is the fight over what does Google [or Google's lawyers] get to see in Uber's platform based on the evidence before the judge," the lawyer said. Often in trade secret cases, he added the most sensitive of information may be provided for "attorneys' eyes only" to prevent disclosure to a rival.
Companies have a tendency to "overclaim" the amount of secret information an employee had access to, University of San Diego professor Lobel said.
"The responsibility of the courts is really to understand what is a trade secret, how do you define it, what is information that is not commonly known in the industry that a company has made reasonable efforts to keep it secret," Lobel said.
Property such as customer lists should not be considered a trade secret, she suggested.
"With technology that is really sophisticated leaps in AI or self-driving cars, if there is evidence of a real taking of data or scientific methods or ideas that is really kept under wraps, then sure that should be an easy case for a court to say 'injunction,'" Lobel added.
Patents also offer protection for intellectual property, though the 2014 Supreme Court ruling in Alice Corp. v. CLS Bank International made obtaining patents for software and business methods a little murkier.
"Companies are not very confident even if they are granted a patent, because that can be invalidated later on," Lobel said. "Before that, they are not confident they will get a patent when it has to do with either business methods or software," she said.
Tesla charged Sterling Anderson, the former program manager of its advanced driver assistance technology team, with breach of contract and loyalty of duty in California Superior Court in Santa Clara County earlier this year. Anderson's partner, Chris Urmson, the former technical lead of Google's self-driving car program, was a co-defendant.
Tesla alleged that Anderson transferred "hundreds of gigabytes of Tesla confidential and proprietary information," attempting to poach a dozen engineers in violation of a non-solicitation agreement, "doctoring and destroying evidence in an effort to cover his tracks," in pleadings.
Lawyers for Elon Musk's electric car manufacturer told the court that the heated M&A market for smart-car technology is a contributing factor.
"In their zeal to play catch-up, traditional automakers have created a get-rich-quick environment," Tesla counsel stated in pleadings. "Small teams of programmers with little more than demoware have been bought for as much as a billion dollars," they continued, citing General Motor's (GM) - Get General Motors Company Report purchase of 40-person outfit Cruise Automation for nearly $1 billion in July 2016 and Uber's purchase of 7-month-old startup Otto for $680 million in August 2016.
Outside of California, non-compete agreements can prevent such moves.
In some venues, companies can also make use of the doctrine of inevitable disclosure to stop an employee from moving to a rival. As the name implies, the theory of inevitable disclosure argues that in some cases an employee could not help but disclose proprietary information.
IBM (IBM) - Get International Business Machines Corporation Report won a preliminary injunction on such grounds in 2008, blocking server executive Mark Papermaster from going to Apple to run the iPod and iPhone businesses.
"IBM's intellectual property is its most valuable asset, and, in this case, Papermaster is a 'top expert' in one of IBM's key areas of technical know-how," Judge Kenneth Karas of the Southern District of New York wrote.
Papermaster recalled just one instance in which he had competed directly against Apple, in the sale of servers to a university, in a declaration to the court. The IBMer, who had a non-compete clause, had access to sensitive strategic information, the judge observed. "Because Mr. Papermaster has been inculcated with some of IBM's most sensitive and closely guarded technical and strategic secrets, it is no great leap for the court to find that [IBM] has met its burden," Karas wrote.
The parties ultimately settled in 2009, though Papermaster left Apple the next year.
California is the epicenter for valuable IP, even though it does not recognize non-competes or inevitable disclosure, as University of San Diego professor Lobel observed.
Companies in the state benefit from trade secret law, patent law and non-disclosure agreements. The technology industry benefits from the movement of people and ideas.
"My argument has always been: Sure, we need IP and we need some protections and some defenses over the knowledge that especially the key executives and high-skilled employees that are privy to sensitive and valuable information have," she said.  
But, Lobel added, "If we are using the biggest stick of not allowing someone to move, then we are doing more harm than good."
Editors' pick: Originally published May 19.
, which Cramer manages as a charitable trust, is long GOOGL, FB and AAPL.