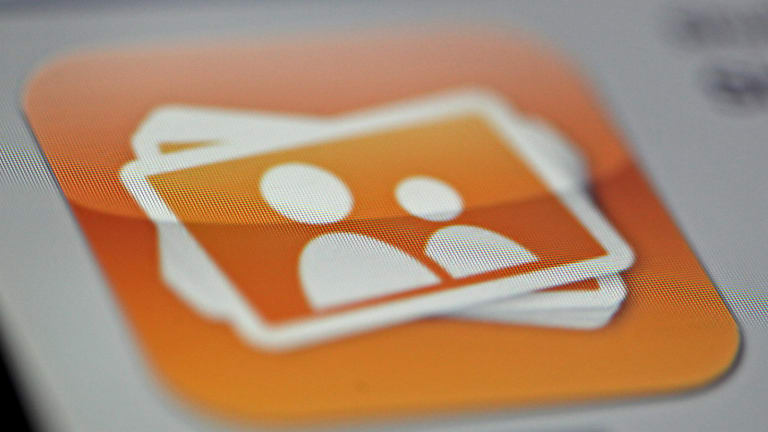 Shutterfly Shareholders' Rebuke of CEO Sets Stage for Proxy Fight
Marathon Partners only managed to install two of its three director candidates on Shutterfly's board last week. But the voting at Shutterfly's annual meeting was a stinging slap to management.
NEW YORK (The Deal) -- At first glance, Marathon Partners Equity Management scored only a partial victory last week when it installed two of three dissident director candidates onto Shutterfly's (SFLY) - Get Shutterfly, Inc. Report nine-person board. But a closer look at the results reveals that CEO Jeffrey Housenbold was barely re-elected at the same time that he and other executives received bruising negative votes on their compensation. The likely result: Major changes at the photo book and other photography services company.
Roughly 78% of voting shares at the company's June 12 annual meeting opposed the executive pay packages -- a larger negative pay vote than any U.S. company execs received in 2014 (Chipotle Mexican Grill (CMG) - Get Chipotle Mexican Grill, Inc. Report had the dubious honor of the strongest vote against CEO pay in 2014 at 77%). That's up from a similarly harsh negative vote of roughly 50% in 2014, 45% in 2013 and 36% in 2012.
This year, the two big proxy advisory firms, Institutional Shareholder Services and Glass Lewis & Co., found significant issues with Shutterfly's executive pay. Glass Lewis gave Shutterfly an "F" grade "for having paid significantly more than its peers while the company's performance was undistinguished.
Meanwhile, the two dissident candidates elected to the board are expected to focus on share price improvement: one is Marathon's founder and managing member, Mario Cibelli, who previously worked for well-known insurgent fund manager Mario Gabelli. Cibelli took his campaign at Shutterfly public in July 2014 after months of private conversations, and followed it up with a September letter saying he would back a deal at a fair value. Marathon has been a shareholder for roughly seven years, according to a person familiar with the activist.
Shutterfly reportedly hired an investment bank last year to consider a possible sale of the company for $50 a share or $2 billion. In May, it said the company held a "robust" sale process last year and that it would continue to consider "strategic transactions." A Shutterfly spokesman did not return calls for comment.
Analysts at Cowen & Co. in April said their "upside scenario" for the company was either that it acquires a major competitor at a reasonable valuation or is itself acquired. Now on the board, Cibelli may agitate from the inside for a sale while opposing efforts to make further acquisitions. Marathon, founded in 2001, has launched five activist campaigns so far, including its battle against the online photography services company.
With a $1.7 billion market capitalization, Shutterfly's stock has stagnated lately -- its shares traded midday Wednesday at roughly $47.08 after jumping up by nearly a $1 a share upon news of the Marathon election. On Friday morning, shares were trading at around $47.50.
Cibelli has pressured Shutterfly to focus its compensation on shareholder-friendly metrics such as earnings per share and free cash flow rather than revenue and EBITDA growth. He has already raised concerns with the company's compensation subcommittee chairman, Nancy Schoendorf, who will stand for election next year along with another member of the compensation panel.
The dissident's focus on Schoendorf involves her small stake and "holdover" position on the board even though Mohr Davidow Ventures, a venture capital firm that employs her, exited its Shutterfly investment by 2008. James White, another management-backed director, was ousted this year after Cibelli argued that he has remained on the board after his firm -- Sutter Hill Ventures -- exited its Shutterfly investment four years ago.
Without substantial stakes in the company, Cibelli argues, neither White nor Schoendorf can provide adequate oversight -- an argument that likely resonated with investors. White's departure may also be part of a larger trend of activists seeking to oust "deadwood" directors who stick around even though their companies have exited positions: An activist campaign at Tempur Sealy International (TPX) - Get Tempur Sealy International Inc Report succeeded at ousting two directors last month after the insurgent insisted that they weren't adequately overseeing the mattress company, partly, because the private equity firms that employed them exited their positions years earlier.
Shortly before the annual meeting, Shutterfly removed a proposal to make changes to its executive equity incentive plan. Why? An attorney familiar with Marathon suggested that it was to avoid the embarrassment of a strong negative vote.
Should executive pay practices not improve -- or no sale be forthcoming -- watch for Marathon or another dissident investor to take action, possibly including a proxy contest, in 2016. Ancora Advisors, another activist fund, owns a small stake and sent a letter in May urging investors to back Marathon's slate. On Thursday Ancora stepped up its agitation and sent another letter, this time urging Shutterfly to appoint one of the new dissident directors to its compensation committee.
To satisfy the insurgents, Shutterfly will have to reform its compensation plans, improve its share price or sell itself. Otherwise Housenbold may find himself wistfully flipping through the pages of a photo album with images from happier times.
This article was originally published at 3:33 p.m., ET, June 18, 2015, on The Deal.