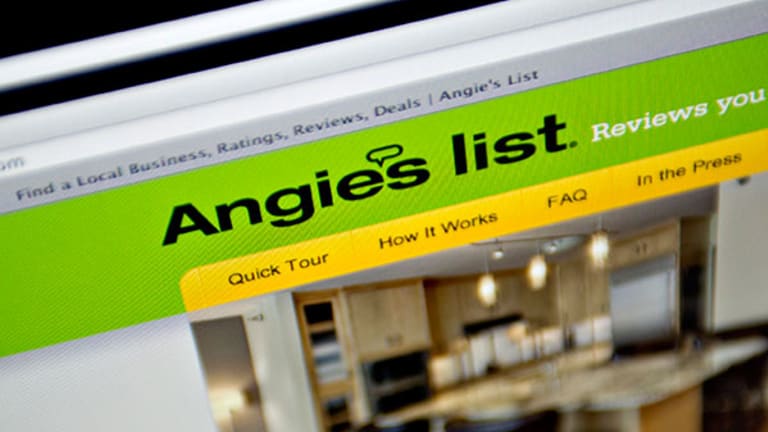 Settlement Talk Deadline Looms for Angie's List
The Internet company has been holding settlement talks with TCS Capital Management since December, but caught the attention of Vajra Management last week.
As the deadline for director nominations looms at Angie's List (ANGI) - Get Angi Inc Class A Report , the Internet company continues to talk settlement with a dissident investor but may see other activists pressure it, according to people familiar with the situation.
The online home services company is having settlement talks with TCS Capital Management as next month's deadline for board director nomination approaches, said a source close to the situation who asked for anonymit.
The Deal reported in December that Angie's List had started preliminary conversations with TCS Capital Management about potentially adding a minority slate of dissident directors to the board. The New York-based activist has proposed adding four new members to the firm's nine-member board.
The source further characterized these discussions as "fluid." Still, a proxy fight isn't out of the picture and the dissident has until March 11 to submit its nomination slate, this person said, adding that other activist funds are circling around Angie's List.
Vajra Asset Management disclosed its 9.1% stake in the Indianapolis-based company on Feb. 22 and said it might consider having talks with the management about exploring strategic alternatives and other issues.
In doing so, Vajra added a voice of support to TCS Capital that has been pushing for a sale of Angie's List for over six months. Vajra and TCS Capital together own about 18.7% of Angie's List. 
TCS Capital Management launched its campaign at Angie's List in July, revealing it planned to hold conversations with the company about exploring a potential sale. Industry sources said then that Angie's List had been struggling with its turnaround efforts, but that it could still garner interest with its strong brand name from a long list of strategics such as IAC/InterActiveCorp.'s (IACI) HomeAdvisor, Groupon (GRPN) - Get Groupon, Inc. Report and Priceline (PCLN) , among others.
The activist came back in October by proposing a tax-free merger between Angie's List and HomeAdvisor.
The following month, Barry Diller's IAC made a public bid valuing Angie's List at $8.75 per share, or $512 million based on the target's 58.52 million outstanding shares. Angie's list's board unanimously rejected the proposal, which sources said was unlikely IAC's best and final offer, following consultation with Bank of America Merrill Lynch and Sidley Austin.
Sources familiar with the company's thinking previously said Angie's List is serious about prioritizing a growth plan that the company first revealed in September and wants to give its new CEO, Scott Durchslag, a chance to execute his plans. At the same time, IAC historically hasn't overpaid for its assets and is unlikely to shell out more than $11 per share, or about $640 million, for the target, sources said.

The fact that the two activists each have a large stake as well as the ability to nominate a slate -- then potentially gain traction -- ups pressure on Angie's List to negotiate a deal, said another source familiar with the situation, who spoke on condition of anonymity.
"We do believe that IAC has a strong interest, and it's a strategic interest. We don't think that goes away because you have a quarter or two of disappointing results," said Cowen & Co. analyst Kevin Kopelman via phone, acknowledging that the IAC offer essentially forces Angie's List to implement changes quickly.
"There's almost a reverse psychology," Kopelman said, adding that if the financial results are disappointing, Angie's List could theoretically come to the negotiating table with IAC faster.
Meanwhile, Angie's List is holding its first-ever analyst day since going public, on Thursday, which company followers hope provide more color about its long-term vision. Shares of Angie's List closed at $9.23 Monday.
Officials with Angie's List and IAC did not return requests for comment Monday.