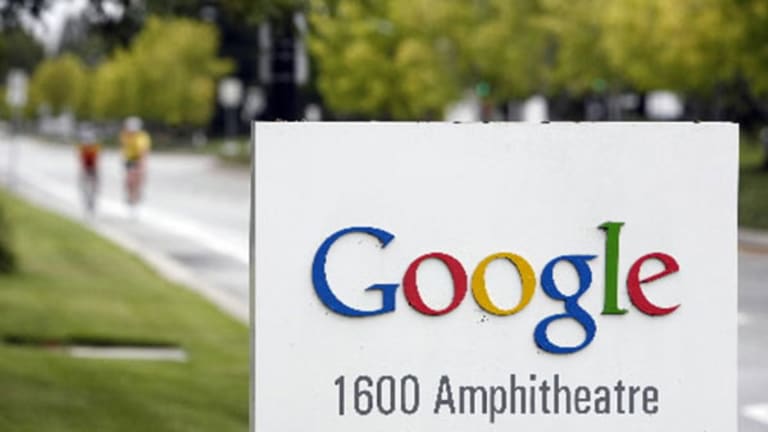 Sense of the Markets: Hot Air in Google's SpaceX Investment
Google's investment in SpaceX comes as the space exploration company's founder toys with the notion of creating a constellation of satellites that can transmit local and long-distance Internet traffic.
NEW YORK ( TheDeal) –Perhaps the most important point to make about a plan by Google (GOOG) and Elon Musk's Space Exploration Technologies to use satellites to bring high-speed Internet access to all is that if not for the people involved, a lot of rocket scientists' eyes would be rolling.
Google on Jan. 20 joined with FMR's Fidelity to invest $1 billion in privately held SpaceX. The companies provided few specifics about what is planned, but the investment came just days after Musk outlined plans to build a constellation of satellites capable of transmitting long-distance and local Internet traffic.
Google has long dabbled in startups that could one day broadcast Internet access — and Google ads — to all. The company in 2013 launched Project Loon to test hot air balloons floating in the upper atmosphere, and last year bought dronemaker Titan Aerospace for an undisclosed sum.
Using satellites to deliver high-speed Internet is not a new idea, but it is fraught with challenges that led to a wave of bankruptcies in the 1990s. Google this month requested regulatory approval to use a new band of spectrum to deliver signals, a move that if approved would ease one worry. But two decades after initial attempts, logistical and technical hurdles remain.
Aerospace sources said that the lightweight, inexpensive satellites SpaceX seemingly wants to build have significant limitations, including a lack of on-board propulsion needed to prolong satellite life and improve performance. The company would also need to secure operating rights in individual countries, a process that could take a decade.
Even with those smaller, more efficient satellites, the project would likely cost upward of $5 billion to get up and running.
"Given his success (against all odds) with Tesla and SpaceX, we are hesitant to discount the reveries of Elon Musk, regardless of how audacious or improbable," Raymond James & Associates analyst Chris Quilty wrote earlier this week. That said, the efforts should "have no near-term impact on our satellite & space universe."
SpaceX's plans in the longer term could interfere with WorldVu Satellites, a Stuart, Fla.-based startup with a similar plan and backing from Qualcomm (QCOM) and Richard Branson's Virgin Group. Quilty also noted that the revenue and experience both SpaceX and Branson's Virgin Galactic figure to gain from launching these satellites would give those companies more scale to compete with the likes of Orbital Sciences (ORB) and United Launch Alliance, a joint venture of Lockheed Martin (LMT) and Boeing (BA) .
A successful build-out could also limit the growth avenues for existing satellite services providers including Intelsat.
But a successful build-out remains a big if. A source with decades of experience working at an existing satellite services provider predicted Thursday that the Google-SpaceX venture, and others like it, would never be a commercial success and is unlikely to even be built to the plans being discussed.
"There are better ways to deliver broadband to customers who can afford it, and not enough foreseeable revenue to be gained from building satellites to serve areas that can't afford it," the source said. "They'll connect the world eventually, but I don't think it will be via space."