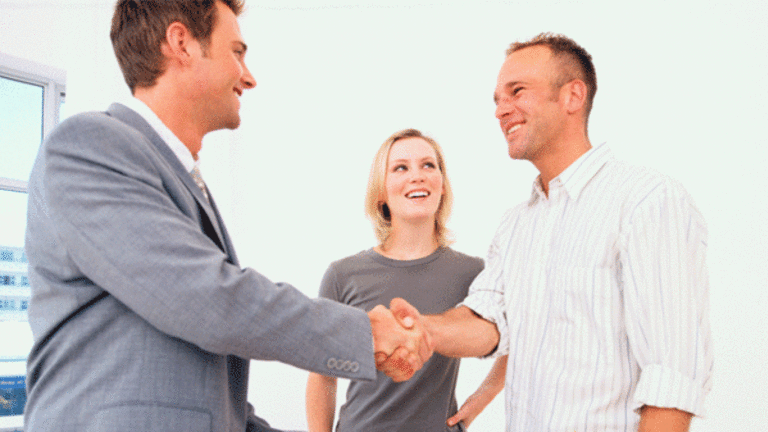 Publish date:
Sellers Backs Away from Selling His Premier Stake
All the owner of a 31% stake in the exhibitions company said is that Armada Group GP didn't meet all of the conditions for closing a deal for his holding.
All the owner of a 31% stake in the exhibitions company said is that Armada Group GP didn't meet all of the conditions for closing a deal for his holding.
Premier Exhibitions Inc. (PRXI) chairman Mark A. Sellers is no longer selling his 31% stake to Armada Group GP Inc. as previously announced, leaving some wondering whether the shareholder is steering towards a more transformative deal for the exhibitions company best known for assets associated with the RMS Titanic shipwreck.
"I don't think [the busted deal] impacts the sale of the Titanic assets at all," said activist investor Andrew Shapiro, portfolio manager and president of Lawndale Capital Management LLC, which holds a less than 5% stake in the Atlanta-based organizer of traveling exhibitions. "Sellers is most eager for the Titanic assets to be monetized."
Sellers, president of Northbrook, Ill., investment management firm Sellers Capital LLC, announced on Oct. 22 that he had reached an agreement on Oct. 15 to unload his approximately 15.4 million shares to Armada Group, a Palm Bay, Fla.-based investment firm led by George Wight, for about $16.2 million.
But in a Nov. 25 13D filing with the Securities and Exchange Commission, Sellers states that the buyer had not met all of the closing conditions as of Nov. 20, and that by Nov. 25, Sellers concluded that Armada Group didn't plan on fulfilling the necessary obligations.
Sellers declined comment Tuesday.
While Sellers provides minimal explanation for why the deal didn't close, the shareholder hints that an alternative solution to achieving monetization of his shares will be pursued.
"The Reporting Persons are exploring their options with respect to enforcing the terms of the Agreement and/or obtaining suitable remedies for the Buyer's failure to satisfy the Closing Conditions," Sellers states in the filing.
If anything, there's a possibility that the impasse on the sale is tied to a potentially higher value offer pending for the whole company or its Titanic unit, Lawndale's Shapiro suggested.
It was only on Oct. 14 that Premier Exhibitions announced that the artifacts relating to its Titanic subsidiary — assets which it has been trying to sell for 35 months or so — had been appraised at more than $218 million by Richard-Raymond Alasko and Jacob Fish at Alasko Co., a Chicago business consulting services firm.
Sellers would have more to gain should a buyer exist for RMS Titanic or all of Premier, as opposed to his original plans to sell the firm's shares for $16.2 million, or about $1.05 a share, despite that representing a 44% premium over Premier's closing share price of 73 cents on Oct. 14, the day before an agreement was reached, Shapiro explained.
The busted deal also means that the previously agreed-upon changes relating to the composition of Premier Exhibition's board of directors will no longer be executed. The agreement had called for the resignation of Sellers as a director and the appointment of three new members, two of which were required to be independent under the pact.
While investors are left speculating as to why the transaction wasn't completed, Premier Exhibitions continues to work with JPMorgan & Chase Co.'s John Richert as it looks to monetize RMS Titanic.
Premier executive chairman and former CEO, Samuel S. Weiser, said in a phone interview in October that interested parties include strategic buyers, financial buyers and benefactors of museums.
Weiser, who didn't return calls on Tuesday, announced his resignation from the company as its CEO on June 20. Premier CFO and COO Michael Little is serving as interim chief executive.
Premier first launched a process on Jan. 12, 2012, to sell the Titanic subsidiary, which is comprised of artifacts recovered and conserved from eight exhibitions to the Titanic wreck site, the last of which took place in the summer of 2010 and is not accounted for in the latest appraisal.
Despite the initial process leading to exclusive negotiations with a group of individuals that intended to pay $189 million for the stock of RMS Titanic, a deal ultimately ran aground for reasons that remain unknown.
In addition to all Titanic-related assets, Premier is comprised of museum-like touring exhibitions that include "Bodies: The Exhibition," "Real Pirates," "The Discovery of King Tut" and "Pompeii: The Exhibition."
Next spring the company plans to debut its newest exhibition relating to the National Broadcasting Co.'s "Saturday Night Live" franchise. The exhibition will be located at 417 Fifth Ave. in Manhattan.
Shares of Premier, trading on the Nasdaq as PRXI, retreated about 6% to 64 cents in midday trading Tuesday, giving it a market capitalization of about $31.5 million.