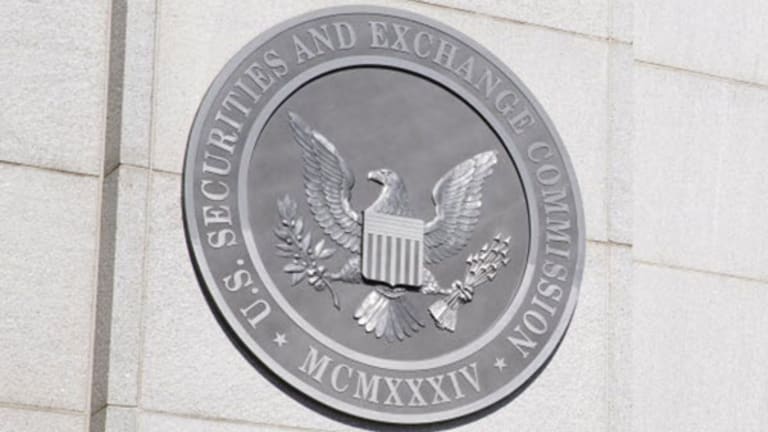 SEC Takes On Ironridge Global Partners Over Deals Based on Buying Microcap Bills From Creditors
Ironridge is one of about a half-dozen companies that are following a strategy to invest in microcap firms.
NEW YORK ( TheDeal) --In April 2014, Ironridge Global Partners managing director John Kirkland told The Deal that he had heard rumors the Securities and Exchange Commission was investigating firms pursuing a similar business strategy to Ironridge.
The San Francisco-based firm was marketing a financing program that allowed struggling microcap companies to issue stock to satisfy trade claims and other liabilities.
Ironridge Global IV's sales of shares of the 28 companies typically drove down their share prices, but increased the number of shares that the fund received, SEC staff claims. That's because LIFE transactions were structured with a price protection formula. Essentially, Ironwood locked in a discount no matter what price the stock might rise or fall to.
Moreover, the agreements sometimes dictated that more shares be issued if the share price fell. Deals with such terms are sometimes referred to in microcap circles as death spiral financing.
In some cases, Ironridge principals directed the management of microcap companies or transfer agents to release more shares under the price protection formulas, according to the SEC action.
Kirkland told The Deal last year that Ironridge only engaged in transactions where both the microcap company and the creditor agreed to proceed.
"We only do consensual deals," he said. "We're the Warren Buffett of microcap financing."
Deals that Ironwood participated in include a $1.12 million investment in High Plains Gas, a $2.5 million investment in East Coast Diversified  (ECDC) , $2.2 million in Rapid Fire Marketing (RFMK) and $1.27 million in Jammin Java (JAMN) , a coffee company associated with the family of the late reggae singer Bob Marley.
Critics of the Section 3(a)(10) financing structure argue that Ironridge and other practitioners are not only hurting the companies being financed, but are doing so in a manner where Ironridge profits while bearing almost no risk.
The strategy arguably competes with PIPE financing, which is governed by the SEC's Rule 144. Accredited investors in PIPE transactions are required to hold their shares until certain conditions are met. They typically must hold the shares for at least six months before they can be sold into public markets.
Unregistered shares issued under Section 3(a)(10), by contrast, can be sold into the market as soon as they are received.
Kirkland defended Ironridge from critics last year, saying that the firm held most of the stock it received as longer-term investments.
Steve Winters, a principal with San Diego-based PIPE investor Gemini Strategies, said he wasn't surprised that the SEC took action against Ironridge. He and other critics also argue that using the courts to approve Section 3(a)(10) transactions as an investment strategy is an improper use of the legal system.
"There are many people who thought that this was an inappropriate use of the court's time and resources," Winters said.
The Ironridge principal said SEC staff had no complaint about the way the company used Section 3(a)(10) or how the deals were approved.
"It was cordial with the SEC, or as cordial as it can be with a regulator," the principal said. "Their only complaint with us is that they believe since we do so many deals, we should be a broker-dealer. We disagree, and we will wait to see what the administrative judges says. If they say we have to be a broker-dealer, we will go ahead and become one."
The Ironridge principal said that the costs and advantages of becoming a broker-dealer have been debated internally at the firm.
"We have been on the fence at times about it," the principal said. "All of us come from a securities background, and the reason we have not done it before is that, frankly, it is a pain in the ass. There is more and more regulation and it could be more complicated with our other business where we do registered deals, and we would have underwriter liability."

Read more from: