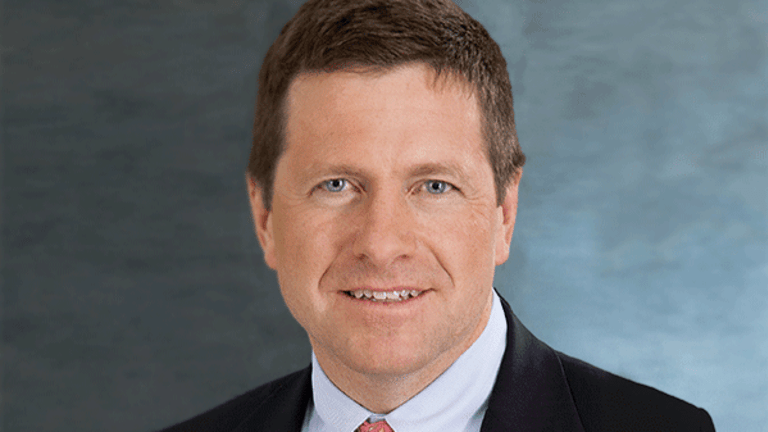 SEC's Clayton Takes Hard Line on Activist Shareholder Proposal
The recently installed agency chief raised concerns about investor proposals and shareholder advisory firms, all of which suggests restrictions on the voice of investors are coming next.
Recently installed Securities and Exchange Commission Chairman Jay Clayton on Wednesday suggested that the agency will take a closer look at the growth of activist investor shareholder proposals, arguing that there was a cost quiet investors pay to cover the idiosyncratic interests of others.
"It is very important to ask ourselves how much of a cost there is," Clayton said at an event at the U.S. Chamber of Commerce. "We have to ask ourselves, 'how much costs should the quiet shareholder, the ordinary shareholder, bear for idiosyncratic interests of other [investors]."
At issue is an SEC rule that allows a shareholder to submit a non-binding proposal when they own $2000 or more worth of shares for one year. Corporations have been lobbying heavily to have the SEC cut back on the large numbers of proposals submitted every year at corporations, arguing that they add needless costs and often focus on frivolous matters.
"Any time there are deeply held views by a few people but it gets spread over to a lot of people you have a tendency to not look at who's bearing those costs," Clayton added.
The measures, usually submitted by activist public pension funds, typically fall into a few categories, including efforts to encourage companies to make changes focused on corporate governance improvements and initiatives focusing on environmental policies.  Thousands of shareholder proposals have been submitted at U.S. corporations over the years, many of which receive a majority vote of shareholders. Strong backing for some proposals year-over-year has helped push companies to remove anti-takeover protections, install more independent directors and even move to eliminate workplace discrimination.
Nevertheless, Republican SEC commissioner Michael Piwowar backed Clayton's comments, arguing that "special interest" investors are imposing costs on average main street investors. "We could do something on this on our own," Piwowar said to reporters at the U.S. Chamber, suggesting that no act of Congress was needed. "The chairman sets the agenda, but I'm going to be meeting with folks at public companies to talk about their experiences with proxy season."
Clayton's comments come as the lawmakers on Capitol Hill consider a measure attached to a financial deregulation bill, the Financial Choice Act, which if approved would effectively make it impossible for most if not all shareholder proponents to submit proposals.
In addition, the U.S. Chamber issued a paper Wednesday to coincide with Clayton's comments, seeking to cut down on the number of proposals submitted by activist public pension funds and other investors. The U.S. chamber's package of recommendations is less tough on shareholder proposals than the measure under consideration on Capitol Hill.
However, the measure already has backers of the current regime unnerved. A key provision in the U.S. Chamber's plan is to make it much more difficult for shareholders who have not received much support for their proposals to resubmit them at the company the following year. The current resubmission rule allows a company to exclude a shareholder proposal if it failed to receive the backing of 3% of shareholders if voted on once in the last five years. It also has various other triggers for prohibitions on resubmissions, including one that allows a company to exclude a resubmission if it received less than 10% three or more times in the last five years.
The Chamber urged the SEC to revisit a proposal introduced in 1997 under Clinton Administration chairman Arthur Levitt that would prohibit a shareholder proposal resubmission if it garnered less than 6% if voted on once in the past five years or less than 30% if voted on three or more times in the past five years.
The House bill would take the restrictions a step further by requiring activist shareholders seeking to submit proposals at publicly-traded U.S. corporations to hold 1% of their target company's shares for three years.
In addition, Clayton also suggested that the agency would take a tough look at the growing influence of shareholder advisory firms, predominantly Institutional Shareholder Services Inc. and Glass, Lewis & Co. LLC. Both ISS AND Glass Lewis make influential recommendations to institutional investors about M&A and for or against dissident director candidates nominated by activist fund managers. 
Clayton suggested that there has been an evolution over the years, with the result being that the proxy advisory firms have become much more influential. "We've now had that evolution and have some entities that have a fair amount of influence on governance of our public companies and as regulators, developments that have a substantial impact on our market is what we should look at," he said. 
It is possible that the SEC could impose new tougher rules on the advisers, such as requirements that they give companies a lengthy period to review preliminary recommendations before they are issued to investor clients. Such a requirement could make it harder for the firms to issue recommendations and meet key deadlines.
Insurgent funds often get a boost in support from other shareholders for their director candidates when ISS and Glass Lewis recommend that investors vote for activist-backed dissident nominees. The directors, if elected, often push companies to engage in mergers, break ups, share buybacks, special dividends or other share-price improving changes.
Editor's pick: This article was originally published at 2:26 pm ET on July 26.