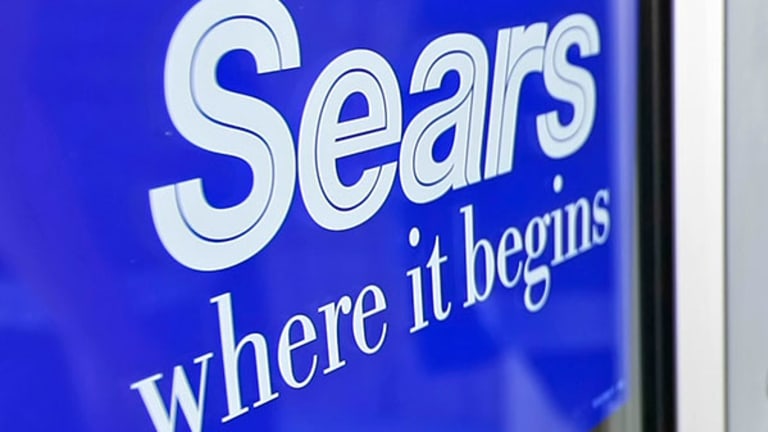 Publish date:
Sears Plans $1B Buyback in Debt as Same-Store Sales Drop
Following a double-digit sales decline, the department store chain is offering bondholders a discount on par value, but a premium to the bonds' trading price.
Following a double-digit sales decline, the department store chain is offering bondholders a discount on par value, but a premium to the bonds' trading price.
NEW YORK ( TheDeal) -- After posting a double-digit drop in same-store sales during the second quarter, Sears Holdings (SHLD) will look to retire up to $1 billion in bond debt.
The Hoffman Estates, Ill., department store chain said Monday, Aug. 3, it is offering holders of the company's $1.24 billion in 6.625% second-lien notes due Oct. 15, 2018, that contribute their bonds by an Aug. 14 early tender deadline $990 in cash for each $1,000 of principal. Between Aug. 14 and the offer's Aug. 28 expiration, the price will be cut to $960.
David Tawil, co-founder and portfolio manager at distress-focused hedge fund Maglan Capital, said the tender offer makes sense for everyone involved.
"I think [bondholders] should go ahead and take that offer," Tawil said, adding, "It's a good capital structure move for the company."
The 2018 bonds were trading at 95.89 on Friday, according to data from Finra's Trace service, so the tender offer will provide investors with a premium over the trading price.
Sears said Monday that if the tender offer were fully subscribed, it would save $66 million in annual interest expenses. Sears would use the leftover funds to buy back debt at its own discretion if the offer were not fully subscribed.
Sears also released selected unaudited second-quarter information on Monday. The company said that, on the positive side, it anticipated its Ebitda performance would improve during the second quarter ended Saturday compared with the same period last year. Sears estimated it would bring in $189 million to $249 million in negative adjusted Ebitda during the second quarter, compared with $298 million in negative adjusted Ebitda for the second quarter of 2014.

The company expected to generate $155 million to $205 million in net income during the second quarter, a figure including $510 million of the gains from a recent real estate asset sale. It expected the sale would bring in a total of $1.4 billion plus about $240 million in tax benefits.
The company also reported some bad news, though -- its comparable-store sales have declined 10.6% during the second quarter through July 25, with Sears domestic sales down 13.9% and Kmart sales down 6.9%.
Tawil said the decline in same-store sales "is further reinforcement of the fact that the likelihood of an operational turnaround is zero, or closer to zero. There just isn't much sense of a turnaround or of growth," he said, adding the company is trying to "stem whatever bleeding is happening," but "it is definitely not enough to stave off an end."
Sears' Nasdaq-traded shares fell more than 10% Monday to $19.39, giving the company a $2.23 billion market capitalization.
Tawil estimated Sears has 18 months to two years before it "hit[s] the wall" by running out of cash and unencumbered assets. He noted, however, that the company may opt to file for Chapter 11 bankruptcy before it reaches that point in an attempt to turn itself around.
Already, he said, "No one would call foul on this company for filing for bankruptcy in order to restructure," because such a move could be justified by its balance sheet and cash flow problems.
In Sears' Monday statement, the company emphasized a recent maturity extension on its revolving credit facility and its real estate sale constitute progress, and it said it would continue to work on improving its capital structure.
"With the completion of the amendment and extension of the domestic credit facility and the REIT transaction, we have substantially enhanced our financial flexibility and achieved our objective of reducing our reliance on inventory as a source of financing," Sears said. "We intend to continue taking significant actions to alter our capital structure, as circumstances allow, to position [the company] for success and profitability, which could include further reductions in debt or changes in the composition of our debt."
Must Read: