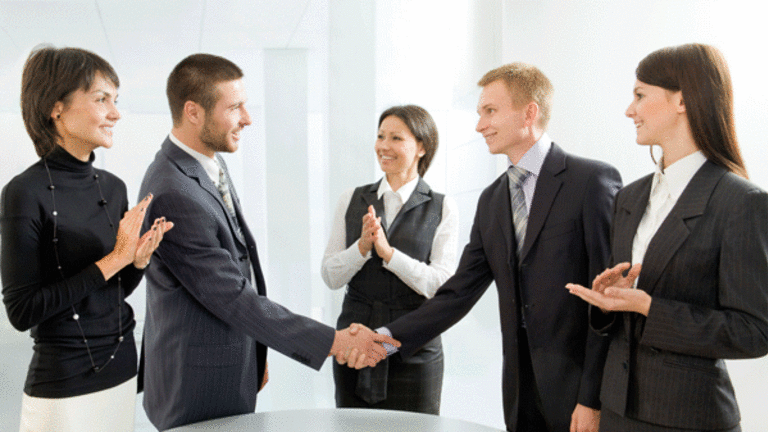 NEW YORK (The Deal) -- Pizza chain Sbarro has won interim approval to use cash collateral and $20 million in debtor-in-possession financing as it aims to confirm a prepackaged reorganization plan.
Judge Martin Glenn of the U.S. Bankruptcy Court for the Southern District of New York in Manhattan on Wednesday, March 12, issued an order approving the financing motion and set a final cash and DIP hearing for April 7. Glenn also scheduled an April 25 combined hearing to consider approval of the company's disclosure statement and confirmation of the plan.
Lenders holding 98% of the company's debt voted in favor of the plan, and certain lenders are providing the DIP, which would mature on the earliest of six months from the closing date, on consummation of a sale, on the effective date of a plan or 35 days following the interim order if there were no final order. The debtor would have the option, for a 0.75% fee, to extend the term of the DIP three months.
The financing accrues interest at either Libor plus 8%, with a Libor floor of 2%, or a base rate plus 7%, with a floor of 3%. It carries a 1.5% underwriting fee and a 2% original issue discount.
The Melville, N.Y., debtor filed for Chapter 11 on Monday, calling its debt "unsustainable."
Under the plan, first-out term lenders owed $61.3 million on a Nov. 28, 2011, credit agreement would credit-bid $35 million for substantially all the company's equity. Second-out term lenders owed $86.9 million would receive 2% of shares.
General unsecured creditors and equity holders would be wiped out.
Under proposed bidding procedures, rival restructuring proposals would have to pay off the DIP, administrative claims, at least $35 million in lender claims and wind-down costs and provide another $500,000. Offers would be due May 9 with a $5 million deposit.
An auction would be held on May 14 if Sbarro received a competing offer.
Glenn has not set a hearing on the bid procedures motion.
Sbarro, a staple of mall food courts, was founded in Brooklyn, N.Y., in 1956. It previously filed for Chapter 11 on April 4, 2011. It exited on Nov. 16, 2011, with a plan that swapped $172.7 million in first-lien debt for a $75 million last-out exit term loan plus all the reorganized Sbarro's equity. Certain first-lien lenders also provided rollover and new-money term loans totaling $70 million.
Equity holders led by private equity firm MidOcean Partners LP were wiped out.
Despite the restructuring, which eliminated roughly $270 million in debt, Sbarro said reduced mall traffic resulted in Ebitda dropping from about $30 million in 2011 to $15 million in 2012 and less than $4 million in 2013, far below the projected $30.2 million for 2012 and roughly $36 million in 2013.
James H.M. Sprayregen, Edward O. Sassower, Nicole L. Greenblatt and David S. Meyer of Kirkland & Ellis LLP are debtor counsel. Adam Keil, Tarik Rguem, Usman Saleem and Jonathan Tenan of Moelis & Co. LLC are Sbarro's investment bankers.
Evan R. Fleck and Brian Sturm of Milbank, Tweed, Hadley & McCloy LLP represent DIP and prepetition agent Cantor Fitzgerald Securities.