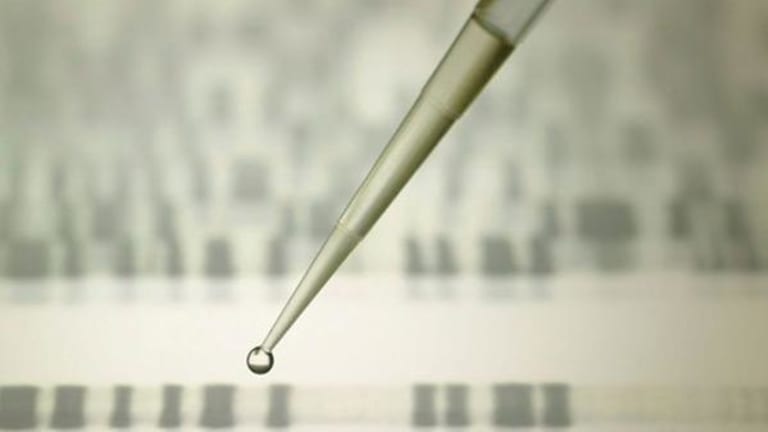 Sarepta Therapeutics May Attract Activist Attention
Large pharmaceutical companies could be interested in buying the drug company, but even if a deal isn't forthcoming an activist investor could seek to elect directors and make one happen
Large pharmaceutical companies could be interested in buying the drug company, but even if a deal isn't forthcoming an activist investor could seek to elect directors and make one happen
Sarepta (SRPT) - Get Report , a medical research and drug development company, could soon become an activist target. Consider that its CEO, Ed Kaye, said Thursday he's resigning from the post. Kaye will remain with the company as a director and adviser. Also, Sanofi executive Jean-Paul Kress, a Sarepta director since 2015, said he would not stand for re-election to the company's board. He decided not to stand for re-election due to time commitments and "a possible conflict of interest associated with his future endeavors."
TheStreet's Adam Feuerstein suggests that Sanofi could be interested in acquiring Sarepta. He argues that the timing of these two departures could be coincidental and mean nothing. Or, he contends, it could mean that a combination could happen.
And a deal could make sense: Sanofi's Genzyme unit specializes in developing and marketing drugs for rare, or so-called orphan, diseases. Sarepta's approved medicine, Exondys 51, treats a particular type of Duchenne muscular dystrophy, a rare, inherited disease. Sanofi doesn't sell a DMD drug or have one in its research pipeline. Exondys 51 would slot in well at Sanofi, as would the rest of Sarepta's pipeline of experimental drugs to treat other forms of DMD.
Hartaj Singh, an analyst at Oppenheimer, agrees that Sanofi (SNY) - Get Report "absolutely" has to be thinking about buying Sarepta and it has the balance sheet to acquire it. He added that Sanofi's Genzyme unit focuses on developing and marketing drugs for rare diseases, which could be a good fit with Sarepta.
"Genzyme is their fastest growing segment, but it's actually quite small when you look at it as a percentage of the company's overall profit & loss," Singh said.
Singh suggested that a lot of larger pharmaceutical companies should be considering a Sarepta bid. He said even though Sarepta has a $2 billion market capitalization it should be a $5 billion or $6 billion company. "An acquisition could depend on what the board thinks it is worth," Singh said.
However, Singh also argues that big buyers may also be hesitant because of a controversy around how the Food and Drug Administration last year approved a Sarepta drug to treat muscular dystrophy. "Everything looks great on paper, but this is one that was approved with a lot of controversy around it," Singh said. "A paucity of data on approval raises questions."
That's where an activist could come in. Even if a deal isn't forthcoming an activist hedge fund could seek to elect directors and make one happen, especially if there is a company, like Sanofi, that could be interested in making an acquisition.
There already is an activist in the stock, Clint Carlson's Carlson Capital, which recently acquired a 4% stake. Carlson has launched 30 campaigns at 29 companies since 1998, including two proxy fights, according to FactSet. The fund has disclosed five letters to management. Could Sarepta be next? 
In addition to Carlson Capital,Tourbillon Capital Partners, a hedge fund with an event-driven component that has at least one activist campaign under its belt, has a 3% stake.
Sarissa Capital Management 's Alex Denner also comes to mind. Denner, a Carl Icahn alum who focuses on biotech investing, doesn't have any stake. But the activist will on occasion buy shares and agitate for a sale of a target company.
Carlson Capital did not return a request for comment. Sarepta traded at $36.26 a share in early trading Monday.