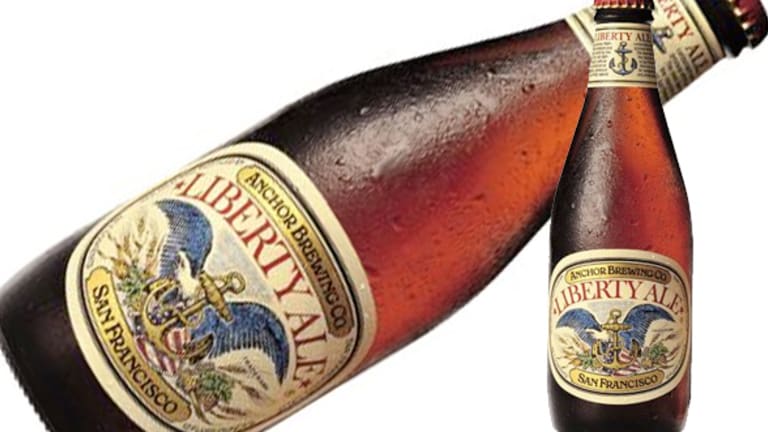 Sapporo Drops Anchor in U.S. Craft Beer Market
The Japanese brewer will pay $85 million for San Francisco craft brewing pioneer Anchor Brewing, founded in 1896.
Japanese brewer Sapporo Holdings Ltd. announced Thursday, Aug. 3, that it will acquire craft brewing pioneer Anchor Brewing Co. LLC for $85 million to expand its U.S. presence.
Founded in 1896, Anchor generated 2016 sales of $33 million, producing 1.75 million cases at its one plant in San Francisco. The companies said in a statement that Anchor will continue to brew in San Francisco, while Sapporo's distribution resources will facilitate Anchor's international expansion. Anchor's management will continue to run the company.
Sapporo anticipated it would close the deal by the end of August.
SMBC Nikko Securities Inc. is providing financial advice to Sapporo, which tapped a Kirkland & Ellis LLP team led by Michael Paley as its outside counsel for the deal. Nagashima Ohno & Tsunematsu is the buyer's Japanese counsel.
Anchor, which markets itself as America's "first and oldest" craft brewery, was rescued in 1965 from near-bankruptcy by Maytag appliance heir Fritz Maytag. Maytag, who is credited with jump-starting the American craft beer movement, sold the company in 2010 to local entrepreneurs Keith Greggor and Tony Foglio, who run San Francisco alcohol-focused merchant bank Griffin Group LLC.
More of What's Trending on TheStreet:
Griffin also backs irreverent Scottish brewing company BrewDog plc, which on April 10 sold a 22.3% stake to TSG Consumer Partners LLC for £213 million ($281 million). Anchor managed BrewDog's U.S. distribution until BrewDog bought back the rights in 2015.
Greggor and Foglio founded Griffin after serving as COO and CEO, respectively, of Skyy Spirits LLC, the maker of Skyy Vodka. Davide Campari-Milano SpA acquired control of Skyy through the purchase of an 8.9% stake in 1998 and an additional 50% stake for $207.5 million in 2001. By 2006, Campari had fully bought out Skyy, buying a remaining 10% interest for $62 million.
The Anchor sale came as a surprise to craft beer insiders, according to Bart Watson, chief economist at the Brewers Association, who pointed out that complaints that the company is "selling out" are overblown given that Maytag has not owned Anchor since 2010.
"The company's been volume-challenged in recent years," Watson said. "They certainly lost momentum. The growth environment is slow, which is a factor for both buyers and sellers." The cost of doing business in San Francisco is also high, he added.
Not included in the sale is Anchor Distilling Co., which will continue to make Junipero gin and other spirits as an independent company. Watson noted that as Skyy veterans, Greggor and Foglio may prefer to keep their focus on spirits.
There are few American brewers with as long a history as Anchor, Watson said, pointing to Pennsylvania's D.G. Yuengling & Son Inc. (founded in 1829) and Minnesota's August Schell Brewing Co. (1860), both of which are "pretty tightly owned and have clear family succession plans."
Sam Adams maker Boston Beer Co. (SAM) - Get Boston Beer Company, Inc. Class A Report , founded in 1984, is controlled by chairman Jim Koch, who has railed against foreign buyers such as Anheuser-Busch InBev SA/NV (BUD) - Get Anheuser-Busch InBev SA/NV Sponsored ADR Report snapping up American brewers and making business untenable for the independent holdouts.
Heineken NV in May acquired the remaining 50% of Lagunitas Brewing Co. for undisclosed terms, while Anheuser-Busch said it would purchase Asheville, N.C., craft brewer Wicked Weed Brewing.
Sapporo traces its own roots to 1876 and was first sold in the U.S. in 1964. The company also sells Yebisu beer in Japan and has food, restaurant and real estate operations.
Anchor, Griffin and Sapporo did not respond to requests for comment.
Watch More with TheStreet:
5 Ways Companies Are Using AI to Secretly Change Your Life
Around the World in 5 Insane Pizza Hut Pizzas
Tesla's Elon Musk Is All Jokes as the Model 3 Accelerates into "Production Hell"