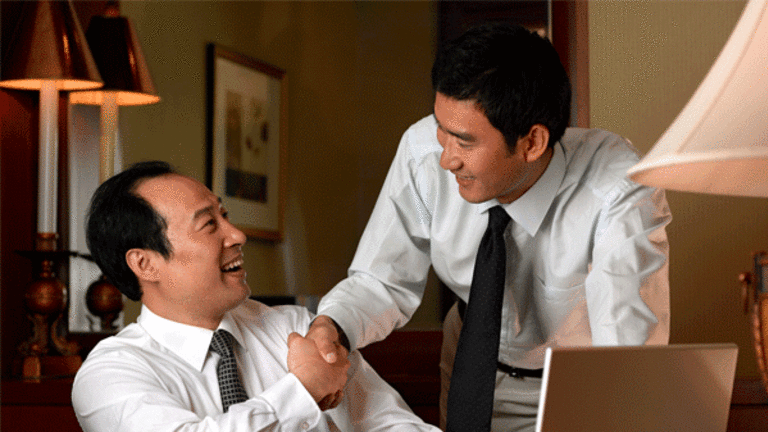 Salix to Invert, Merging With Cosmo Pharma
Building on the M&A trend for tax inversion deals, Salix Pharmaceuticals and Italy's Cosmo Pharmaceuticals plan to merge.
Building on the M&A trend for tax inversion deals, Salix Pharmaceuticals and Italy's Cosmo Pharmaceuticals plan to merge.
NEW YORK (The Deal) -- Building on the M&A trend for tax inversion deals, Salix Pharmaceuticals (SLXP) and Italy's Cosmo Pharmaceuticals SpA plan to merge.
The two companies announced a definitive merger agreement Tuesday after the bell, just hours before Salix's investor day planned for Wednesday in New York.
Raleigh, N.C.-based Salix would become a wholly owned subsidiary of Cosmo Technologies Ltd. Cosmo Tech is a subsidiary of Cosmo Pharmaceuticals and is domiciled in Ireland.
The new company would be called Salix Pharmaceuticals plc and trade on the Nasdaq exchange.
Under the agreement, Salix shareholders would own slightly less than 80% of the ordinary shares of the combined company and Cosmo would own slightly more than 20%.
Both companies develop drugs to treat gastrointestinal tract diseases. The acquisition would boost Salix's pipeline to nine candidates from six. The merger would also eliminate about $25 million in royalties Salix would have had to pay Cosmo for ulcer drug Ulceris, which Salix had licensed under an earlier, separate deal.
The deal would be dilutive in the near-term to Salix, but the company would make up for that as its tax rate is lowered from the "high 30's to the low 20's," over the next few years, president and CEO Carolyn Logan said in a same-day conference call with investors.
Salix executives said the deal is expected to close toward the end of the fourth quarter and be modestly accretive to the company's earnings per share in 2016 and increasingly accretive thereafter.
Leerink analyst Jason Gerberry said in a note Wednesday, "This deal was not about generating near-term accretion but more about setting up a more favorable long-term tax structure." Salix would save about $50 million in tax synergies for the first year, Gerberry noted. He pegged Cosmo Tech's value at about $2.6 billion.
Salix shares closed prior to the announcement at $137.27, giving the company a market cap of $8.7 billion. The market didn't respond positively to the announcement as Salix shares were down 4.05%, at $131.71, in morning trading in New York.
Corporate America is showing it is fed up with high U.S. tax rates and voting with its feet, as more companies make M&A deals that allow them to use cash that resides outside the U.S., or re-domicile in low-tax venues such as Ireland.
Medtronic Inc.'s recent acquisition of Ireland's Covidien plc is a $43 billion example, as was Pfizer Inc.'s unsuccessful bid to acquire AstraZeneca plc for $117 billion. Valeant Pharmaceuticals International Inc. is trying to acquire Allergan Inc., gaining a structure under which revenue is taxed through Barbados at a low rate.
Salix turned to Bank of America Merrill Lynch for financial advice. A&L Goodbody in Dublin, Covington & Burling LLP and Cadwalader, Wickersham & Taft LLP provided legal advice to Salix. Cadwalader's team included Christopher Cox, Geoffrey Levin, Ira Schacter, Linda Swartz, Adam Dunbar, James Woolery, Aly El Hamamsy and Paul Dunbar.
Cosmo's financial adviser was Jefferies International Ltd. Cosmo received legal advice from Procopio, Cory, Hargreaves & Savitch LLP and Byrne Wallace in Dublin.