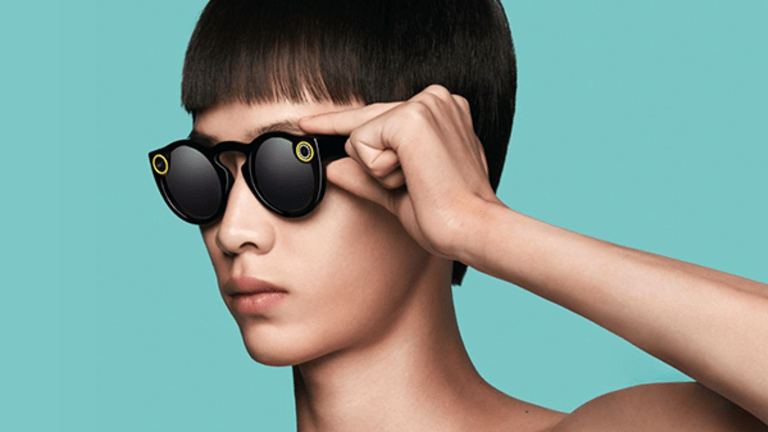 S&P 500 Bans Snap-Like IPOs
The move is likely the final nail in the coffin of anyone thinking of launching an IPO following in Snap's footsteps with only non-voting shares.
Snap Inc. (SNAP) - Get Snap, Inc. Class A Report , Blue Apron Holdings Inc. (APRN) - Get Blue Apron Holdings, Inc. Class A Report and companies hoping to avoid activist investors in the public markets received a major blow after the company behind the S&P 500 Index moved Tuesday to exclude businesses that issue multiple classes of shares giving insiders control of votes from participating in the firm's indices. 
Specifically, S&P Dow Jones Indices LLC said that starting on Tuesday companies listing with dual-class or multi-class shares that give insiders control or a measure of control will no longer be permitted to participate in their indices, including the S&P 500, S&P MidCap 400, and the S&P SmallCap 600. (The S&P Mid Cap 400 and S&P Small Cap 600 are the most recognized indices for small and mid-cap companies).
The move is a big deal because many big index funds, exchange-traded funds, index funds and public pension funds invest passively following major indices, such as the S&P 500. As a result, major institutional investors including big pension funds won't invest in companies that aren't part of the index. S&P notes that there is about $7.5 trillion benchmarked against its indices as of Dec. 31.
Existing multi-class companies, such as Alphabet, the company behind Google, and Facebook (FB) - Get Facebook, Inc. Class A Report , will be grandfathered in, which means they can continue to list on the index. However, Snap, the company behind the Snapchat app, will not be included once it otherwise would have been eligible to participate. It took a step that was unprecedented in modern times by issuing only non-voting shares as part of its IPO, a move that represented the tipping point for institutional investors who had become dissatisfied with companies listing with dual-class structures. Blue Apron, which issued shares with multiple classes giving insiders control, also won't be eligible to participate. As a result, many major investors won't be investing in either anytime soon.
It was also a major victory for institutional investors, who argue that Snap is permanently unaccountable to shareholders. Large pension funds and other big investors have been urging indices and others to push companies to issue shares with one vote per share as part of their push to drive corporations to improve their corporate governance and become more accountable to shareholders. 
"This is a smart and very significant decision. It makes even more clear that the S&P 500, MidCap 400 and SmallCap 600 are premium indices with standards for inclusion that protect investors," Ken Bertsch, chief of the Council of Institutional Investors, told The Deal.
Snap Shares Excluded From S&P 500 on One Critical Corporate Governance Issue
It also was a win for activist hedge funds, who seek to use the votes attached to shares they buy to launch share-price improving and M&A campaigns at public corporations. Companies have been listing with multiple share classes to discourage activist investors from targeting them. For example, Facebook founder Mark Zuckerberg controls just under 60% of the voting power at the social media behemoth but a far smaller economic position. It would be technically impossible for an activist hedge fund to succeed at electing dissident director candidates to the company's board if Zuckerberg didn't support their nomination.
The move is likely the final nail in the coffin of anyone thinking of launching an IPO following in Snap's footsteps with only non-voting shares. Nevertheless, it is unlikely to kill off multi-share structure IPOs giving insiders control. The FTSE Russell last month issued new rules excluding companies with non-voting rights and those with extremely limited public voting rights from its equity indices, including the Russell 3000. Nevertheless, the firm will continue to allow multi-share class companies to participate in its indices if they have at least 5% of the company's voting rights in the hands of unrestricted public shareholders.
There currently are a number of multi-share class companies in all three of the S&P indices. For example, 35 companies in the S&P 500 issue multiple share classes, 24 in the mid-cap index and 41 in the small cap index. This suggests that underwriters considering IPO options for their clients in all three asset classes likely were considering an approach giving founders control of the votes. Now, they may change their recommendations.
Ethan Klingsberg, a partner at Cleary Gottlieb Steen & Hamilton, argued that the move by the FTSE and S&P indices will add to the costs of going public with a dual or multi-class structure. "There always was a potential cost to having a controlled company," Klingsberg said. "They are increasing the costs. They are making it so that given the huge increase in the passive investing strategy that the impact of exclusion from a market index is significant."
Sell Facebook Shares Because Nobody Is Thinking About Risk, Top Firm Says
However, Klingsberg added that companies thinking about IPOs could set up dual class structures that they later unwind as they get closer to being considered for some of the S&P indices. "The pathway to unwinding a dual class is not that difficult," he said.
Nevertheless, he added that companies that feel pressure to issue one class of shares would also find it more difficult to focus their attention on the kinds of long-term environmental and social issues that many public pension funds care about. "If you don't have a dual class you may be the subject of a proxy fight to take over the board to focus on next quarter's performance, he added.  
One common compromise approach sought by activist funds is to have companies set up so-called "sunset" provisions in their bylaws that would have the dual-class structure convert after a specific interval, typically five or seven years, into shares that each carry a vote. However, the S&P Dow Jones Indices said it would not include companies that are in the midst of sunsetting their multi-share structure in the indices. This could have the effect of discouraging companies from setting up IPOs with sunset provisions at the outset.
For more coverage like this sign up for the Activist Daily.
Don't miss these top stories on TheStreet:
Here's Your Buy Signal in Amazon! -- It's Happening Right Now
Nvidia's Stock Is a Great Way to Invest in a Historic Day for Bitcoin
Micron Is a Boom and Bust Story -- Jim Cramer Reveals How This Happens