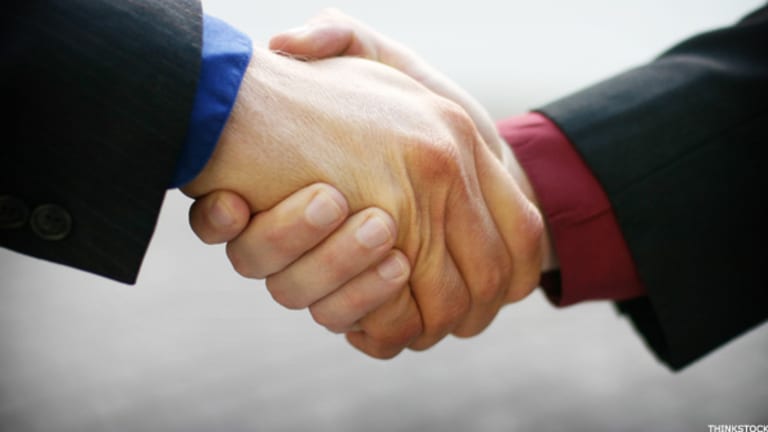 Rusal Goes to Court to Force Restructuring on Debt Holders
The world's biggest aluminum maker United Co. Rusal warned Friday it will go to court to impose a restructuring agreement on debt holders.
NEW YORK (The Deal) -- The world's biggest aluminum maker United Co. Rusal warned Friday, June 27, it will go to court to impose a restructuring agreement on the holders of about 6% of its debt that haven't backed plans to rewrite the terms of $5.15 billion of loans.
Moscow-based Rusal will apply to courts in England and in Jersey, the Channel Islands, to impose a scheme of arrangement that will allow it to push through the restructuring of a $4.75 billion loan and a $400 million pre-export financing, or PXF.
The restructuring has the support of holders of 94% of the debt. Those creditors have also agreed to extend a debt waiver until the end of October to give the company time to negotiate with the rebel minority or receive the court's ruling. The waiver had been due to expire on July 7.
The restructuring "will stabilize and strengthen Rusal's debt profile and financial position for the benefit of the company and all of its creditors," Rusal Deputy CEO Oleg Mukhamedshin said in a statement. "For that reason, the company is determined to implement them with the help of the courts, together with the support of the vast majority of its PXF lenders."
Rusal, which billionaire Oleg Deripaska controls, took on loans in 2008 to help fund its acquisition of a 25% stake in OAO GMK Norilsk Nickel. It has struggled to meet repayment since 2011 following a collapse in the price of aluminum and the value of its stake in Norilsk. Rusal posted a net loss of $3.2 billion in 2013 and had net debt of $10.3 billion at the end of March.
Aluminum fell to an almost five-year low of $1,650 per ton earlier this year, from over $2,700 in early 2011, but has since rebounded to about $1,860 as the effects of production cuts, including at Rusal, have reduced supply. Annual global aluminum production has fallen by about 3 million tons since 2012, equivalent to about 5% of total capacity. Despite the recent improvement in aluminum prices about 33% of global production, excluding China, is probably loss making, Rusal's Australia Chairman John Hannagan told analyst in May.
Rusal is proposing to combine the $4.75 billion and $400 million PXF loans, and extend repayments on the combined remaining balance of those loans of $3.6 billion to 2018, from 2016. The changes would reduce repayments this year to $400 million from $1 billion.
A PXF loan is secured against cash flows from pre-agreed export contracts. The structure is considered to reduce lenders' risk compared with unsecured loans and is often used by non-credit grade borrower who may not otherwise have access to bank loans.
Rusal's $4.75 billion PFX was secured in September 2011, as part of a wider refinancing of the company's then $9.33 billion of debt. It was provided by a bank syndicate of BNP Paribas SA, ING Bank NV, Commerzbank AG, Credit Agricole SA, Natixis SA, Nordea Bank AB, Royal Bank of Scotland Group plc, Sberbank, Sumitomo Mitsui Banking Corp., Societe Generale SA, UniCredit Bank AG and WestLB AG.
The $400 million loan was arranged in January 2013, to meet payments on the $4.75 billion loan. It was provided by a syndicate of banks led by ING and including Bank of China (UK) Ltd. and OJSC Nordea Bank.
Rusal said it expects its application for a scheme of arrangement to be heard by the High Court in London on July 10. The Royal Court of Jersey will hear the application on July 15.
Under a scheme of arrangement a borrower needs the support of 75% of creditors by value to impose a restructuring on all lenders.
Rusal in December agreed to deals to restructure loans of $4.92 billion from Sberbank and $660 million from OJSC Gazprombank. Default on those loans would be triggered by a default on the PXF facility.
Rusal shares, which are traded on the Hong Kong exchange, closed Friday at HK$3.56 ($0.46), down HK$0.05, or 1.4%, on their Thursday close.