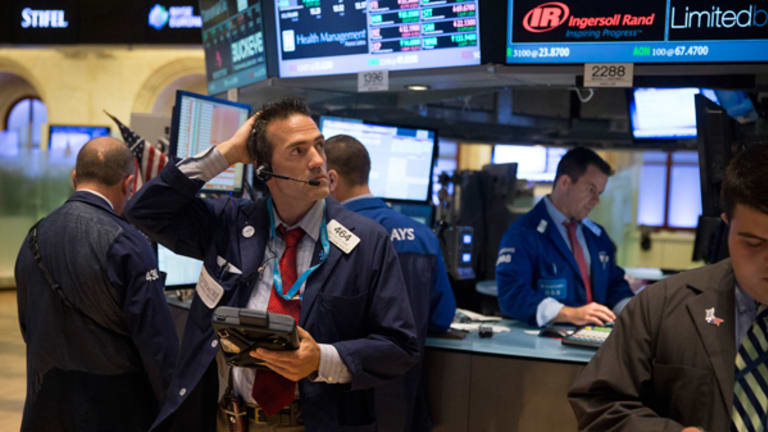 RR Donnelley Closes With Gains; Plans Three-Way Split by 2016
RR Donnelley stock closed up 48 cents, 2.8%, after CEO Quinlan said dividing the printing giant will give management greater flexibility and provide investors with more transparency into operations.
NEW YORK (The Deal) -- Shares of RR Donnelley & Sons (RRD) - Get R.R. Donnelley & Sons Company Report jumped Tuesday as the commercial printing house said it would break into three companies. The stock closed up 48 cents, or 2.8%.
CEO Thomas Quinlan III told investors during a Tuesday investor call that the company will split its operations serving the financial printing business, its arm serving retail publishers and merchandisers, and its commercial printing and logistics business that works with large corporations.
RR Donnelley is the largest U.S. commercial printer, with about $11.7 billion in sales. The stock gained 86 cents, or about 4.9%, to $18.37 on Tuesday morning, pushing its market cap to $3.8 billion.
Quinlan said that breaking apart the Chicago group would provide each unit with greater strategic flexibility and create more transparency for investors into the performance of each division.
The financial services business generates financial documents, handles investor communications functions and operates virtual rooms where companies can distribute data. Clients range from banks such as Goldman Sachs (GS) - Get Goldman Sachs Group, Inc. Report and Morgan Stanley (MS) - Get Morgan Stanley Report to retailers like Procter & Gamble (PG) - Get Procter & Gamble Company Report and mutual fund company FMR. The group has about $1 billion in sales.
The retail printing group produces and distributes books, directories, magazines, office products and other items for Conde Nast, Sears Holdings (SHLD) , L Brands' (LB) - Get L Brands, Inc. Report Victoria's Secret and others. The group produces about $3.5 billion in sales.
Commercial printing and logistics is the largest of the businesses, with about $7 billion in revenues. The unit creates labels and displays, sends direct mail and provides other services to companies such as Home Depot (HD) - Get Home Depot, Inc. Report, Verizon Communications (VZ) - Get Verizon Communications Inc. Report and H&R Block (HRB) - Get H&R Block, Inc. Report.
RR Donnelley said that second-quarter net sales decreased 5.3%, to $2.7 billion. Free cash flow improved 65%, to $153 million, as the company reduced costs. The company had $3.4 billion in long-term debt at the close of the quarter.
The company has made acquisitions to increase digital operations. Earlier this year, RR Donnelley acquired digital publishing company Courier  for $261 million. Last year, it purchased digital and commercial printing company Consolidated Graphics for $620 million, among other strategic moves. 
Management said the split off will not incur taxes, and should be completed by the end of 2016.