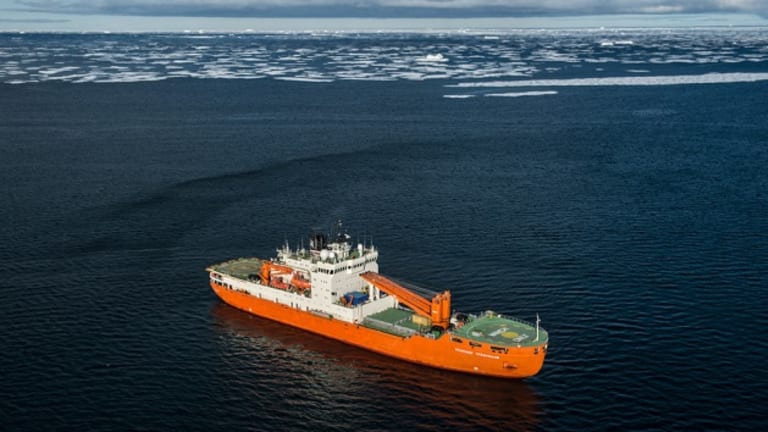 Rosneft scraps Morgan Stanley deal but reassures on debt
The Russian company blamed the collapse of an agreement to buy the U.S. bank's oil trading unit on regulatory roadblocks.
Russia's OAO Rosneft on Monday, Dec. 22, highlighted the ongoing difficulties of living with western sanctions when it pulled out of a deal to buy Morgan Stanley's oil trading unit just hours after easing immediate fears it will struggle to service its foreign currency debt.
State-controlled Rosneft said it had been forced to abandon its deal with Morgan Stanley "due to an objective impossibility to complete the deal that has arisen as a result of regulatory clearances being refused."
Rosneft agreed to buy Morgan Stanley's Global Oil Merchanting unit last year for an undisclosed sum and had been due to complete the deal before the end of 2014. That had seemed an unlikely hope ever since Rosneft was targeted with U.S. and EU sanctions that effectively barred it from securing the billions of dollars of credit lines needed to fund the operation's trading activities.
The sanctions, which are linked to Russia's alleged intervention in the Ukraine's civil war, limit Rosneft's ability to tap foreign debt and equity markets. Similar sanctions have also been levied against Rosneft's Russian bank backers, further limiting the oil company's access to new financing.
Thankfully for Rosneft's creditors the constraints on its finances appear not to have crippled its ability to meet its dollar loan repayments. Russia's biggest oil producer earlier on Monday said it had repaid a $7 billion bridge loan taken out to buy TNK-BP.
Rosneft has spent about $24 billion over the course of the year servicing its foreign currency loans. That had prompted some commentators to speculate that it was running down its dollar reserves at a time when sanctions meant it could not easily raise new cash and falling oil prices had hurt its foreign currency income.
"The company does not need to enter the currency market, because it generates enough foreign currency earnings," Rosneft CEO Igor Sechin said in a statement on Monday.
Speculation about Rosneft's difficulties has increased in recent weeks after it emerged that the company asked the Russian government for 2.5 trillion rubles ($44.1 billion). Sechin on Monday said that the cash would be used to help finance projects in Russia. The government has yet to say how much it will provide to Rosneft.
Rosneft's next foreign currency test will come in February, when it is due make a further $7 billion payment on its loans, the first of a total of $19.5 billion that is due in 2015. Rosneft acquired TNK-BP over the course of 2013 for a total of $56 billion in cash and shares.
Shares in Rosneft have fallen almost 20% in the past six months as falling oil prices have weighed on its profitability at the same time as sanctions, and a roughly 40% collapse in the value of the ruble, has crimped its capacity to invest.
Rosneft shares closed Monday in Moscow at R198.90, up R4.75, or almost 2.5%, on its Friday close. The company has a market capitalization of R2.19 trillion.