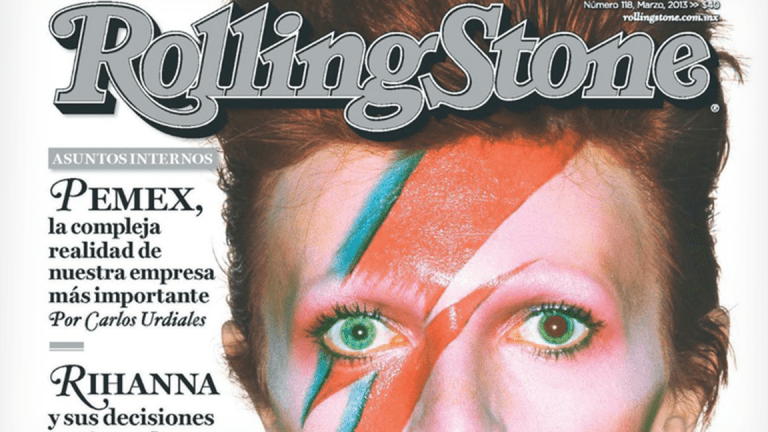 Penske Media Buys Majority Stake in Rolling Stone in $100 Million Deal
Penske Media plans to maintain the magazine in its print form while capitalizing on its brand.
Penske Media Corp. has acquired a controlling 51% stake in the parent company of Rolling Stone magazine. The transaction values Wenner Media, the parent company, at $100 million.
Jann Wenner, who co-founded the magazine 50 years ago with a $7,500 loan, will remain as editorial director and his son Gus will keep his position as president and COO, according to reports.
"I am so proud of our accomplishments over the past 50 years and know Penske Media is the ideal match for us to thrive in today's media landscape," Jann Wenner told Variety.
The deal more than doubles the $40 million price tag of a 49% stake in Rolling Stone in 2016, according to a Sept. 18, 2017 report fromThe Deal, a sister publication of TheStreetthat offers sophisticated insight and analysis on all types of deals, from inception to integration. Click here for a free trial.
"Wenner Media, in need of cash, sold a 49% stake in Rolling Stone to BandLab Technologies Ltd., a Singapore music technology company headed by Meng Ru Kuok, the son of an Asian business magnate," The Deal reported.
"Yet the minority stake, which went for about $40 million, likely was much less than a controlling interest, a source close to the matter said. BandLab's acquisition covered international distribution, whereas the prospective sale of Wenner's remaining stake involves a full range of rights including U.S. distribution."
Rolling Stone will join PMC's stable of more than 20 digital and/or print brands, which include TVLine, Robb Report, Variety, IndieWire and M.
It will also continue printing editions of the magazine.
"Penske's plan is to continue the magazine as a consumer print publication and invest heavily to exploit the iconic brand name and broaden its footprint into the business-to-business sector, as well as building up the magazine's already strong digital platform," Deadline Hollywood reported.
More of What's Trending on TheStreet: