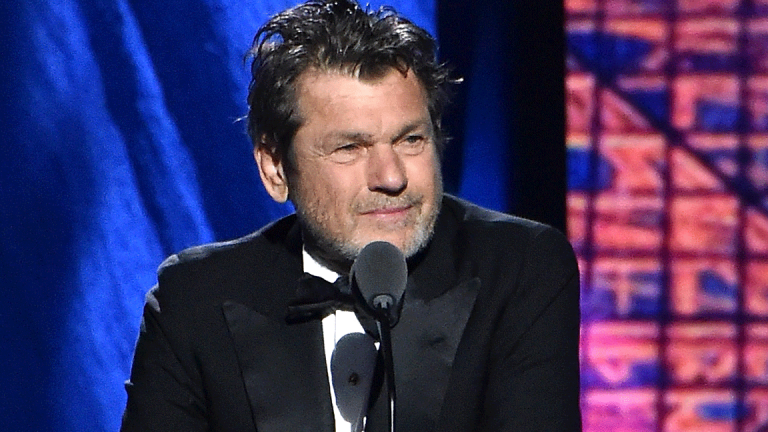 Rolling Stone Stake Could Fetch as Much as $80 Million
A variety of bidders likely will be attracted to Rolling Stone magazine following Jann Wenner's decision to sell his 51% controlling stake in the 50-year-old publication.
Wenner Media LLC sold a 49% stake in Rolling Stone magazine last year for $40 million, but the controlling stake could fetch a higher price, according to a longtime magazine industry consultant.
Peter Kreisky of New York's Kreisky Media Consultancy LLC said the remaining 51% stake in the iconic magazine likely would fetch as much as $80 million.
Its owner, Jann Wenner, plans to sell the controlling stake in the magazine, Wenner Media announced on Monday, Sept. 18, in an e-mailed statement, adding that it has hired Methuselah Advisors LLC to explore a sale. Wenner, 71, launched the music and lifestyle weekly in San Francisco in 1967 at the height of the counterculture movement that would reshape the country. 
The chance to own Rolling Stone is likely to prompt interest from magazine publishers as well as digital platforms eager for high-profile content. Rolling Stone reaches more than 60 million people per month, the company said. 
"Rolling Stone has great value as a brand, and there should be buyers beyond the regular magazine publishing business," said Kreisky, a former executive at Time Inc. (TIME) and CBS Corp. (CBS) . "Any media company that would like to exploit Rolling Stone's brand in television, in reaching a very loyal and very attractive digital audience, is sure to be interested."
Wenner's decision to sell his remaining stake in Rolling Stone follows Wenner Media's sale in March of the celebrity-focused Us Weekly for around $100 million, and in June of men's lifestyle magazine Men's Journal. In both cases, the buyer was David Pecker's American Media Inc., publisher of the National Enquirer and Men's Fitness. Pecker also is expected to show interest in Rolling Stone, though this time, he's likely to encounter more competition.
Music brands Spin and Vibe changed hands last December for undisclosed terms, with Billboard and Hollywood Reporter owner Eldridge Industries LLC acquiring the assets of Spin Media LLC.
A year ago, Wenner Media, in need of cash, sold a 49% stake in Rolling Stone to BandLab Technologies Ltd., a Singapore music technology company headed by Meng Ru Kuok, the son of an Asian business magnate. Yet the minority stake, which went for about $40 million, likely was much less than a controlling interest, a source close to the matter said. BandLab's acquisition covered international distribution, whereas the prospective sale of Wenner's remaining stake involves a full range of rights including U.S. distribution. 
"I love my job, I enjoy it, I've enjoyed it for a long time," Wenner told The New York Times on Sunday, adding that the decision to sell the controlling stake was "just the smart thing to do."
Possible suitors for Rolling Stone include Hearst Communications Inc., Vice Media Inc. and Vox Media Inc. as well as Verizon Communications Inc.'s (VZ) media unit, Oath, which includes the assets of AOL and Yahoo, Kreisky said. Hearst owns a large portfolio of magazines including Marie Claire, Bazaar and Good Housekeeping, along with an ownership position in A&E Network as well as AwesomenessTV, a video production company focused on Millennials. 
Verizon CEO Lowell McAdam has made no mistake about his interest in acquiring more content for his wireless business amid its aggressive push into digital advertising. McAdam said last week that Verizon was poised to make a content deal before the end of September.
Another potential buyer, Kreisky added, is German magazine publisher Bauer Media Group, publisher of Woman's World and InTouch. A year ago, Bauer hired Steven Kotok as its new chief executive for U.S. operations, succeeding Hubert Boehle, a company executive for 30 years. Kotok is a former president of The Wirecutter, which New York Times Co. (NYT) acquired in October for $30 million, and recently announced plans to expand into personal finance and other categories.
Wenner's decision to sell Rolling Stone ultimately came down to money, and the many millions of dollars Rolling Stone would need to sell to keep up with other music and youth-focused publications and brands. Wenner Media, Kreisky said, hasn't made the kind of investments in digital and video distribution to offset the entrance of Facebook Inc. (FB) , Alphabet Inc.'s (GOOGL) YouTube and streaming service Spotify Ltd. into the topics of music and touring.
"The opportunity is right before our eyes, but it will require an owner with the vision and the cash to invest in digital if it's to be successful," Kreisky said. "Jann Wenner is one of the last holdouts. Never believed in digital and never invested in it. And at this point, the level of investment required is really significant."
Facebook and Alphabet are holdings in Jim Cramer's Action Alerts PLUS Charitable Trust Portfolio. Want to be alerted before Cramer and the AAP team buy or sell FB and GOOGL? Learn more now.
Watch our full interview with Gene Simmons:
More of What's Trending on TheStreet: