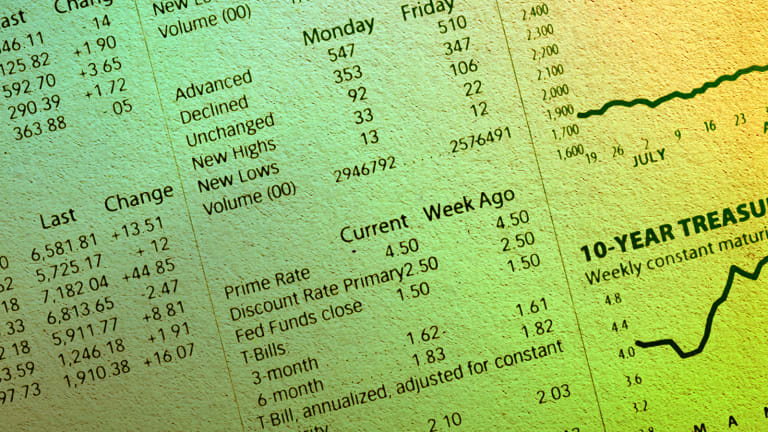 Publish date:
Riverview Bancorp's in the Sights of a Host of Possible Buyers
The Vancouver, Wash.-based bank would rather hold off on selling until significant interest rates hikes boost its value, but it may not have that long. RVSB
The Vancouver, Wash.-based bank would rather hold off on selling until significant interest rates hikes boost its value, but it may not have that long. RVSB
NEW YORK (The Deal) -- Riverview Bancorp (RVSB) - Get Report last month agreed to give a seat on its board to activist shareholder James M. Chadwick of Cleveland-based Ancora Advisors, and while the investor can't agitate for a sale, suitors are likely circling.
Riverview could sell at any time but, like many other unwilling sellers, is waiting for interest rates to go up, according to a person familiar with the bank. This person said that executives at smaller banks expect that higher rates will bring a higher takeout prices. But there's no point in waiting because rates are not likely to increase significantly any time soon and "we may just end up in another bad cycle," the source noted.
Riverview's Aug. 26 move was accompanied by a standstill agreement and an expansion of the Vancouver, Wash.-based bank holding company's board to nine members; the ninth being Chadwick, according to an 8K filing. The agreement will be in effect until Riverview's 2017 annual meeting or six months following the last day that Chadwick serves as a Riverview director. As part of the agreement, Ancora agreed that it will not launch a proxy contest against the bank, try to force a sale or exert control over Riverview's management team.
Ancora Advisors currently holds an 8.7% stake in the bank, while Wellington Management Group holds nearly 8.9% and Basswood Capital Management holds 5.9%. None of the other eight board members are affiliated with these firms.
Ancora disclosed its stake in Riverview last October along with its letter to the bank's chairman and CEO, Patrick Sheaffer, calling for a sale, stating that "a larger strategic partner with a higher-valued currency could accretively acquire Riverview Bancorp at a substantial premium to the current valuation." The letter also outlined that "there would be numerous suitors for the company given its strong deposit base and attractive core markets." According to a person close to the company, Ancora's due diligence confirmed that Riverview would indeed receive inbound acquisition interest. Ancora can no longer say anything publicly to encourage a sale, he explained.
Sheaffer acknowledged in a phone interview that Chadwick is credible with a great deal of investment experience. Given that the bank has a large institutional ownership, there is "no reason not to have him on the board -- he's one vote," Sheaffer said. When asked about a sale, Sheaffer said there are "no offers on the bank," and declined to comment any further on the subject.
The bank has a market cap of $95 million and $858 million in assets, and has not made an acquisition since 2004. Riverview had an efficiency ratio of 80.88% as of June 30, as calculated by the Federal Deposit Insurance Corp. According to the FDIC, the ratio is the proportion of net operating revenues that are absorbed by overhead expenses therefore a lower value indicates greater efficiency. The median efficiency ratio for public banks around the country is 67.39%.
The source close to the company said Riverview is a suitable target for the likes of Walla Walla, Wash.-based Banner (BANR) - Get Report , Olympia, Wash.-based Heritage Financial (HFWA) - Get Report , or Tacoma, Wash.-based Columbia Banking System (COLB) - Get Report . Riverview will be attractive to these banks given its scarcity: There are no other banks of its size left in the Vancouver-Portland market.
Banner received regulatory approval last week for its acquisition of Spokane, Wash.-based AmericanWest Bancorp in a deal valued at $702 million and announced in November. Columbia Banking last year acquired Sandpoint, Idaho-based Intermountain Community Bancorp in a deal valued at $127 million.
Heritage Financial is likely to return to the M&A arena and could be interested, given its digestible size as well as its attractive markets, he said. As an extension of Portland, Vancouver is a good market, according to one industry watcher. Heritage Financial could look to fill in its presence along the Interstate 5 corridor with Riverview, this person added. Heritage Financial has not made an acquisition since 2013, when it paid $265 million for Oak Harbor, Wash.-based Washington Banking.
Umpqua Holdings (UMPQ) - Get Report would also take a look at Riverview, the analyst added. There has been a fair amount of M&A among smaller, struggling banks, he explained. Consolidation will continue as it becomes clearer that interest rates are not going to go up meaningfully anytime soon and margins continue getting squeezed, he said. Umpqua's most recent and largest transaction to date was its deal for Spokane, Wash.-based Sterling Financial in 2013 for $2 billion.
Ancora's Fred DiSanto sat on the board of Solon, Ohio-based PVF Capital's bank Park View Federal Savings Bank when it was sold to Pittsburgh-based F.N.B. (FNB) - Get Report in 2013 in a deal valued at $106 million. F.N.B. most recently acquired Harrisburg, Pa.-based Metro Bancorp for $474 million in August. DiSanto was also on the board of Lorain, Ohio-based LNB Bancorp, which was acquired by Warren, Pa.-based Northwest Bancshares (NWBI) - Get Report in December for around $180 million.
Ancora's Brian Hopkins is presently on the board of Neenah, Wis.-based First Menasha Bancshares (FMBJ) .
Wellington Management Group declined to comment while Basswood Capital Management did not return calls for comment.