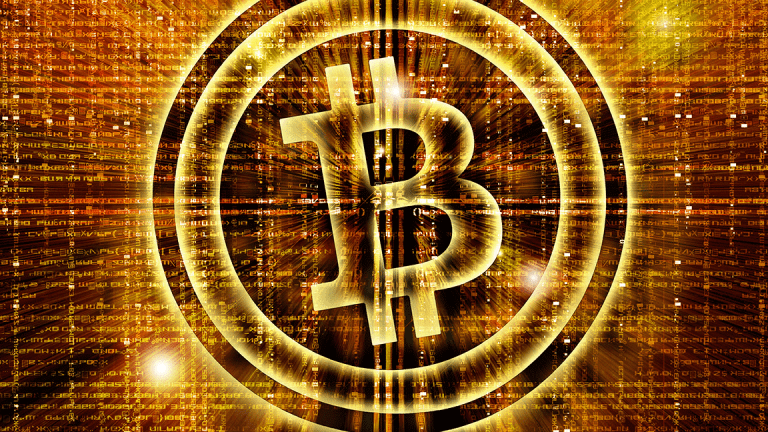 Riot Blockchain Just Unleashed Another Hysteria-Provoking Maneuver
The former biotech issued another dozen PIPEs in its previous reincarnations.
Newly minted Riot Blockchain Inc. (RIOT) - Get Riot Blockchain Inc Report has agreed to raise $37 million in a private-investment-in-public-equity offering that's more or less simultaneous with an announcement of a short position from Citron Research.
These developments come as hysteria and hysterical investing have followed the skyrocketing prices of Bitcoin. While some believe digital currencies are a disruptive upheaval on par with the rise of the Internet, others believe that investors in the industry should be placed in a mental institution.
Many others, puzzled by blockchain technology, don't know what to think.
Before leaping into the digital currency business in October, Riot had gone through a variety of changes as different penny stocks that did not turn a profit—Venaxis Inc., Bioptix Inc., AspenBio Pharma Inc. and In Vitro & In Vivo Diagnostic Substances.
Several of these were PIPE issuers that racked up accumulated deficits through a dozen previous PIPEs that soaked up about $80 million of investor capital.
Now Riot has entered into an agreement to raise $37 million through undisclosed investors who bought at a 20% discount.
Canaccord Genuity Inc. acted as a financial adviser.
In any case, the company's stock was up about 11% in mid-day trading on Dec. 19, the day news of the deal emerged. The jump was modest compared to the nearly 50% jump that took place at an Oct. 4 press release announced that Biopix was being taken over by Riot, which announced a strategic investment in Coinsquare in the same release.
The company acquired 1,200 Bitcoin mining machines in November.
More recently the mania over Riot attracted the ire of Citron Research, which writes reports on microcaps it says are fraudulent or overrated.
Citron continued to tweet criticisms of the company on Dec. 19.
Citron then invoked the Securities and Exchange Commission in another tweet.
An external spokesperson for Riot declined to comment on Citron's tweets.
Citron tweeted more generally about digital currencies on Dec. 18, noting a possible arbitrage on the new CME Global Bitcoin Trust futures.
Editor's note: This article originally appeared on The Deal , our sister publication that offers sophisticated insight and analysis on all types of deals, from inception to integration. Click here for a free trial.
More of What's Trending on TheStreet: