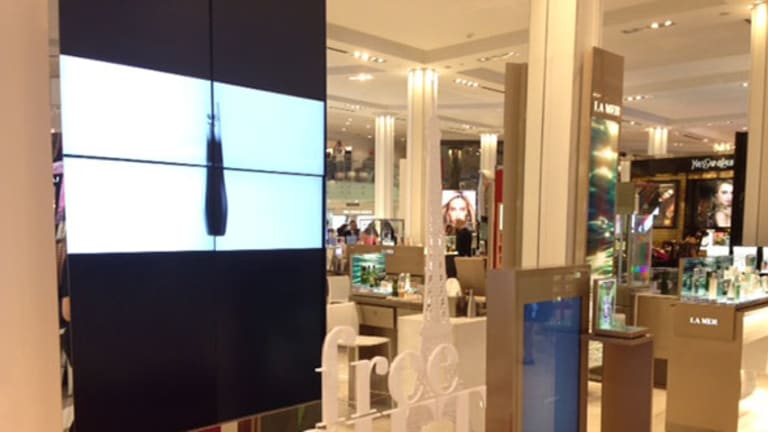 Revlon May Have Scored a Bargain in Elizabeth Arden
The deal clocked in at just one times sales for the target, while typical transactions go for between two and three times that.
Revlon Inc. (REV) - Get Revlon, Inc. Class A Report may be smelling like roses after its acquisition of Elizabeth Arden (RDEN) , a deal analysts are calling smart following months of declining stock value for the target and increased activity in the fragrance industry.

"This is going at less than one times sales, so it's kind of a steal deal," B. Riley & Co. analyst Linda Bolton Weiser said via phone. "Most beauty companies go for two, three times sales."

She wrote in a note Friday that the company's Elizabeth Arden brand, which accounts for about 40% of its total sales, could have gone for two to three times sales or about $800 million to $1.2 billion. She called the combined company a "fixer upper" in a note Friday morning and said the Elizabeth Arden was "one of the last independent iconic brands in the beauty industry."

Revlon announced after the markets closed Thursday, June 16, that it would acquire fellow cosmetics maker Elizabeth Arden for about $870 million in cash.

Under the terms of the deal, Revlon will pay $14 per Elizabeth Arden share, a premium of roughly 50% over Elizabeth Arden's close of $9.31 on Thursday. Elizabeth Arden has 29.95 million shares outstanding, implying an equity value of about $419 million. Including refinancing existing debt, the purchase price yields an enterprise value of about $870 million.

The companies expect cost synergies of $140 million. Assuming those cost savings materialize, Revlon expects leverage of 4.2 times net debt to adjusted Ebitda.

On closing, New York's Revlon said its expected 2016 net sales will increase to about $3 billion from a range of $2 billion to $2.1 billion, with adjusted Ebitda increasing to $560 million from a range of $400 million to $420 million.

Last fall, ratings agencies Moody's Investors Service Inc. and Standard & Poor's downgraded Elizabeth Arden, both citing an unsustainable capital structure. Moody's downgraded the company's corporate family rating to Caa1 from B2 and S&P to CCC+ from B. S&P.

Elizabeth Arden shares jumped nearly 50% to $13.84 per share midday Friday from their Thursday close of $9.31 per share. Revlon shares were up 0.5% to $31.30.