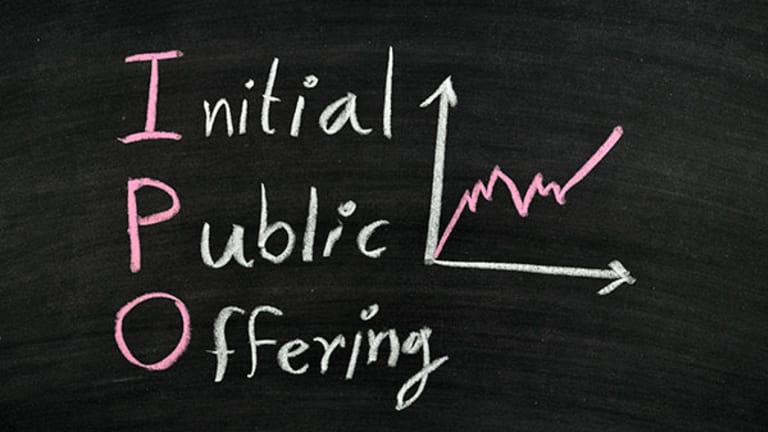 Publish date:
Reverse Mergers Losing Out to Lower-Cost Offerings
Regulation A+ and self-underwritten offerings may be the vehicles of choice for companies that can't afford a traditional IPO.
Regulation A+ and self-underwritten offerings may be the vehicles of choice for companies that can't afford a traditional IPO.
Reverse mergers -- the sullied relative of traditional initial public offerings -- may become an endangered species in 2016 as smaller companies opt for Regulation A+ and self-underwritten offerings.
Data compiled by PrivateRaise shows that reverse mergers have already been on the decline. In the fourth quarter of 2015, 16 reverse mergers were completed, compared to 26 a year ago.
Just 79 companies went public using a reverse merger in all of last year -- the lowest deal total since 2008, the first year that PrivateRaise, a data service of The Deal, tracked reverse mergers. Deal volume was off about 42% from 2014, when 136 reverse mergers were completed.
Since 2008, the average number of reverse merger transactions completed annually has been 165. Last year was the first in which the deal total did not at least reach the century mark.
"Show me the upside of a reverse merger," said Greg Sichenzia, a founding partner of New York-based law firm Sichenzia Ross Friedman Ference. "In general, going forward, I think you will see less reverse mergers getting done."
The decrease in reverse mergers parallels a drop in IPOs in 2015, which fell from 364 in 2014 to 239 last year, a decline of about 34%, according to Greenwich, Conn., research firm Renaissance Capital.
In a reverse merger, a public shell company combines with a private company, which assumes reporting responsibilities and gains access to public capital markets. The private company sometimes raises capital in a private-investment-in-public-equity financing at the same time, which is known as an alternative public offering, or APO.
Advocates of the transactions have long argued that the stock-swap deals were a legitimate, faster and cheaper alternative to IPOs for small companies. In 2010, reverse mergers actually outnumbered IPOs by a slim margin. That year 256 reverse mergers were completed, compared to 253 IPOs. Seventy-four of those deals raised a combined $418 million.
But reverse mergers began falling out of favor later that year as a rash of accounting frauds began springing up in China-based companies that used the transactions to gain access to U.S. markets. The deals were disparaged as backdoor listings, a method for sidestepping greater regulatory scrutiny by the Securities and Exchange Commission.
Reverse merger transactions have also long been targets for unscrupulous promoters looking to manipulate shares in microcap companies, and so the method for going public already carried something of a taint.
The regulator responded to trouble in the reverse merger market by asking Nasdaq and the New York Stock Exchange to fashion tougher requirements for reverse merged companies before they could be listed on senior exchanges.
The new regulations came to be known as seasoning requirements because companies that went public in a deal that did not include an underwritten offering of at least $40 million needed to trade over-the-counter for at least one year.
Domestically, the number of reverse mergers that closed last year decreased by 42% from 2014, with just 59 deals completed that involved a U.S.-based operating company. While transactions involving China-based companies were almost the same, those involving foreign companies outside China plunged 52% to just a dozen deals.
Victor DiGioia, a partner with the law firm of Becker & Poliakoff's corporate and securities practice group in New York, said that market conditions have to be factored in as well.
"The market has been off since August of last year," he said.
DiGioia and Brian Daughney, another Becker partner, have been working on a reverse merger involving Authentidate Holding  (ADAT) and privately held Aeon Clinical Labs.
The deal is unusual in that Authentidate, a Berkeley Heights, N.J., provider of Web-based software applications, is already listed on Nasdaq. Authentidate had been reviewing strategic alternatives when the merger deal came into play. The transaction should close by mid-April.
Perhaps the most significant measure of how reverse mergers have slipped from popularity is that APOs, reverse mergers that also include a simultaneously closing private placement, plummeted 53%. In 2014, 47 APOs raised $245.3 million, but last year, investors participated in just 22 APOs with only $134.3 million raised.
But even that total is misleading considering that more than half of the money raised went to only two deals: a $26.7 million reverse merger by medical device company ViewRay  (VRAY) - Get ViewRay, Inc. Report in July; and a $60 million transaction by biotech company Kura Oncology (KURA) - Get Kura Oncology, Inc. Report in March.
As a result of the pair of outsized deals, APOs averaged $6.1 million each. Taking Kura and ViewRay out of the mix drops that figure down to $2.4 million.
The sector that saw the most deal activity was consumer and retail, with 18 transactions, but health care was a close second, with 16 deals. Though life science companies had a strong year in terms of IPOs -- health care companies made up 46% of the total issuers, according to Renaissance Capital -- early-stage biotechnology and pharmaceutical companies that are not IPO bound continue to avail themselves of reverse mergers to go public.
"They think they are going to be the next Cougar Biotechnology or Puma," said David Feldman, a partner in the New York law office of Duane Morris.
Cougar Biotechnology went public in an APO in 2006, raising $47.5 million. It was sold to Johnson & Johnson in 2009 for $1 billion. Puma Biotechnology went public in 2011 and raised $55 million in an APO. Both Cougar and Puma were led by Alan Auerbach.
Feldman, who was involved in the Kura transaction last year, said biotech companies not looking to do an IPO have in the past considered reverse mergers with secondary offerings as "somehow easier than doing an IPO," but he didn't think there was anything to back up that reasoning.
Going forward, Feldman said he believes companies wishing to go public, but unwilling or unprepared to do an IPO, will begin opting to file a Form S-1 without underwriters in order to go public.
Also, changes made in June to Regulation A will allow companies to raise as much as $50 million and go public by taking advantage of so-called Reg A+ by filing a Form 1-A.
"About 40 or 50 companies have filed already, but most of those filings are confidential," Feldman said.
A public Form 1-A filer is Med-X, a Canoga Park, Calif.-based company focused on developing natural pest management applications for cannabis producers as well as publishing the Marijuana Times. The company wants to sell 25 million shares of common stock and raise $15 million at 60 cents a share.
Another company with a Form 1-A filed is Hunting Dog Capital, a San Francisco-based financier for the lower-middle market, making senior secured loans of $5 million and more with maturities up to five years. Hunting Dog wants to raise $50 million by selling 50 million common shares and has enlisted the help of investment bank WR Hambrecht.
WR Hambrecht has also signed up San Antonio, Texas-based Aperion Biologics as a client for its $20 million offering under Reg A. And Richmond, Va.-based commercial real estate asset manager Allegiancy LLC has WR Hambrecht handling a $30 million offering.
While the impact of new Reg A+ changes is still unknown, Sichenzia said more small companies may choose to file an S-1 without the backing of an investment bank in lieu of using a reverse merger.
"When you factor in the cost of a shell along with the costs to file the 8-K and the super 8-K and then the negative connotation of the SEC and Nasdaq, the black cloud and the time needed to season, the S-1 process is cleaner and costs less," he said.
Still, reverse mergers are unlikely to vanish the financing arsenal of small companies -- and even Sichenzia's firm has worked on a few deals recently. It represented PFO Global, a Texas eye wear company listed on the OTCQB market, in a July shell merger; and Israeli fire-detection-sensor developer Spectronix on its $100 million reverse triangular merger with Emerson Process Management Asia Pacific Private, a subsidiary of Emerson Electric last August.