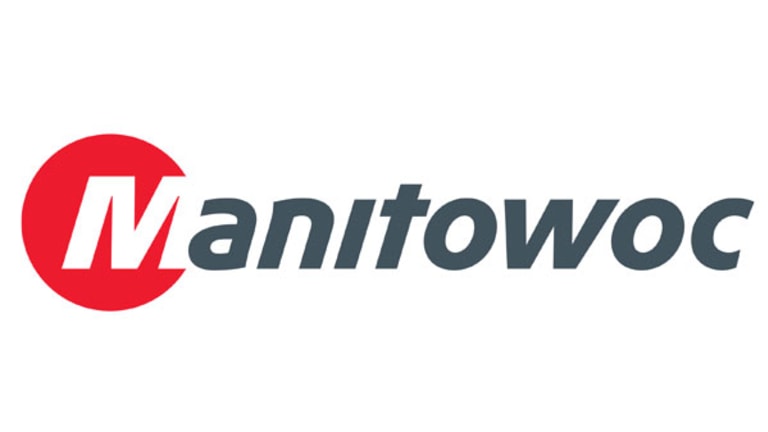 Relational's Manitowoc Stake Has the Badger State in Play
Wisconsin-based machinery firms have drawn the interest of activist investors, but it isn't entirely clear whether hedge funds will have their way in the 'badger state.'
Updated from 11:54 a.m. to include comment from professor in the seventh paragraph.
NEW YORK (TheStreet) - Wisconsin-based machinery firms have drawn the interest of activist investors, but it isn't entirely clear whether hard-charging hedge funds will have their way in the 'badger state.'
In late 2012, Carl Icahn failed to win a $32.50 a share tender offer for Oshkosh, WI.-based specialty truck manufacturer Oshkosh (OSK) - Get Free Report and sold most of his shares in the company by year-end, ahead its 50% rally in 2013. Icahn's failed tender may prove meaningful now that hedge fund Relational Investors has disclosed an 8.5% stake in Manitowoc (MTW) - Get Free Report , recommending the crane manufacturer split off its food service business into a separate publicly traded company.
Walgreen's US Fate Could Be Sealed By Labor Day
Similar to Icahn, whose multiple proposals for Oshkosh culminated in a failed tender offer, Relational will face a fairly high bar in trying to get its recommendations enacted at Manitowoc. Both companies are incorporated in Wisconsin, a state that gives corporate boards extra protections from activist shareholders who are increasingly playing a prominent role in Corporate America.
Manitowoc's board of directors will benefit from provision 80.027 in Wisconsin corporate law, which provides that the board of directors can consider interests beyond those of shareholders when coming up with corporate policy. In the case of Manitowoc, the company could take into account a multitude of non-shareholder interests when deciding how to respond to Relational.
Those factors include the effects of the board's action on employees, suppliers and customers of the corporation, in addition to the effect of the action on the community where the corporation does business. A Wisconsin-based company can also consider "any other factors that the director or officer consider pertinent," creating open-ended ways to fend off the recommendations of an activist shareholder.
"In short, there is no legal obligation for the board to believe that Relational's recommendation trumps anything the board has in mind. The board runs the show here. Period," Brian J.M. Quinn, an associate professor at Boston College's School of Law and an M&A expert, said in a Friday e-mail.
"As long as Relational is talking to Manitowoc about corporate strategy and is not mounting a takeover, Wisconsin law won't interfere with the process," Erik Gordon, a professor of business and law at the University of Michigan said in an e-mail. "The law looms in the background because if Relational is unhappy about the results of its talks with management and thinks about going hostile, it will think about the delay and expense imposed in Wisconsin," Gordon added.
BMO Capital Markets analyst Charles Brady said in a Friday report Manitowoc's incorporation would make it hard for Relational to acquire an above 10% stake without management's approval. The analyst also noted that Manitowoc's bylaws require at least a two-thirds majority vote to replace or elect board directors, which "could make it difficult for Relational to secure board positions to effect the change it seeks," the analyst said. 
Icahn faced those types of issues when advocating a flurry of change to Oshkosh that culminated in his $32.50 a share tender offer in early December 2012. Only 22% of Oshkosh shares were tendered to Icahn at that time, below a threshold of 25% where he would have moved forward with his takeover bid. At the time, Icahn was also running a proxy campaign to replace Oshkosh's entire board of directors.
Had Icahn seen more success in his tender, it might have helped the activist have increasing sway on Oskhosk's board, allowing him to overcome some of the extra-powers afforded to corporate boards in the state of Wisconsin.
Relational's Proposal for Manitowoc
Perhaps Relational will have to run a similarly aggressive campaign against Manitowoc as Icahn did with Oshkosh. To give Relational and its co-founders Ralph Whitworth and David Batchelder credit, they have run a string of successful activist efforts aimed at splitting up corporations such as Timken (TKR) - Get Free Report , B/E Aerospace (BEAV) , ITT Corporation (ITT) - Get Free Report , Ingersoll-Rand (IR) - Get Free Report and Agilent Technologies (A) - Get Free Report . Oftentimes, management views Relational's advice as constructive and even takes executives like Whitworth and Batchelder onto their board of directors.
Whitworth was appointed to Hewlett-Packard's (HPQ) - Get Free Report board shortly after the company fired former CEO Leo Apotheker and began work to undo a reckless strategy Apotheker conceived to spin off HP's hardware division and replace it with Autonomy Software, a data analytics specialist.
Relational is asking that Manitowoc split off its food service business from its crane businesses, given a lack of synergy between the two divisions. As separate, pure-play companies, Relational believes both businesses will garner a higher multiple by stock investors.
It appears that Manitowoc disagrees. Relational said in a filing with the Securities and Exchange Commission that after meeting with management, they believe the company has decided its food service and cranes businesses provide diversification. Crane orders are tied to demand in the highly cyclical residential and commercial construction market, whereas food services are far more stable.
Manitowoc "appears to maintain the combination of the less cyclical Food business in order to mute the inherent cyclicality of the Crane business," Relational said in its SEC filing. It believes that "this business combination causes the Company to trade at a perpetual discount, as reflected in the Company's stock price performance and its EV/EBITDA multiple which is more closely in line with its public crane comparable than its public food equipment comparable (which trades at a significant premium to the Crane business)."
"[W]ith the existing structure the Company will continue to trade at a discount due to the widely divergent business characteristics of the Food and Crane businesses and the lack of meaningful synergies," Relational concludes, while also providing recommendations on how Manitowoc's foods business can improve its operating performance.
The hedge fund also said it believes Manitowoc can commit additional capital to share repurchases and dividends, and it recommended that the company structure future debt offerings to mitigate the costs of a spin-off of its foods business.
Manitowoc's Response
Manitowoc said on Friday it has hired Goldman Sachs as a financial advisor and will continue to "consider and review" Relational's suggestions. "We have great confidence in the strength of our business and our ability to manage the company in any market environment," Glen E. Tellock, Manitowoc's chairman and CEO, said in a statement.
"The Board of Directors and management team remain committed to building value for all shareholders through the continued execution of our strategy, including margin expansion initiatives which are already delivering results, and the continued evaluation of our capital allocation policy following our substantial deleveraging since the Enodis transaction," Tellock added.
Analysts Lukewarm on Relational's Play
Analysts covering Manitowoc generally gave a muted response to Relational's emergence as an activist investor in the company. William Blair analyst Lawrence De Maria noted that Manitowoc's competitors in the food service business such Middleby (MIDD) - Get Free Report trade at far higher multiples. While Manitowoc's food service business trades at just 11 times forecast 2014 earnings before interest, taxes, depreciation and amortization, Middleby trades at 16x 2014 EBITDA, according to De Maria.
However the analyst sees a host of issues for Relational, including the cyclicality of Manitowoc's crane business, provisions in the company's outstanding debt that may make a spin-off costly, and the prospect investors are unwilling to invest in a Manitowoc's crane business as a standalone entity.
"[W]e believe the process may be long and drawn-out before a conclusion is reached. We have no reason to believe that the activist is not "dug in" to push this forward," De Maria concludes.
BMO Capital Markets noted that after a surge in the price of Manitowoc's stock to $32.19 a share on Friday, the company may be approaching its sum-of-the-parts value of $34, providing limited upside for investors.
Jefferies analysts said Relational's emergence as an activist may put a floor value on Manitowoc's shares and could support the company's stock until the business cycle for crane orders improves.
"While there is no change in our fundamental thesis that cranes are a late cycle opportunity we believe that the entry of an activist places a floor on the shares," Jefferies concludes.
Relational didn't immediately respond to an email seeking comment. Manitowoc didn't immediately respond to a voicemail seeking additional comment.
Walgreen's U.S. Fate Could Be Sealed by Labor Day
Hedge Funder Sees KKR's Next Deal In Washington Mutual's Shell
-- Written by Antoine Gara in New York