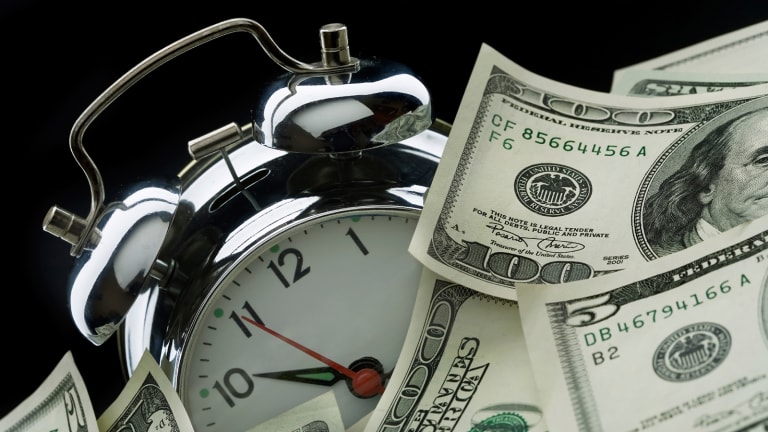 Publish date:
Regional Banks Eying Community Banks for Acquisitions
Synovus Financial, First Horizon and Astoria Financial could be takeover targets in 2016 or sooner. Thanks to the Fed, deal season is here.
Synovus Financial, First Horizon and Astoria Financial could be takeover targets in 2016 or sooner. Thanks to the Fed, deal season is here.
NEW YORK (The Deal) -- With regulators more willing to approve regional bank mergers, Synovus Financial (SNV) - Get Report , First Horizon National (FHN) - Get Report and Astoria Financial (AF) could become takeover targets next year, or perhaps, even sooner.
If the banks' management isn't willing to sell, watch for activist fund managers to make an issue of it.
Insurgent investment managers in the banking sector are looking gleefully at the Federal Reserve's approval of a few recent bank deals, including its quick approvalof BB&T's (BBT) - Get Report deal for Susquehanna Bancshares (SUSQ) and even its Wednesday approval of M&T Bank's (MTB) - Get Report $5.6 billion combination with Hudson City Bancorp HCBK -- a deal that had languished for three years.
For those hedge fund managers, the Fed's moves suggest that regulators are giving a green light to midsize regional bank M&A for the first time since the 2008 financial crisis.
Leading a potential acquisition wave is BB&T, which is aggressively trying to do more deals. Regions Financial (RF) - Get Report has also expressed a willingness to buy. Both BB&T and Regions do well on their annual regulatory stress tests, a strong indication that the Fed won't oppose them when they come seeking approval for more deals.
Columbus, Ga.-based Synovus Financial, with about $27 billion in assets, is a potential target, according to an activist fund manager who focuses on financial firms. The bank, which has a $3.9 billion market capitalization, took significant loan losses in the crisis but has recovered somewhat. Nevertheless, its regional presence mostly in Georgia, Alabama, Tennessee and South Carolina, could make it attractive to BB&T or Regions. Synovus CEO Kessel Stelling, at a recent conference, noted that his focus was on "M&A readiness" with a concentration on "day-to-day" internal execution to make the bank stronger.
In addition, bank-specialist activist Basswood Capital Management has acquired a 4% stake in Synovus -- among its largest positions -- according to regulatory filings, suggesting that it could make the mid-size institution a target. Basswood has launched seven activist campaigns at banks and threatened to launch a proxy contest twice, according to FactSet. Metro Bancorp (METR) agreed to sell earlier this year to FNB (FNB) - Get Report in an all-stock deal valued at $474 million after pressure from Basswood and another bank-focused activist, PL Capital. 
While some believe First Horizon National, of Memphis, Tenn., which has about $26 billion in assets, will be a consolidator, at least one activist believes it could make a good acquisition or insurgency candidate. The $3.3 billion market capitalization company has a strong market share in its home state, the activist contends, and also could be a good target for BB&T or Regions.

Astoria Financial ($15.3 billion in assets) is likewise considered by activists and analysts as a prime candidate to be acquired. The New Hyde Park, N.Y.-based bank is already under pressure from Basswood, which said in an August activist filing that substantial opportunities exist through a "business combination or sale." An analyst noted that they are going to be under pressure to sell and that neighboring Westbury, N.Y.-based New York Community Bancorp (NYCB) - Get Report would be a likely interested buyer.
One regional bank that is already in the market for a deal is First Niagara Financial Group (FNFG) . The Buffalo, N.Y.-based bank, with $39 billion in assets has been on The Deal's potential activist target watch list since February. An analyst following the institution confirmed a press report noting that the bank has hired JPMorgan Chase (JPM) - Get Report to help it explore strategic alternatives. 
One thing that would affect which banks would be the most interested in First Niagara is the "adjacency model" found in the industry, where the buyer acquires the target's assets, but keeps most of the branches open. For example, First Niagara's branches are in areas that don't have much overlap with rivals, an analyst noted. A buyer, this analyst said, would want to have their own branches nearby because a deal makes sense "if your brand is already known." New York Community Bank, Huntington Bancshares (HBAN) - Get Report and TD Bank (TD) - Get Report  are among banks that are geographically close to parts of First Niagara's coverage area, but don't necessarily overlap. 
"The Canadian banks like TD Bank will be buyers in the states, particularly nearby, because they can't buy each other," he added, referring to the fact that regulators in Canada don't allow mergers between the largest native banks. "It's no secret that First Niagara is desperately in need of a sale."
Besides acquisitions, activism is poised to ramp up M&A in the regional mid-cap bank space. One activist fund that until now has specialized in the community banking space is taking its efforts up a notch by targeting larger community and regional banks. PL Capital's Richard Lashley and John Palmer have set up a new activist fund -- PL Capital Plus -- with a focus on undervalued and underperforming banks and thrifts with $3 billion to $75 billion in assets. Lashley noted that PL Capital will supplement the fund's investments with co-investors to accumulate large stakes in targeted companies. And PL Capital isn't afraid to launch proxy contests and write letters to drive its agenda: The fund has launched 17 proxy fights and written 31 letters to management, according to FactSet.
There's no question BB&T is interested in expanding further. In August, BB&T announced a deal to acquire National Penn Bancshares (NPBC) for $1.8 billion. That, and two other recent acquisitions has some Guggenheim analysts suggesting that the institution will likely make further acquisitions in the months to come and has "regulatory comfort with sustained deal-making."
The next deal could be a major one for BB&T. The bank's CEO, Kelly King, told analysts at a Barclay's conference earlier this month that the institution is "aggressively trying to do acquisitions today" and that M&A growth was the only way to "really think about increasing profitability." One activist noted that BB&T's recent spate of deal-making will put it at roughly $220 billion in assets and that its next major acquisition will need to be substantial because of regulatory costs and headaches associated with a key threshold it may soon cross.

Banks with more than $250 billion in assets are considered by the Fed to be "advanced approach" institutions and as such are subject to a raft of additional regulatory requirements, including specific risk-measurement and risk-management criteria. "BB&T will have to go significantly over that threshold with its next deal to offset the regulatory costs," he added.
At the same conference, Regions' CEO Grayson Hall said the bank "prudently" considers acquisitive growth opportunities including the possibility of buying banks, adding that the institution has so far been focused on growing by buying mortgage servicing assets. "We've also been very focused on trying to find ways to deploy part of that capital to acquisitive growth," Hall said.
The Fed has clearly closed the door on further acquisitions by the nation's largest six banks. But the agency has also signaled that the door is wide open to deals done by mid-sized regional banks such as Regions and BB&T -- no matter how much M&A they engage in it won't put them in the big six bank category any time soon.
In addition, the Fed's dependence on stress testing means that, for strong performers like BB&T, Regions and Huntington, deal season is here.