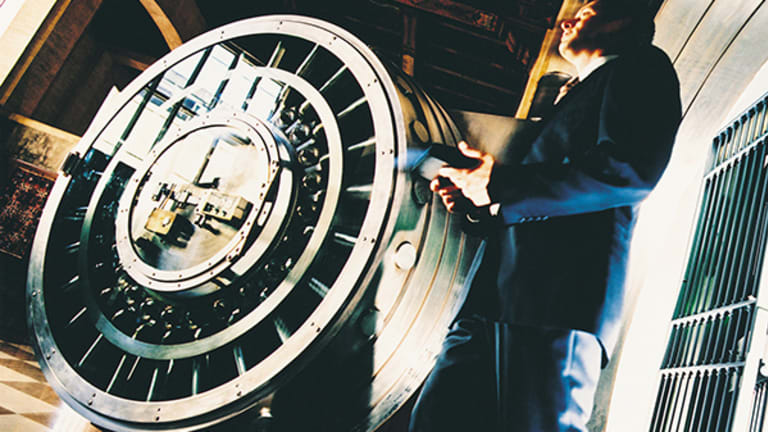 Publish date:
Regional Banks Are Actively Seeking Partners in These Two States
Tennessee's healthy economy has institutions looking for growth, while chatter in the industry suggests that large Mississippi banks could be among the most spirited buyers.
Tennessee's healthy economy has institutions looking for growth, while chatter in the industry suggests that large Mississippi banks could be among the most spirited buyers.
NEW YORK ( The Deal) -- Financial industry watchers expect Tennessee and Mississippi to be centers of bank consolidation as markets become increasingly attractive and institutions face more pressure to generate revenue.
Coming out of the financial downturn, there wasn't a real sense of urgency for banks to do anything, explained Jeff Davis, managing director at Mercer Capital, but the low-rate environment is finally pushing potential buyers and sellers to act. Tennessee, Nashville, Memphis and Chattanooga are the cities to watch, Davis said.
Bank boards are finally emerging from the fog of the financial crisis and coming to the realization that they inevitably need to find larger partners, Davis explained. M&A will occur among banks "up and down the food chain," Davis said.
According to the Tennessee Department of Labor and Workforce Development, the overall unemployment rate for Tennessee in March was 6.3%, while the unemployment rate in Nashville is 4.4% and 5.3% in Knoxville. The unemployment rate decreased in 88 of the state's 95 counties last month.
Colin Barrett, president of the Tennessee Bankers Association, said that the Tennessee banking market is marked by a diversified economy with industries such as transportation, tourism, agriculture and mining. The state came through the economic downturn better than other states, he added, so it will continue to draw the interest of out-of-state banks for acquisitions and will see more in-state bank consolidation. At present, there are 214 banks chartered in Tennessee and that number will continue shrinking, Barrett said.
Memphis is the ripest urban market for consolidation in Tennessee, Barrett said, adding that there are more individual community banks chartered in Shelby County (where Memphis is) than any other county in Tennessee.
Chattanooga is also an "obvious area for acquisitions" as it is an up-and-coming market that presents a wide growth curve for banks already in Tennessee as well as banks who want to enter Tennessee, Davis said. The population of Tennessee is growing significantly as more people move there and the unemployment rate there is decreasing quickly, he explained.
"Nashville is leading the southeast," Barrett said, and is seeing a great deal of residential development and commercial real estate, he added. The Nashville market has a number of community banks that could be targeted by both in-state acquirers, as well as out-of-state acquirers, Davis said.
The most acquisitive banks in Tennessee will be Nashville-based PinnacleFinancial Partners (PNFP) - Get Report, Pigeon Forge-based SmartFinancial, Memphis-based First Horizon National (FHN) - Get Report, Davis said. Pinnacle Financial acquired both Memphis-based Magna Bank and Chattanooga-based CapitalMark Bank & Trust last month. Among other recent deals originating from Tennessee-based institutions is the merger between Springfield-based Commerce Union Bancshares (CUBN)  and Brentwood-based Reliant Bank, which was completed last month and SmartFinancial's acquisition of Chattanooga-based Cornerstone Bancshares.
Out-of-state acquirers that will look to make acquisitions in Tennessee, particularly Memphis and Nashville, will likely originate from Mississippi, Alabama, Kentucky and Georgia, Davis said. In March, Atlanta, Ga.-based Atlantic Capital Bancshares acquired Chattanooga-based First Security Group. Banks that will continue to look in Tennessee for acquisitions are Birmingham, Ala.-based ServisFirst Bancshares (SFBS) - Get Report and Tupelo, Miss.-based Renasant Bank, Davis said. Gulfport, Miss.-based Hancock Holding (HBHC) and Jackson, Miss.-based Trustmark (TRMK) - Get Report will also look at Tennessee markets for buys, Davis said.

Davis named Renasant as a long-term target, as it presents rich opportunities for banks wanting to grow their market share in attractive areas of Mississippi, northern Georgia and central Tennessee. A bank such as Trustmark could be interested in Renasant, he said, as Trustmark's presence is thin in northern Mississippi. The two banks also have good overlap in Memphis, Davis added. Lafayette, La.-based IberiaBank  (IBKC) - Get Report could also take a look at Renasant, he said.
There is also a great deal of talk in Mississippi banking circles regarding a potential merger between Hancock Holding and Trustmark, Davis said, although Hancock's institutional shareholders may not support one. Its 2010 acquisition of New Orleans, Louisiana-based Whitney Bank for $1.5 billion was not well-received by the investor community as its stock was trading at $37 back then and only around $30 as of May 11, Davis said.
The banking community should stay tuned for many more deals for the rest of 2015 and 2016, Davis said.
Read more from: