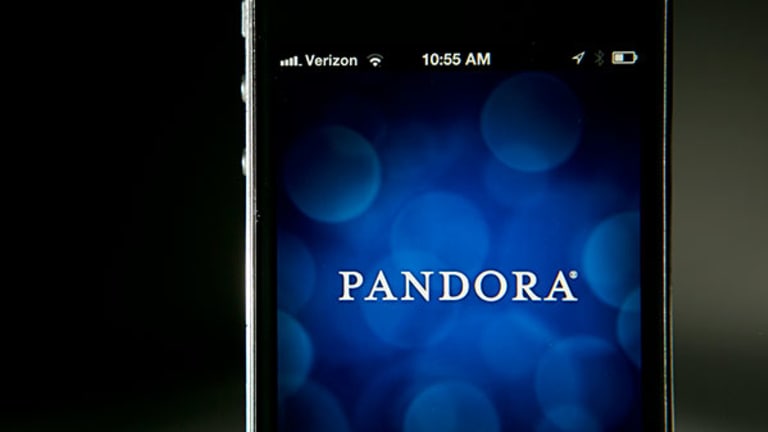 Rdio Seeks to Tap $3M Loan, Sell Intellectual Property to Pandora
The California streaming music pioneer will make its case before a bankruptcy court judge Wednesday.
The California streaming music pioneer will make its case before a bankruptcy court judge Wednesday.
Music streaming pioneer Rdio wants approval to tap a $3 million debtor-in-possession loan and sell its technology and intellectual property to Internet radio platform Pandora Media (P) .
Judge Dennis Montali of the U.S. Bankruptcy Court for the Northern District of California in San Francisco has scheduled a hearing for today to consider first-day requests including the debtor's DIP motion and proposed bid procedures.
In a DIP motion filed Monday, the debtor sought permission to tap $1.8 million of the loan from pre-petition secured creditor Iconical Investments II on an interim basis, with another $1.2 million available on final approval. The DIP would carry an 8% per annum interest rate, which would rise to 10% on default.
The DIP would mature on the earliest of Jan. 15, the effective date of a Chapter 11 plan, closing of the sale of substantially all of the debtor's assets, approval of an alternative DIP or on default.
On Monday Rdio filed a bid procedures motion naming Pandora as the proposed stalking-horse bidder with a $75 million offer to purchase the company's technology and intellectual property. The asset purchase agreement between Rdio and Pandora requires approval of a bid procedures motion by Dec. 1 and a sale order by Dec. 23.
Under the proposed bid procedures, the debtor has agreed to a master services agreement with the stalking horse to provide the services of its employees to the buyer in exchange for $2.5 million in compensation to cover employee costs.
Pandora would also be entitled to a $2.25 million breakup fee and up to $500,000 in expense reimbursement if it is not the ultimate buyer.
A competing bidder would need to offer a minimum $81.25 million, which includes the purchase price, bid protections, the master services fee, and a $1 million overbid, by an unspecified bid deadline. Subsequent overbids would increase in increments of at least $500,000. If no qualified bids other than the stalking horse are received by the bid deadline, the auction would be cancelled and Pandora would be named the successful bidder.
The bid procedures do not list specific dates for a bid deadline, auction or sale hearing. The debtor said in court papers that it hopes to close a sale by Dec. 31.
Rdio filed for Chapter 11 protection on Monday with plans to sell its technology and IP to Pandora and wind down its operations. It said in court papers it has been incurring a monthly operating loss of $1.85 million to $2.4 million and no longer has the means to fund its cash shortfall.

Rdio generates $1.5 million per month from its music subscription service and $100,000 to $150,000 in monthly advertising revenue, according to court papers. It has monthly expenses of $3.5 million to $4 million. It has $190.2 million in secured debt and $30 million in unsecured debt.
Rdio listed $50 million to $100 million in assets and $100 million to $500 million in liabilities in its petition. Its largest unsecured creditors include Roku (owed $2.75 million), Sony Music Entertainment ($2.39 million), AXS Digital ($1.25 million), Shazam Media Services ($1.17 million) and Warner Music ($613,374).
Pandora said in a Monday statement that it would not buy the operating business of Rdio. It said it would offer positions to many of Rdio's 140 employees as part of the acquisition of Rdio's technology and intellectual property to accelerate its own business strategy.
"We are defining the next chapter of Pandora's growth story," Pandora CEOBrian McAndrews said in a Monday statement. "Adding live music experiences through Ticketfly was a transformative step. Adding Rdio's impressive technology and talented people will fast-track new dimensions and enhancements to our service."
Rdio would wind down its branded services in all markets after obtaining sale approval in bankruptcy court, the statement said.
San Francisco's Rdio offers more than 35 million songs through its music subscription platform. The company was founded in 2008 by Skype co-founder Janus Friis and launched its platform in August 2010. Its mission is to provide access to every song, on every device, anywhere in the world instantly, online or offline, according to its website.
Oakland, Calif.-based Pandora was formed in 2000 by musicians to connect artists with their fans through its free Internet music platform, according to its Web site.