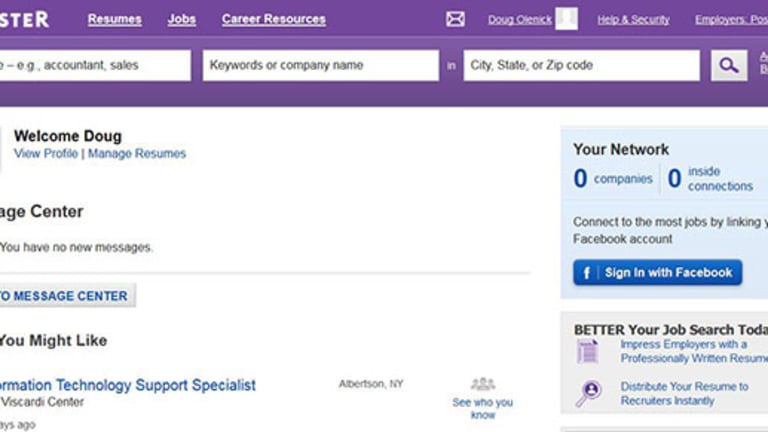 Randstad Shares Gain On Opposition to Monster Takeover Bid
Monster's largest shareholder opposes a sale to the Dutch staffing agency, as two shareholder litigation groups also question the move.
Shares in Randstad gained 1.5% in Amsterdam on Monday amid growing resistance to the Dutch staffing firm's agreed purchase of online job site Monster Worldwide (MWW)
The Amsterdam-based buyer earlier this month unveiled an offer of $3.40 per share in cash, or 22.7% above the target's closing share price the day before the transaction was announced.
That offer is now being questioned as too low by several parties, led by Monster's largest shareholder. The investor, Denver-based MediaNews Group, doing business as Digital First Media, runs its own jobs site focused on New England in addition to operating more than 50 newspapers in 12 states.
MediaNews Group disclosed Friday that it owns 11.6% of Monster and laid out its concerns in a Friday letter to Monster's board claiming the $3.40-a-share offer "significantly undervalues" the company.
"It is our view that with proper focus on operational efficiency, revenue stabilization and monetization of non-core assets, Monster can achieve a stock price of $6-$8 per share over the next 18 months," it said. "Therefore, we do not intend to tender our shares in the upcoming tender and we urge all Monster shareholders to follow suit."
The media company also takes issue with the fact that the Randstad deal came together very quickly and recommends a "more thoughtful strategic alternatives review," including a detailed review of business operations and restructuring options, in conjunction with a "robust" auction process.
A spokesperson for Randstad said they did not have anything to add at this point. "It is too soon to talk about details and strategy going forward - this is only the announcement and it will take some time to complete the transaction. Only when the deal is closed we will elaborate on our strategy going forward," the spokesperson said.
Monster shares closed up 9.88% in New York at $3.78 a share on Friday. Randstad was up 1.51% on Monday a €40.65 by midday Amsterdam time.
Analyst Yves Franco of KBC Securities in Brussels said via phone on Monday that the MediaNews opposition "opens the door for long negotiations with Randstad," as well as for a potential rival bid. He reiterated his buy rating on Randstad Monday with a target price of €45.
The opposition from MediaNews Group comes on top of moves by at least two shareholder litigation groups questioning the deal's valuation with a view towards taking legal action.
Law firm Robbins Arroyo, of San Diego, has said it's investigating whether Monster's board "is undertaking a fair process to obtain maximum value and adequately compensate its shareholders." 
And Faruqi & Faruqi, based in New York City, said Friday that it is investigating Monster's board for potential breaches of fiduciary duties" in connection with the sale to Randstad. It noted that the agreed offer price is below the 52-week-high of $7.44 a share, and invited holders of common stock to get in touch.
Acquisitive Randstad, whose roots go back to 1960, has ramped up its dealmaking activity in the past nine months, and estimates that it will be able to add around €2 billion in annual revenue from all transactions combined. But it plans to slow that pace down from now on, saying it will focus on integration and implementation, and limit M&A in the medium term.