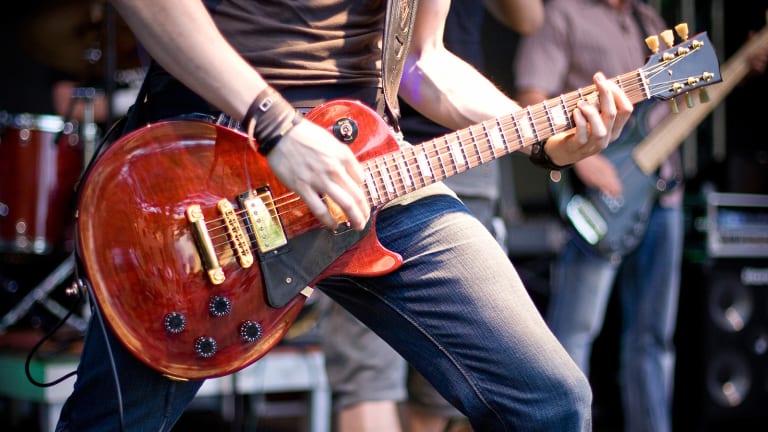 Radio Station Operator Cumulus Media Files for Bankruptcy
Radio station operator Cumulus Media says it has a deal to reduce its debt load by more than $1 billion.
Cumulus Media Inc. (CMLS) - Get Cumulus Media, Inc. Class A Report , one of the largest radio station operators in the U.S., filed for Chapter 11 bankruptcy Wednesday evening with a deal that it says would relieve it of more than $1 billion in debt.
The Atlanta, Ga., based company said in a press release that it has reached a deal with 69% of its term loan lenders that would allow it to reduce its debt load through a Chapter 11 filing. At 7:05 p.m. Eastern, it filed its petition with the U.S. Bankruptcy Court for the Southern District of New York in Manhattan.
The filing came as the grace period on its senior bond debt was near expiration, following a skipped interest payment on Nov. 1.
Although minimal information was filed immediately in court documents, the company said in its press release that it had ample cash on hand and didn't expect to need bankruptcy financing.
In a statement, Cumulus Chief Executive Mary Berner said that the company has for two years been implementing a turnaround "to reverse the Company's multi-year ratings, revenue and EBITDA declines, create a culture that fosters motivated and engaged employees, and build an operational foundation to support the kind of performance we believe Cumulus is capable of delivering."
While these efforts have been successful, she said, "the debt overhang left by previous years of underperformance remains a significant financial challenge that we must overcome for our operational turnaround to proceed."
For the quarter ending Sept. 30, Cumulus posted $287.2 million in revenue, resulting in a net income of $1.3 million, compared to $286.1 million during the third quarter of 2016, resulting in a net income of $46.3 million.
Cumulus's total debt as of Sept. 30 was $2.3 billion, composed of a $1.7 billion term loan and $610 million in 7.75% senior bonds. It had $69.4 million in cash and equivalents.
On Nov. 1, Cumulus skipped a $23.6 million interest payment on its senior bonds, instead entering a 30-day grace period. The expiration of this period would have pushed the company into default on Dec. 1 if the payment wasn't made. Cumulus disclosed at that time that it was considering a Chapter 11 filing.
Cumulus owns and operates 446 radio stations in 90 cities. Its Westwood One network has 8,000 broadcast radio station affiliates and digital channels.
The bankruptcy filing of Cumulus comes as many also watch the efforts of iHeartMedia Inc. to restructure. IHeartMedia operates 856 radio stations and also has a billboard advertising business.
Paul, Weiss, Rifkind, Wharton & Garrison LLP is serving as legal counsel to Cumulus, PJT Partners, Inc. as financial advisor and Alvarez & Marsal as restructuring advisor.
More of What's Trending on TheStreet: